It is an age of wild rides that are transforming the personal transportation into something worth more than ever. New technologies and new trends – such as automation, autonomous vehicles, and the sharing economy – have already brought unprecedented changes in the transport system, impacting on how the world functions.
Transport is more than just travel. It is shared, electric, and automated. It connects people; it provides access to jobs, communities, and goods; it delivers vital social services. The shared mobility ecosystem continues to grow and includes an array of services such as carsharing, microtransit, for-hire services, and shared micro-mobility.
The future of vehicle transportation is autonomous driving and electric vehicles (EVs), both of which have been touted over the past few years. Self-driving cars are expected to be on the roads more quickly than was anticipated just a few years ago and in higher numbers.
We not only have the soon-to-be-available space tourism, but we've also got the even more futuristic colonization of Mars, which is about transportation as much as it is about anything. On the slightly more sober side, we're looking at the mass monetization of electric vehicles, and finally–a ride-sharing company that's as green as Millennials want it to be. Behind it are seven remarkable visionaries who have positioned themselves to transform the transportation sector, forever.
Elon Musk
Musk is the man behind the electric vehicle revolution, but he's much more than that. For a company that was once given an outside chance against deep-pocketed ICE heavyweights, Tesla is suddenly being hailed as a clean energy revolutionary, and Wall Street cannot seem to get enough of the EV maker. Musk is likely to emerge with three crowns on the ground: EVs, solar, and clean energy. Each revolutionary.
It may seem easy to overlook Tesla's solar business considering that the solar panel and battery segment brought in just six percent of the company's revenue in 2019. But with the meteoric rise of ESG investing over the past couple of years, many companies, including traditional fossil fuel companies, have been investing in clean energy projects, including solar and wind energy at an unprecedented rate. But Musk's big picture transportation transformation bid is in outer space, through his private company, SpaceX.
In September, Musk unveiled the Starship spacecraft designed to carry 100 passengers and cargo to space. SpaceX announced test flights would start soon, with plans to land on the moon before 2022. And the private company just penned a deal with Space Adventures to fly private citizens to orbit aboard their Crew Dragon spacecraft next year.
Sayan Navaratnam
While Branson, Bezos, and Musk are busy with "fly-me-to-the-moon" sentiments, Sayan Navaratnam– planning to join the other transportation gurus—is quietly making moves on a more Earthly scale.
With a focus on sustainability and progress, he's brought us Facedrive, the next-gen ride-sharing company that gives the segment's key customer base exactly what they want: A green alternative in the fossil-fuel driven ride-sharing sector.
Millennials are driving a new mega-trend: impact-investing. Facedrive –the first ride-sharing company that contribute to planting a tree while you ride, and choose what kind of footprint you want to leave behind.
This is a new challenge to Uber, which simply hasn't sunk its teeth into the mega-trend of ESG investing. Musk gets it, and so does Jeff Bezos–after all, the richest man on the planet just committed $10 billion to a Global Earth Fund. Sayan gets it, too. Green stocks will eventually eclipse the current technology monopolies, and even the world's top oil traders are going green.
The most significant disruption in the world right now–outside of the coronavirus–is that vital hedge funds are giving in to the pressure and moving money into things that are environmentally and socially responsible. Just ask Larry Fink, the CEO of BlackRock–one of the world's most significant hedge funds. He says climate change has become a "defining factor in companies' long-term prospects." Facedrive caught on to the mega-trend years ago.
"We're all about grabbing onto the biggest trends in tech before they're mega-trends. So that takes us back to 2016 when we first came up with the idea. Whenever a major new trend emerges, it's the job of the truly innovative to step back and say 'OK, this is an explosively great idea – so what's wrong with it?' When you figure that out, and you've got the right network and the right people behind you, you can jump in on one of the biggest trends and disrupt a massive market at precisely the right time," Navaratnam said.
It's all about choice these days, and the disruption here is Facedrive's offer of choice to the customer, who can seamlessly choose whether they want an EV or a hybrid, rather than a conventional car. And even if they decide conventional, they're still making a green choice because the CO2 is being offset for them.
Already, Sayan is attracting huge names with Facedrive because it's been recognized as the #1 eco-friendly and socially responsible TaaS (Transportation as a Service) platform. In addition to celebrities, including Will Smith and Jada Pinkett Smith, WestBrook Global Inc. is also on board. The company has even partnered with a major telecom firm to offer drivers significant discounts.
A recent study by the Union of Concerned Scientists estimates that the average (U.S.) ride-hailing trip results in 69% more pollution than whatever transportation option it displaced. 3,500 trees later, Facedrive hasn't only latched on to the mega-trend, it has helped drive it–literally.
The news flow has been as fast as the rate of infection in the United States. In the span of only several weeks, Facedrive has announced a global expansion to Europe and the United States, acquired an innovative carpooling platform called HiRide that is storming the Canadian long-distance ride-share segment.
Richard Branson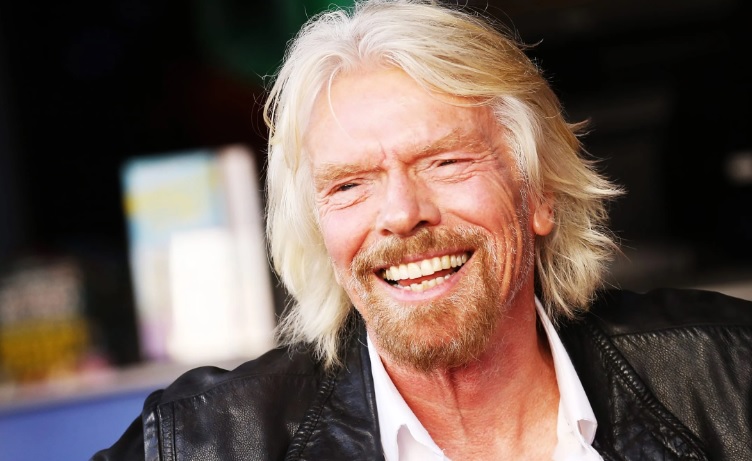 In February, Branson's Virgin Galactic launched its new "One Small Step" qualification process, which means that for $1,000, the most serious about flying to space can buy their way to the front of the line for reservations on a space flight whose timing and price remains elusive still, even though tickets for the inaugural flights have earlier been priced at $250,000 apiece.
So far, 7,957 people have signed up, including Justin Beiber and Leonardo DiCaprio. But this is a futuristic endeavor, so profits are also futuristic.
Virgin Galactic posted its first public earnings in the last week of February, showing a net loss of $72.8 million in Q4 2019. That won't really put much of a crimp in Branson's net worth of $5.2 billion, and he is just fine knowing that in the not-so-distant-future, he'll be taking people on excursions to space. It's worth the wait for the profit.
After all, the global space industry is expected to generate revenue of $1.1 trillion or more in 2040, up from the current $350 billion, according to a recent Morgan Stanley estimate.
Branson is also the first in this cosmic segment to go public. Last October, Virgin Galactic Holdings became the first space tourism company to hit open markets after listing on the New York Stock Exchange (NYSE).
Each space venture wildly different from the next: Branson's relies on a space plan dropped from a carrier aircraft, and only then does the rocket kick in, boosting passengers high into the atmosphere. For this reason, Virgin Galactic is bound to get there sooner, because it's not going as far.
Tim Cook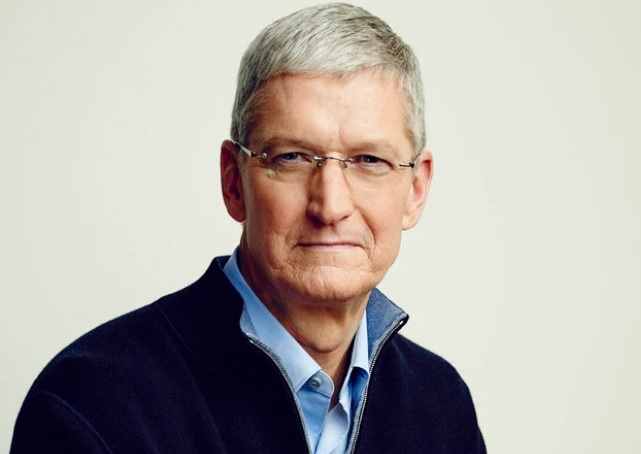 Under Steve Jobs, Apple became a beacon of innovation and sustainability. And his predecessor, Tim Cook, took Jobs' principles to heart. He picked up the torch and helped turn all of Apple's operations into stunning examples of creativity, sustainability, and innovation.
For decades, Apple computers have been on the cutting edge of technology and style. Beloved by writers, designers, and even computer programmers, the iconic brand has become a staple in offices around the globe. The iPhone, too, was a game-changer. When first released, the device completely turned everything we knew about cellular phones on its head. The sleek screen and unprecedented functionality marked a turning point for the cellular industry.
But these products, which have become household names, aren't even half of what Apple has up its sleeves. In fact, most people aren't even aware that the company is diving into banking or self-driving vehicles.
Starting back in 2014, Apple began quietly working on "Project Titan," a secretive electric car endeavor. And while rumors suggested they'd halted the project, reliable Apple analyst Ming-Chi Kuo guesses that it is still alive and well, and that an Apple car complete with driverless technology, could be launched any time between 2023 and 2025. And Kuo might just be correct.
In 2017, in a rare candid moment, CEO Tim Cook confirmed these plans, saying, "We're focusing on autonomous systems. It's a core technology that we view as very important. We sort of see it as the mother of all AI projects. It's probably one of the most difficult AI projects actually to work on." Under Cook, Apple has thrived, pushing technology to its limits, all while securing the title as the World's First Trillion-Dollar Company.
Mary T. Barra
Mary T. Barra sets herself apart in many ways. Not only is she the first female CEO of a major automotive company, she's a visionary in the industry. Under Barra, General Motors has been at the forefront of innovation in the industry. It's even created its own brand of electric bikes, called Ariv. The bikes were just launched this year, but have already captured the attention of the European market.
While they err on the side of pricey, coming in at $3,800 per unit, they do boast a high top speed and can travel a modest distance on a single charge. The kicker for many, however, is that they can fold into an easily carriable pack, making them the perfect choice for a lot of commuters, especially in big cities like London or Berlin.
Søren Skou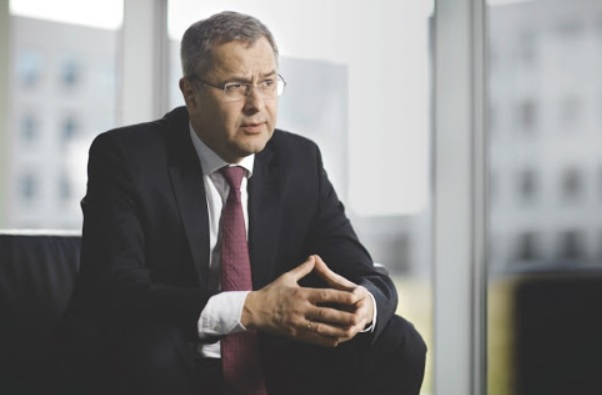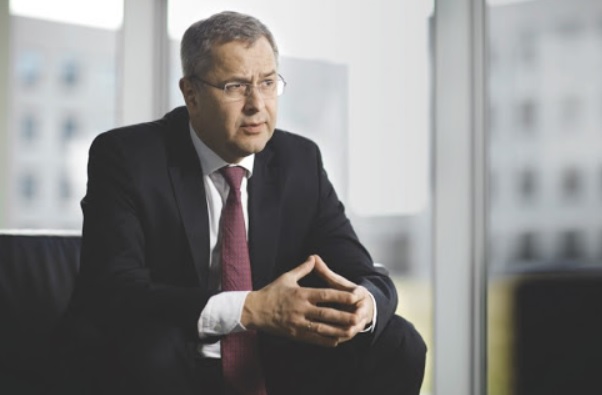 As the relatively new CEO of A.P. Moller-Maersk, Søren Skou has made significant progress towards pushing the company into the future. From its green initiatives to its technological edge, Maersk has grown significantly under Skou.
Maersk's ambitious environmental plans include the development of a full fleet of zero-carbon ships by 2030, and it's already well on its way. Additionally, the company plans to be completely carbon-free by 2050.
While it's environmental focus has been key to its investor appeal, its technological edge has positioned it as a leader in the industry. In 2018, the company deployed the first of many fully automated and fully electric container ships. And in 2019, it even deployed a team of autonomous robots at the Los Angeles docks, a move that has been well received by both dock workers and investors alike.
Robin Li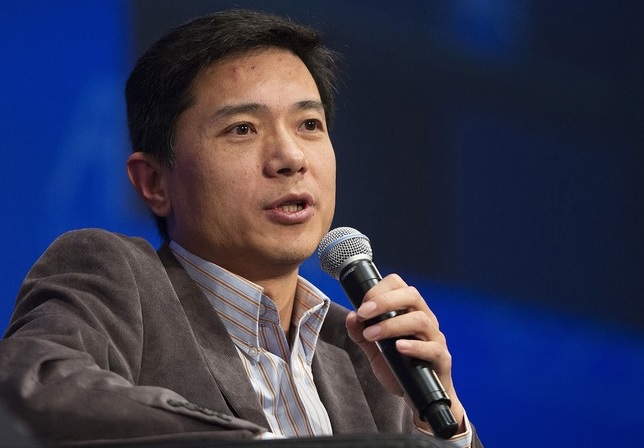 Robin Li, the CEO of BAIDU, is another forward-thinking leader in the tech-turned-transportation world. BAIDU, for its part, is taking on the automated car market. With more miles under its belt than any of its competitors in Beijing, it's a natural choice for a number of investors.
Likewise, it has an equally broad portfolio of innovative new technology…at a lower entry point than its competitors.
As the 'Chinese Google,' Baidu is following a similar path to its American counterpart. It began as a search engine but is quickly expanding into almost all things tech. From artificial intelligence to television and finance, Baidu's ever-expanding reach is not to be ignored. Especially for investors looking to stay on top of the new tech trends.