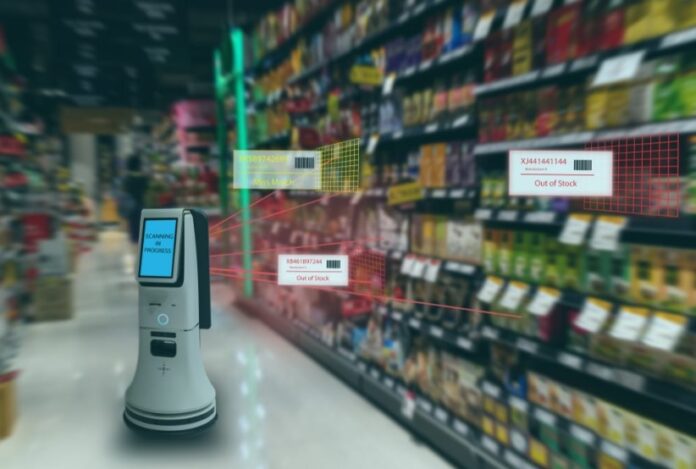 A moment of unparalleled upheaval is changing the retail business. New technologies continue to lead the digital disruptions, and customer experience swiftly becomes the most important strategy. Technology has altered the way we shop and prompted the sector to reconsider its business strategies. Technology has not simply changed retail, but the evolution is now never-ending. For retailers, the COVID-19 epidemic posed several problems, and technology has played an essential role in dealing with them.
Every phase of a retail journey from stock management to customer support has changed immensely due to artificial intelligence (AI) and automation technology. Furthermore, retailers use data analytics in every aspect of their activities, including sales forecasts, store optimizations, and product suggestions. As customers become used to these developing technology's impacts on their purchasing experiences, their expectations also get stronger accustomed to rising tech trends.
Automation is the conception of computerized technology design or approach to build systems and processes to function autonomously and independently, with little or no human participation. Automation employs machine learning (AI) technology for performing tasks and predicting future events. Retail automation may signify a variety of things according to your requirements. If you want to write an essay on AI, you can find the latest AI topics here.
Recent studies show that 56% of customers tried new retailers during the pandemic. And e-commerce sales grew 32.4% in 2021, while the sales of brick and mortar fell by 3.2%. Those with an effective e-commerce strategy were not as badly impacted as traditional customer traffic in the shops.
Trends in automated retail
Let's look at the rising trends in the retail sector that will mark the success of businesses in the future:
1. Omnichannel retail marketing is leading the corporate sector.
Omnichannel retailing refers to various channels, including markets, brick-and-mortar channels, social channels, and more. Omnichannel has become a famous mantra, allowing you to market on multiple channels.
Customers value versatile product services that are different from the customary. New brands or merchants took up further advancements in the buying process – for example, to discover businesses offering curbside pickups or delivery choices.
In essence, an overall omnichannel approach has been made more crucial than ever in terms of accelerating consumer behavior change in 2020. 46% of retail executives had stated their ambitions to expand their investment in omnichannel retail compared with their plans before COVID-19 in the research carried out by BigCommerce and Retail Dive.
2. Smart is the new normal.
Virtual reality (VR) or Augmented Reality (AR) allows retail firms to immerse clients in highly individualized interactions and bring the shopping experience closer to homes or anyplace where they can connect with their customers. Most shops currently plan to implement investments in mixed reality.
By 2021, over 79% of businesses will personalize the customer's visit to the shop. AI enables enterprises to predict consumer preferences better and potentially enhance forecasting demand by up to 50%.
3. Marketing automation and automatic purchases
Marketing automation can also lead to the formation of a-commerce. The way retailers acquire information and utilize it to drive larger purchases is getting more intelligent.  It is possible to gather information and run data-backed marketing automatically. Customer engagement and automation marketing solutions, such as Marsello, enable dealers to develop customized offers and messages based on their particular behavior.
For example, if a client has purchased nothing during the last six months, the platform delivers an offer to attract them to check the new arrivals in the shop. In the meantime, a regular client who visits the shop receives another message – it may be a surprise benefit for their devotion.
It makes sense for retailers to automate customers' purchasing decisions. Traders adopting business strategies based on subscriptions are an excellent example. By automation, stores can minimize friction and simplify the lifestyle of their consumers, such as purchasing daily routine products. The innovative firms are developing ways of using IoT and linked devices to power automated business.
4. Retailers are shifting more to online stores.
Independent stores can engage locally with customers, as well as retain local presence, and can reach them exponentially through internet platforms. Now, 43% of the monthly purchases are managed online. As many stores change their business strategies, the chances of success are increased by this digital age. 58% of their revenues are derived from online sales. The move to the new online channels stresses the need to continue developing using digital technologies.
5. Social marketing and e-commerce work in collaboration with an apparent benefit to local shops
Local retailers can engage better with regular customers and understand the customer's demands more effectively. Whether it is a completely shoppable business or flash sales, online sales are facilitated by eCommerce gadgets that enable local dealers to contact more customers when people are increasingly attached to using devices.
6. Use of Artificial Intelligence
The technology of Artificial Intelligence (AI) has enormous retail applications. AI enables you to predict trends, make clever choices, and build deeper connections to consumers when utilized correctly. A lot of advanced analytical systems employ AI to develop patterns and insights.
Consider Google Analytics, utilizing the Analytics Intelligence feature. It analyses information on your website and gives an insight into changes or opportunities development automatically. For example, it can advise you to optimize your website if malfunctioning in a certain page outperforms other site pages.
7. Order management
Flexibility and agility are important, especially in order compliance. Successful retailers can acquire the most convenient means of getting items to buyers' hands. It implies providing services as well as in-store/curbside pickups such as same-day delivery. Of course, a platform for inventory management and order fulfillment is needed to achieve these strategies.
Based on the current tech stack and procedures, your stock control and fulfillment system will seem different. In general, however, managing your sales, goods, and orders throughout your whole sales channel enables you to have a strongly integrated platform. When you offer and complete through many channels, it is essential to have a single-source platform.
Retail Automation's benefits
While automation costs effort and expense in the beginning, retail automation comes out like a profitable investment. There are multiple benefits retail automation provides.
Reduces labor cost
Retail automation is increasing gradually, with automation and technology being thanked for by many businesses. Since time-consuming jobs are reassigned to computers, you will require fewer personnel hours to achieve the same objectives. Firms that develop retail robots say that it helps to reduce 80% of the labors costs.
Allows self-checkouts
Self-checkout is one of the easiest and most popular retail automation applications. And it is something that customers adore. According to a poll, two-thirds of customers desire self-service choices, majority of people like this improvement.
Amazon Go is a most common example, among the first "cashier-less" retail shops. In essence, customers can go in and walk out while the scanning, price, and payment processing are carried out by retail automation. They've also put self-served Amazon Hub Lockers in more than 900 cities across the globe.
Lowers human error's rate
Some mistakes occur when people perform monotonous jobs over and over. Whether work orders are not correctly updated, contractor names are incorrectly spelled, or poorly entered budgeting information, these errors may be hazardous for the organization.
You can connect your existing information and procedures in a secured dashboard simply using service automation to resume your workflow. The technical team can develop a service automation platform to stored data, ensuring that nothing is lost.
Better visibility and insight into reporting
Service automation technology provides retail managers with insight into powerful visual analysis capable of providing historical, present, and predictive information into company transactions. For retailers with multiple locations, easy access to important insights is especially beneficial because they can access all the information needed from a single dashboard.
Retail managers may utilize reports to provide them with a comprehensive image of the service they provide in every business category. Retail FMs can therefore answer inquiries quickly and construct effective data-backed decisions to save expenditure.
Conclusion
Retail automation is shaping the future of trade. It empowers small enterprises to create incredible customer understanding and compete globally with the necessary technology. Develop the proper tools and tactics for retail analysis that can help you benefit from future business development and technological advances.
About the author: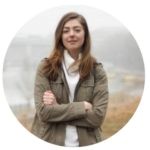 Grace Griffin is a member of the writer's Team on Research prospects. She has a bachelor's in Law, Masters's in Literature, and a Ph.D. in Economics. You can find her on LinkedIn.