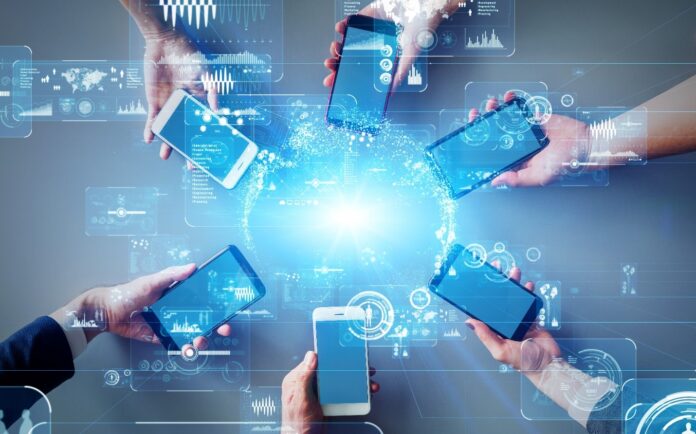 Artificial intelligence has revolutionized many industries since it first emerged. Not many people know much about artificial intelligence and how it works. It might seem difficult to understand. However, it is rather straightforward in its approach once you have the right knowledge.
The main concept behind artificial intelligence is the use of digital systems and computers for just about everything. To simplify it even further, artificial intelligence leverages devices and computer systems to perform various functions. But, there is a need for human input.
We live in a time where robots are expected to take on all types of jobs. There is a reason why companies are investing heavily in AI. Although artificial intelligence has a long way to go and is extremely vast in its scope, it is quickly catching up.
The financial industry is one of the industries that have benefitted the most from artificial intelligence. It is exploring fast-paced technological innovation to automate more than just payments. The main purpose of using artificial intelligence in the financial sector is to improve the flow of services.
Let's take a look at how artificial intelligence works with digital payments.
1. Fraud Detection
Artificial intelligence can play a huge role in fraud detection. It has the potential to change the way payments are made. To better understand how artificial intelligence can be used in payments, it makes sense to take a step back in time to when online shopping first started.
The services, market, stock, and products available in the area were very limited. However, when you look at it now, just about every single thing is a click or tap away. Even though this ease of accessibility might sound amazing in the globalized world of today, there is also the risk of fraudulent activity.
Fraud detection systems were initially capable of countering fraudulent behavior. But, as progress has been made in payment procedures and online marketing, the current system is not as efficient as it should be. Therefore, the use of artificial intelligence to ensure a smooth flow of payments is essential.
With massive online transactions being made in the world of online shopping, the banking sector is utilizing artificial intelligence to equip their fraud detection systems.
As basic human capability is just not powerful enough and is likely to make mistakes, there is a need for modern systems using artificial intelligence to catch suspicious, fraudulent, and illegal transactions.
2. Chatbots
Another way artificial intelligence can be used in digital payments is through chatbots. Despite the fact that chatbots are only used by a few banking systems, they offer tremendous potential. With chatbots, it becomes very easy to communicate and respond to queries.
Chatbots can help customers by working with the concerned department. They provide a more effective and personalized experience to customers. By integrating chatbots with artificial intelligence, it is possible to offer faster responses and better handle queries.
Besides handling queries quickly, these efficient systems will help boost consumer bound relationships. Queries regarding a specific transaction method would be handled effectively and within the set time period. This will only enhance customer confidence and trust in the service.
3. Personalized Services
An additional feature offered by chatbots includes personalized services. The improved responsiveness is integral to a strong customer interface.
Chatbots can even be programmed to perform specialized tasks. This is where artificial intelligence comes into place. It enables chatbots to read the demands, concerns, and interests of customers to provide a customized experience to customers.
A strategy that focuses on the use of artificial intelligence for offering personalized services to clients using chatbots can even be implemented by hospitals, restaurants, and hotels. When it comes to payment, personalized suggestions based on customer queries will help speed up consumption.
Personalized recommendations show just how powerful artificial intelligence is. Now, it should be clear that chatbots do wonders for making payment processing easy. However, if such systems are hacked, chatbots may provide malicious links to customers. This is why the protection of the system is crucial.
4. Avoids False Declines
Many financial departments have false detection systems running. These systems are not as capable as they used to be, especially in the fast-paced world of today. The abilities of such systems are put into question now.
Since online transactions have become the norm, it is not possible for humans to analyze transactions with their limited capabilities. Therefore, these outdated systems cannot be used. The fact is that during fraud detection processing, these systems end up rejecting many legitimate transactions.
Unnecessary protected layers of security can hinder business growth and advancement. Such enhanced security measures can also reject secure transactions. The most tragic experience occurs at the checkout, which causes great inconvenience to customers and retailers.
There are serious consequences of such false declines. It might not seem huge at first, but poor service results in customers losing interest in the product or service, which leads to a loss in sales.
If the number of decline increases, it could potentially damage the reputation and revenue generation capabilities of the company. Hence, artificial intelligence needs to be used to ensure clear identification of legitimate and fraudulent transactions, which would reduce false declines and boost sales.
5. Smart Route Optimization
The ongoing procedures and processes in payments are being reformed by artificial intelligence. An example of this is smart route optimization.
Ever since the introduction of artificial intelligence, it has been at the forefront of fraud protection, payment processing, and the use of appropriate methods for making transactions.
A system that is fully equipped with artificial intelligence will be capable of keeping track of the entire process, from the moment the bank enters a command to its desired destination.
Artificial intelligence can optimize the entire process by creating a smart route that will ensure the safe transfer of payment and safe travel. Thus, smart routing would optimize the processing time, enhance customer loyalty, and improve the overall user experience.
6. Debit Cards and Artificial Intelligence
When it comes to the use of debit cards, it is important to know the intended purpose behind them. Debit cards might seem similar to credit cards. However, debit cards offer an immediate, quick, and instant transfer of money. This makes fast purchases possible, whereas credit cards are subject to processing.
Artificial intelligence offers amazing qualities that are changing the entire landscape of the market. This is why artificial intelligence is in such great demand. People finally realize just how powerful it is. Not only can artificial intelligence be used with digital payments, but also payment procedures.
Some of the biggest business tycoons are investing in artificial intelligence for just about everything. The linkage of artificial intelligence and debit cards can offer a deadly combination that will make people's lives a whole lot easier.
Debit cards that have an inbuilt artificial intelligence system would provide more enhanced features. This means that debit cards could even be used for a functional diagnosis to keep track of all payments that are due.
Besides just this, by allowing users and helping them to make quick payments, it is possible to keep track of their savings and manage them. Artificial intelligence offers unlimited potential.
AI, the future of digital payments
Once you have read about the different ways through which artificial intelligence can be used with digital payments, you will come to realize that it is the future of digital payments. Not only can artificial intelligence be used with digital payments, but so much more.
Artificial intelligence will continue to play a huge role in optimizing digital payments. It is expected to modify and optimize the entire financial sector and other sectors associated with it. We hope that you have a better understanding of artificial intelligence now.
Author Bio:
Myrah Abrar is a computer science graduate with a passion for web development and digital marketing. She writes blog articles for ApCelero, an Artificial Intelligence Developers in Houston.