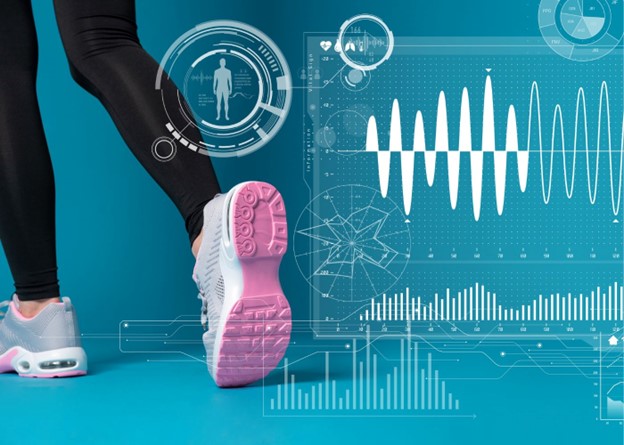 Whether you're a fitness professional or just a fitness enthusiast, there are a lot of fitness tech gadgets available that can help you improve your workout.
You can even buy a fitness mirror that includes an app that helps you to track your workout.
Fitness Tech For Professionals
Integrating technology into your workout can help you achieve better results.
Wearables
Many new technologies are on the market, from apps to wearable tech. The latest trend in fitness is "wearables."
These smart technologies are being designed for clothing and accessories. They can provide real-time feedback during a workout. These products include compression shirts with biometric sensors, smart socks that track running form, and many more.
In addition to monitoring your heart rate, these devices can also give you helpful recovery tips.
Augmented Reality
One of the most exciting innovations in the fitness world is augmented reality. Unlike VR fitness, augmented reality fitness involves projected images in a physical space.
While this isn't the first time fitness tech has been used, it's a particularly impressive innovation. It's one of the top fitness trends, according to the American College of Sports Medicine.
New technology has the potential to revolutionize fitness, allowing users to get a better workout at home or in the gym.
Semi-Live Coaching
In the future, these devices could even be used to provide coaching during a workout. Besides giving you feedback on your performance, they may help you achieve your goals faster.
Some of the new fitness equipment has built-in displays showing beautiful scenery while exercising. These can make solo workouts feel less isolating.
Fitness Tech For Home
Using fitness tech for home workouts can help you stay in shape and improve your overall fitness.
You can monitor your heart rate, calories, distance, and speed. Some models include built-in workouts and professional-programmed training sessions. It's also a great way to get motivated and stay on track.
Home workouts can be great for people with busy schedules and no time to go to the gym. They can also work around bad weather or other problems.
The use of fitness tech for home workouts has expanded in recent years. There are now hundreds of products on the market.
Smart Dumbbells
Smart dumbbells can help you elevate your workout and provide tracking. Some models connect to your smartphone using Bluetooth. You can choose from a range of weights, from 10 to 60 pounds.
Smart Scales
There are also smart scales that help you track your fitness. This measure your weight, body fat percentage, and standing heart rate. The scale also shows you trends in your weight and total body fat.
Smart Gym Systems
There are also smart gym systems that simulate personal training sessions. Some systems include cameras, built-in microphones, and interactive video displays. You can see new live classes daily and get 1-to-1 instruction from your trainer.
If you want to stay in shape but don't have the time or money to go to the gym, you may want to consider home workouts. Technology has helped make it easier to stay in shape.
Fitness Mirrors With Workout Apps
Whether you're looking for a way to improve your workout or you're looking for a way to keep track of your fitness stats, fitness mirrors with workout apps are a great option.
These mirrors use an embedded camera to project a live instructor. The instructor appears in front of the mirror and gives encouragement and motivational shout-outs.
These mirrors offer a wide range of exercise classes, such as yoga, strength training, cardio, and HIIT. Some of these also have a built-in microphone that allows for voice control and offers personalized virtual coaching sessions.
You can also choose from exercise accessories, such as resistance bands, recovery rollers, and yoga mats. Some mirrors even come with a built-in heart rate monitor.
Some workout mirrors have an upfront cost for the hardware. Others have an ongoing monthly or annual fee. You may also have to pay for a subscription to a fitness app.
Conclusion
The best part about fitness technology is that you can measure multiple health factors simultaneously. It's no wonder that it has taken the fitness industry by storm.
So, whether you're a fitness enthusiast or an athletic facility manager, consider what the future of your industry can hold. In the process, you'll find an opportunity to improve your member experience and your bottom line.