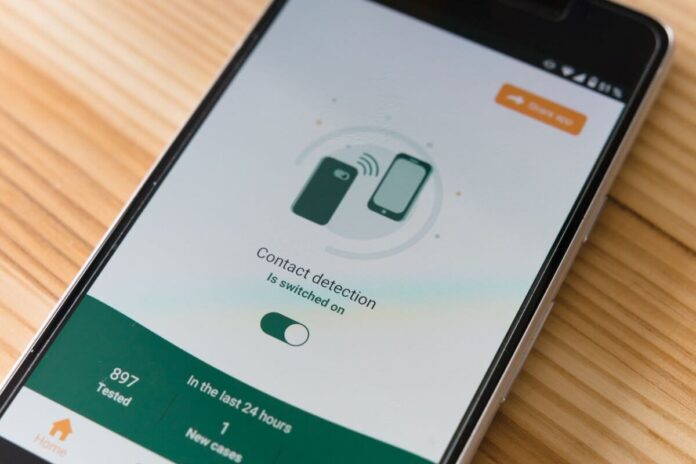 Mobile apps are a crucial part of the technology landscape today.
There are more than 3 billion smartphone users today, and many tech fans rely on their devices to accomplish more.
We use smartphones for everything from finding local stores to shopping online and even maintaining our productivity when we're working outside of the office.
In a world where consumers' demands around smartphones are constantly evolving, apps need to be as intelligent and intuitive as possible.
The rise of robotic automation as an essential component of digital transformation could be the key to improving how we design meaningful apps.
Just as automated bots can assist with the accurate and risk-free construction of products in a smart factory, the right systems also improve the way we create immersive smartphone experiences.
Today, we're looking at just some of the ways that robotic automation is already influencing the future of app development.
We will also discuss why these enhancements are so beneficial to brands.
Speeding up repetitive coding tasks
Human developers only have so much energy and time they can devote to projects each day.
For businesses to generate the best outcomes from their mobile apps, they need to ensure that they're using this finite resource correctly.
Naturally, artificial intelligence, bots, and automated systems can't replicate the creative techniques humans use to create amazing phone experiences for users.
However, what these solutions can handle are some of the more repetitive and monotonous tasks often associated with coding and developing new tools.
There are various tedious aspects of app development that can be reassigned to bots and automated tools.
For instance, you could set up an intelligent system that consistently stress-tests certain aspects of your app to ensure that they continue to work properly in periods of high demand.
You could also use robotic process automation to log information about your app.
This will help you maintain an accurate database of how you've improved the technology over the years.
When your automated systems handle the monotonous tasks of the modern workforce, this allows your human staff to focus on the creative challenges that they handle best.
Faster testing, debugging, and improvement
The first version of your app design is unlikely to be the same one you will use for decades to come.
App technology evolves very quickly, and the companies that thrive are often those that remain agile and respond quickly to any feedback or information they discover.
Unfortunately, it can take regular staff members a lot of valuable time to regularly test, debug, and optimize an app.
Therefore, a robotic automation system could be the key to making up for the lack of manpower in your workforce.
With an automated system, you can set up environments that allow you to automatically test each new version of your app and determine whether there are any issues before you roll out a new patch or update.
This ensures that you're more likely to maintain customer satisfaction and prevent users from abandoning your apps due to bugs and similar issues.
Automated systems will also help you pinpoint trends by gathering huge amounts of data.
This will enable you to recognize a potential issue in your app's performance before it festers into a serious problem, like people choosing to uninstall your apps.
As your automated systems grow more intelligent, they'll be able to handle basic debugging, testing, and optimizing without the support of human agents.
This allows you to keep your app running perfectly without heavy investment in additional staff members.
Analyze and respond to user behavior
To design the best possible apps for your industry, you need to pay attention to the needs and preferences of your target audience.
Unfortunately, it can be difficult to understand the trends in human behavior emerging with your app when you're relying on humans to analyze data.
If several thousand people download your app, it will take a careful analysis of every user to determine which features they use the most and where they have the most UX issues.
Robotic automation can easily track issues with customer behavior in seconds.
In an environment where many mobile apps fail due to a lack of customer engagement and support, your AI solution can help you understand your customer behavior — and what people need from you.
By analyzing thousands or even millions of data points at once, your system will give you a clearer view of your target audience — and how they use your service.
Your automation systems will also be able to pick up trends and insights that your human agents might have missed. Then, they can organize that information into actionable advice that your teams can use.
With an AI-based algorithm, you can learn more about your customers over time.
This will ensure you're investing in the technology most likely to have a long-term impact on your bottom line and customer satisfaction.
Quicker access to important information
Complete visibility is a crucial factor in building an effective mobile app. Business leaders need to gather and analyze data on the most important app metrics at speed.
The more insight you have into your app's performance, the easier it is to define problems before becoming too significant.
For instance, you can use robotic automation to identify any security issues that could influence customer choices.
Another option could be to set up specific robotic tools that allow you to identify bottlenecks in the performance that could be chasing your customers away or causing people to stop downloading your app.
Although your AI can't tell you exactly what you need to do to keep your company successful, it should help you make decisions that make sense for your company.
Quick access to important information about every aspect of your app's performance will ensure that your decisions drive satisfaction from your target audience.
AI and machine learning tools can even collect huge amounts of data much faster than their human counterparts.
Once your intelligent tools collect this information, these metrics will guide your business decisions.
You will have insight into which users are most engaged, what kind of churn rate you have at certain points in the purchasing cycle, and so on.
Support better personalization
Today's mobile app users are constantly looking for an experience that's tailor-made to suit their needs.
As companies become more intelligent and apps grow more advanced, your consumers expect you to deliver personalized experiences in every interaction.
Unfortunately, most apps tend to deliver the same experience for everyone instead, making them less appealing.
Automation systems and AI help you develop more memorable applications built to suit your audience on an individual level.
You could implement automated dynamic strategies within your app that adjust such aspects as the services and support each client gets based on their past interactions with your app.
AI systems can carefully record information about customer preferences, then suggest changes based on what the system learns.
The right automated solutions even deliver more contextual user experiences based on the information available about a customer's smartphone.
For instance, an AI-based algorithm could detect when your customer is close to a physical retail location for your store.
Then, it can send alerts to their smartphone, offering them a special deal just as they pass by.
AI tools can even make recommendations to customers on where to spend their time when they're in specific locations.
Through intelligent tools, you can actively connect with your users on a deeper level and create better experiences based on what you learn about your audience.
Making apps more intelligent
Today, robotic automation systems are increasingly becoming appealing to companies of all sizes.
Even app developers can take full advantage of automation and artificial intelligence to strengthen their link to their target audience.
Of course, just like any business investment, you'll need to ensure that you have the right plan in place for delighting your audience with your automated processes.
Although you might not be able to automate every aspect of your app, you can create an experience that feels more immersive and intelligent while taking some of the extra strain off your staff.
With the right robotic enhancements, you could have everything you need to outshine the competition in the rapidly growing world of mobile.
About the author
Heather Redding is a content manager for rent, hailing from Aurora. She loves to geek out writing about wearables, IoT, and other hot tech trends. When she finds the time to detach from her keyboard, she enjoys her Kindle library and a hot coffee. Reach out to her on Twitter.