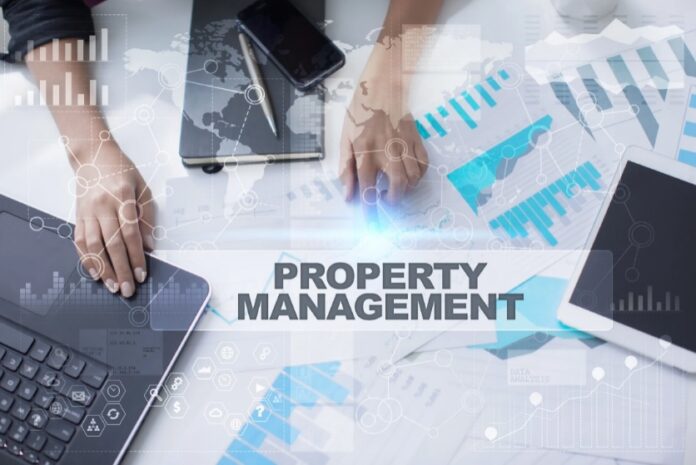 Property management software has changed the game for property management companies in the modern age. Processes and tasks that would have taken days of analog work are now done in mere seconds.
Property management software comes with essential tools that aid the managers in achieving the goals or objectives of the property owner by automating mundane tasks and providing management information.
The selection of property management software is not much different from selecting any other type of specialized software. However, it is often difficult to choose the right property management software because there are so many programs to choose from. So, instead of suggesting anything specific, we will give you a breakdown of what you should look for in a property management software program.
Scouting for Property Management Software
1. Focus on your needs
Remember, the property management software you choose must be what your business needs and not just the most expensive on the market. Do you really need all the features of the program you're looking for? Is there mobile support for on-the-go managers? How accessible is it to your staff, and how long will training take? An all-in-one general-purpose program might be the best for those looking to save on costs.
Or perhaps if your workflow has a ton of repetitive tasks, a system that utilizes automation could help streamline your process. It is important to remember that the software you choose needs to fit your business, not one that your business has to constantly workaround.
2. Ask your associates
Ask the people in your profession about the software that they use. From small businesses to corporations, check with all your connections. This will give you a good pool of software to choose from. You can even ask businesses online on social media to get even more feel for what software is popular for property managers.
Lean towards software recommended by businesses of a similar size and function to your own. Even if you keep seeing one software's name repeatedly, it's pointless to pick it if it doesn't fit your business needs.
3. Be within budget
You should always look at features first before price. That said, once you are set on a software to use, that's when you can start looking at price. Property management software offers either a subscription plan or a one-off payment option.
One-off payments are best if you're looking to save money in the long run. However, subscribers are more likely to have customer support in place that's more responsive and works best for those who cannot pay the one-time price.  How good is their customer service? Are our training fees separate or part of the "welcome package"?
In case things don't work out, make sure you know what the cancellation process is like. Are there fees?
Have a lawyer check the terms and agreements to make sure you aren't getting duped somehow.
Lastly, make sure you're not charged for things not covered in the contract or base program. As much as possible, go for software that already has all the add-ons you need to be built into.
4. Do a trial run
Once you've narrowed down the list of property management software you're looking to use, try them all out! It could be a week or a month, depending on the free trial period offered by the software, but the important thing here is you use every feature you can.
Always keep in contact with the developers for any questions you may have. Often, they will offer training guides, a wiki on how their system works, blog posts, and other technical manuals for the software. Once that's done, you can move on to the next on the list until it's all done. From there, we can take a look at the specific features of the software itself.
Features to look for in Property Management Software
a. Ease of integration
Does the software work well with other software? Remember, while there are many all-in-one options, inevitably, one or two functions won't be covered. Make sure the software you choose is friendly with other programs. Make sure any output files, especially reports, are openable by other programs. Reduce the amount of program-switching to save on time and resources.
b. Vacancy management
The software should include vacancy lists that are updated in real-time. Knowing which properties are vacant at any time gives you a much faster and reliable way to inform clients of property options. You can keep your clients happy with the software that has a reliable vacancy management feature.
c. Work order updates
Work Orders need to be dynamic and easily updated for the employees. Issues about a task may occur at any time, so having the ability to check details immediately on your app or desktop. From there, you should also have a way to communicate the solution to the needed parties.
d. Property database
Make sure your software offers a large database of properties to search from. Being able to see specific properties in any given location can streamline the process of finding your next sale.  If there's a way to compare two properties (price, acres, floors, etc.), then even better.
e. Insights reports
Reports are crucial in summarizing a load of information into a readable format for the manager and the client. It saves time and resources while providing the best customer support to your clients.
One of the most difficult aspects of property management is the high volume of paperwork. Reports can simplify that process and leads to much less stress overall.
f. Ease of access
Your software needs to be accessible to the skills of your team. Simplifying the software can make you faster and more efficient in the long run. Thanks to simpler software, having more time means that you can use that time for productive tasks such as planning and scouting for clients. Not to mention, less time spent dealing with software troubles means less stress on your part.
g. Real-time updates
Never go for software that asks you to sync manually to your office. Most modern property software management apps offer real-time data that updates any new information instantly. No more waiting is needed on a simple property checkup.  Real-time data offers the fastest way to check a property at any given time. Paired with a mobile app, you can even check this while you're outside the office doing on-site work.
h. Data security
When picking your property management software, ensure the security of your data and information by picking software that has a strong security system in place. Two-factor authentication should be standard for users of your program so that nobody besides those assigned to the software can access the data.
For context, two-factor authentication is a security process that requires users to verify themselves in two different ways. Typically, this is via password and a passcode sent to the user's phone or e-mail. That extra step can be the difference between safety and a security breach.
In addition, make sure your software has a "roles" system in place. For example, some data should only be seen by managers, so give access only to users with the manager role. This helps protect confidentiality and ensures only trusted higher-ups have access to sensitive data.
Lastly, check if the software offers data encryption. Property management will always house sensitive data such as the landlord's or the renters' financial and property information, so encryption is necessary. Encryption ensures that even if there is a data breach, any data they gather will be unreadable.
Conclusion
Picking your property management software is no easy task. No software will be perfect, but thankfully, 3rd party add-ons exist to plug up any weak spots by the software you choose. Is it fast and reliable but lacks a security system you trust? Just get a 3rd party security tool to pair with the software. Are there features it's good at but others that it lacks completely? 3rd party tools are the way to go.
Of course, an all-in-one package, or at least software that covers as many bases as possible, is the best option. Hopefully, with the tips given above, you can start your search for software that speaks to all of your needs, or at the very least, most of them.