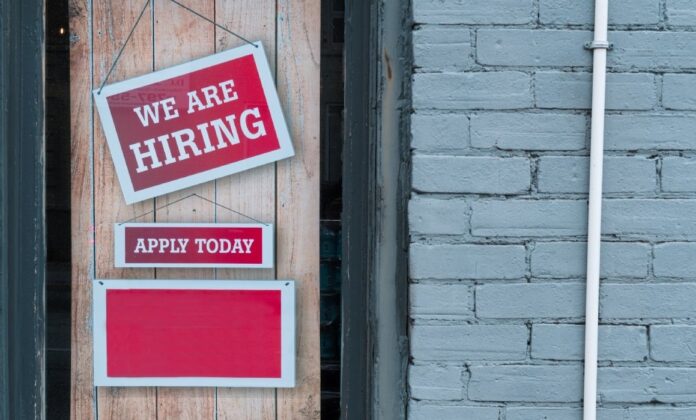 Every job seeker wants to find a fulfilling job with a high salary in a week. However, looking for a job can be a very arduous task that sometimes seems discouraging.
Surprisingly, it's not even that unrealistic these days. Digitalization has simplified job hunting by a mile. But the process can be intimidating if it's been a while since the last time you looked for a job (or if it's your first job search ever).
So Skiilhub has prepared a list of your best options and a few helpful recommendations.
Job boards – The old-school yet reliable way to find a job
Depending on the industry, job boards might still be a great way to find a job or a somewhat obsolete one. Job seekers in more forward, innovation-driven sectors akin to tech or marketing should start with other job search options, primarily LinkedIn. But for more conservative industries, for example, education, job boards like Indeed or Monster are still relevant.
An important thing every applicant should never forget is that job boards are all about resumes. If this is the way you intend to find your dream job, consider hiring the best resume writing service for executives or at least get help from a professional editor once you've written your resume. No job boards have profiles, so a flawless resume is your only ticket to employment.
Job boards have a few downsides, though. First, the best job positions often don't reach them because employers prefer to rely on referrals or engage with potential candidates on LinkedIn. Also, they tend to be a bit impersonal. As there are no profiles, and not all listings have cover letter requirements, it might be challenging to craft winning job applications.
Using LinkedIn – The mainstream way
Over the past few years, LinkedIn has become the place for finding jobs and working on one's career growth. It's convenient because you don't always need a traditional resume to apply for work. Instead, a well-written profile (with good recommendations) and a broad network of contacts are sometimes the only things you need to get employed.
What's more, LinkedIn makes communication between job seekers, employers, recruiters, and hiring managers easier than it has ever been before. For example, a recruiter can reach out to an employee of a different company and headhunt them. Similarly, job seekers can contact the company they are interested in and sell themselves even if there aren't any job openings posted at the time. It's the Brave New World of hiring (but in a good way).
That being said, treat your LinkedIn profile like you would your resume. It needs to give justice to your qualification, provide detailed and accurate information about your work experiences, and make it clear how awesome of a candidate you are. A perfect LinkedIn profile is a gateway to an interview and, hopefully, a job.
Networking and referrals – The quickest and best way
Networking is the most efficient way to learn about the job market and find a job. 95% of people get their dream job through a friend or relative! Talk to people, such as friends, family, neighbors, acquaintances, teachers, career center counselors, and employers, about your job search and your skills.
Studies show that new employees are way more likely to fit in the company's culture and work productively if they've come based on a friend's (past colleague's, acquaintance's, etc.) recommendation. HR experts know this, so most companies offer referral bonuses to their employees who bring in great new candidates.
But for this to be a feasible way to land a job quickly, you need to have a broad network of contacts, which is why networking is key. The bigger your network, the better your access to job openings that aren't listed anywhere yet. And the more likely you will be among the first to submit a job application and get lucky.
How to succeed at finding a job through your contacts?
If you still struggle with the concept of networking, don't worry⁠—we've got you covered. Here are a few easy steps that'll increase your chances of finding a job using your professional contacts:
Add everyone you've ever known through work on LinkedIn and social media.
Text your most important contacts at least occasionally to avoid losing the connection.
Stay in touch with your past non-work contacts (such as college classmates and professors). If you only have a high school diploma, even your high school acquaintances can be helpful.
Attend career events akin to job fairs regularly and socialize there.
As you can see, networking isn't as complicated as some job seekers believe. Don't neglect it. You never know who'll help you get your dream job in the future.
Final thoughts
Job search is easier now than ever. Candidates can use job boards, LinkedIn, and referrals depending on their industries and preferences. Sure, the winning strategy is to use all three approaches at once. But if you want to focus on just one, active networking with referrals is your best bet. It's not just quick but also effective. You're more likely to enjoy your new workplace if you had an unbiased insider review before applying.