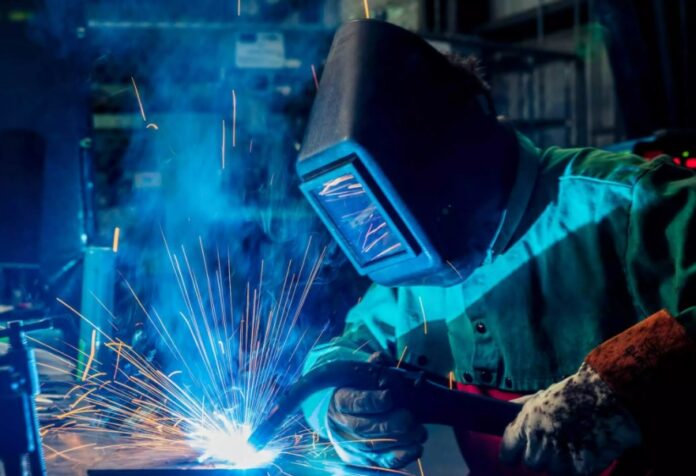 Competitiveness is a characteristic of the manufacturing industry. Increase the productivity and efficiency of your manufacturing process, and you can stay ahead of the competition by producing quality products within any given period. This should guarantee a good profit margin and keep your business on an upward trajectory as far as growth goes.
Conduct a Review of Your Existing Workflow
Before you can think of ways to improve your manufacturing production, understand your current workflow. In your review, pay attention to the following areas.
Processes: Have you mapped out your processes? How long ago did you review these processes after considering bottlenecks?
Equipment and Technology: Is the equipment and technology you currently use for your production system the most optimal for your needs? How much automation have you implemented in your production line?
People: Does your production management team have the right skills? How invested are these team members in the continuous improvement of their expertise?
Indeed, the best place to start for all manufacturing companies is to check where you stand and identify the areas for improvement.
Top Strategies
Whatever your production process or system, be it batch production, continuous production, or mass production, implementing a few strategies should help make your manufacturing system productive. Here is a highlight of a few of these strategies.
1. Update Your Processes and Technology
As informed by your review, start by changing or updating processes and technology. For starters, employ automation throughout your assembly line as much as possible. Another critical point to implement, even as you consider automation, is ensuring you have the right equipment. Invest in equipment that will improve the quality and speed, among other desirable production metrics.
Again, you can make your manufacturing system productive by using software and tools for product design workflow monitoring, supply chain and inventory management, and managing production schedules, among other critical functions.
2. Stay on Top of Scheduled Maintenance
A regular maintenance schedule will ensure your equipment runs at optimal efficiency, delivering the expected throughput. Additionally, you can avoid the cost of downtime, as you will be losing money every minute your equipment is down.
What's more, consult with the manufacturer's manual on how frequently to schedule maintenance for your machinery. You can also get some great insights from past experiences with the machine, which you can factor into determining the proper schedule.
Provided they have the right skills; you can have your in-house team handle the maintenance. Otherwise, hire an authorized service provider approved by the manufacturer.
3. Invest in Employee Training
Your people will always be one of your greatest assets. With this in mind, you should be ready to invest in improving your team's skills and expertise. Your team's capacity will impact your efforts to make your manufacturing system productive.
With the proper training, your team can get the most out of the equipment on the assembly line. Additionally, you can avoid workplace accidents when your staff is well trained on occupational health and safety standards.
Moreover, make training is an ongoing process. You can use your digital signage for manufacturing screens to display the training material. Your staff will always be up to date with best practices, procedures, and policies. You can easily update the content as need be and provide reminders.
4. Stay Organized
Reducing clutter on your shop floor will impact production efficiency. Have an optimal layout for all the tools, raw materials, work in process, and any other inputs you will require for the production process. Also, ensure you remove everything else so your workspace is free of clutter. For example, the just-in-time inventory management technique, where you only order materials as needed, helps to keep spaces clear.
Equally important is that you reduce or do away with unnecessary movement on the floor. Adopting flexible changeover approaches, among others, can help reduce movement. Your operations management team should, as much as possible, reduce the distance and, by extension, the travel time between processes or stations.
5. Integrate Quality Control
Quality control is, without a doubt, an integral part of every manufacturing process. Add integrated quality control to a flexible manufacturing system, and you will be able to catch non-conformances and any other quality escapes very early on in the manufacturing process. Thus, you will be able to save costs because the rework and scrap costs due to these quality escapes can run relatively high.
Furthermore, for manufacturers in highly-regulated industries where high quality is a must, you will do well to integrate quality control in every process. Find out the best checks in place and the protocol to follow where you notice a quality escape.
The Wrap Up
In conclusion, it is critical to assess your manufacturing systems and identify areas for improvement. You can develop a practical methodology to make your manufacturing system productive using the highlighted strategies.