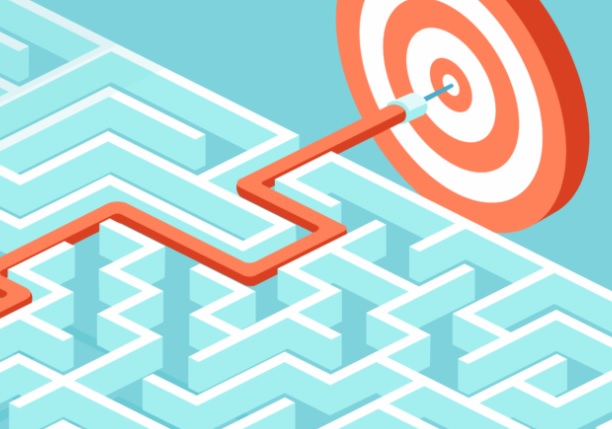 The automation market is booming, and it is a multi-billion dollar market today. Gartner finds it the fastest growing market in enterprise software with the potential to reach 4.3 billion by 2022.
The robotics process automation (RPA) is economically efficient than any other automation solutions that exist currently. Implementing RPA for redundant business processes enables human beings to shift their focus from repetitive tasks to tasks requiring emotional intelligence, reasoning, judgment, and interactions with the customers.
There are several powerful benefits that RPA provides enterprises:
1. Accuracy – RPA reduces the risk of transactional errors (e.g., incorrect data inputs, missed steps, incomplete processes, mistakes in rule-application) and improves overall data accuracy.
2. Speed – RPA dramatically reduces process cycle time – on average, handling times fall by 40 percent, which can significantly improve outcomes and customer satisfaction.
Service Continuity – Software robots work 24/7, providing predictability, dependability, and continuity of service.
3. Cost Efficiency – RPA reduces the cost of transaction processing by up to 80 percent.
Ease-of-use – Relative to other forms of automation and transformation, RPA is easy to implement, configure, and maintain – typically via a simple, intuitive user interface.
4. Agility – Adapting to demand fluctuations is a crucial advantage of RPA. Capacity can be increased or decreased – almost instantly – at a fraction of the cost of traditional models. It can be critical in ensuring peak demand does not negatively affect customer experience.
5. Scaling – RPA effectively decouples resource costs from process volume. It dramatically simplifies operational scaling, allowing organizations to focus resources on other critical areas of expansion, organizational change, and capacity increases.
Bottlenecks in scaling your RPA
One of the biggest bottlenecks in scaling automation projects is that less than 4% of the current automation projects have less than 50 robots, whereas 70% of the projects focus only on pre-automation. Let's now briefly see some of the most common pitfalls that lead to significant gaps between reality and expectations, while scaling your RPA.
Process fragmentation
Lack of clear RPA vision and strategy
Lack of IT readiness and support
Frequently changing processes
Implementation of processes with an insignificant business impact
Complicated processes that requires intensive programming
Solutions that don't demonstrate scalability
Unclear responsibilities
Implementation skills and costs
Lack of support from Analytics/Data function
Lack of support from HR
Lack of time commitment
Lack of leadership buy-in
Resistance to change
How to scale your enterprise RPA
According to a recent worldwide survey by technology research firm Gartner, 58% of the enterprises consider scalability to be their top business priority. How do enterprises go from one robot to 100 or even more? So let's now see some suggestions for how to scale your enterprise RPA.
1. Choose the right RPA platform
To achieve successful, long-term, enterprise-wide outcomes with RPA, businesses must be able to inject higher speed, accuracy, productivity, efficiency, and innovation across their global operations. Therefore, organizations must choose an RPA technology platform with the right credentials for design first. Organizations with greater success in expanding automation initiatives should take into account those RPA technologies that are based on no-code, centralized, business-led design principles. That means no lengthy design, programming, building, projects, so RPA keeps the promise to deliver quick transformation.
2. Look at an operating model strategy
Having a strong vision or business strategy for the use of RPA ensures that it meets the collective needs. It is essential first to identify the reasons for the undertaking of an RPA program, and these must be aligned with corporate goals. Thus RPA programs will become less tactical and more clearly aligned with corporate strategies, vision, and goals. It also allows organizations to begin by re-imagining processes and organizational structure and other technologies to adopt a more holistic, strategic approach to RPA. Invest in defining the process in detail, engage global process owners (GPOs), and keep it simple as process complexity drives robot complexity.
3. Keep the IT team involved
Early support from the IT staff is critical for the RPA journey to be successful. It is because although RPA is managed by a business team, using existing practices, it is still governed by the IT departments. Therefore, IT must be involved from the outset, as they can support connected-RPA on many critical fronts, such as compliance with IT security, suitability, infrastructure, configuration, and scalability. Getting an up-and-running RPA program can be hard, without IT buy-in. Liaising with IT must be an ongoing activity to ensure that the delivery of a new process is smooth and remains operational.
4. Leverage the Cloud
For large-scale RPA operations, the Cloud is the way forward. The Cloud democratizes RPA because it eliminates the usual infrastructure and maintenance costs associated with a traditional approach. While conventional solutions are often designed with developers in mind, a cloud-based platform empowers business users to own the process by reducing the total cost of ownership by reducing the need for technical skills needed to build a digital workforce. The Cloud also addresses cyber-security concerns. With no need for manual patching or waiting to push updates at a specific time, a cloud-based RPA platform is always up-to-date and secure. And with RPA-as – a-Service, businesses can now scale up and down as their business needs–helping to bring automation to all sorts of companies.
5. Bring security and compliance policies into force
Implementation of RPA can enhance several aspects of compliance oversight operations. RPA's ability to pull and aggregate data from multiple sources could also improve the effectiveness of regulatory, non-financial, and risk reporting, as it can help eliminate or reduce the time-consuming processes of collecting, compiling, and cleaning and summarizing large amounts of information. RPA can streamline sampling by selecting sample populations using predefined sampling criteria and efficiently extracting information from disparate systems with varying data formats across the enterprise.
Before you scale up, you need to determine if it's going to help you stay compliant in your processes or complicate your processes. Ask these questions: Do you maintain regular security controls that include secure design, good governance, identity, and access management, and audit log management? Do you clearly define and manage user access privileges? Do you keep track of user history and changes made to workflows? Do you offer a disaster recovery process to prevent data loss?