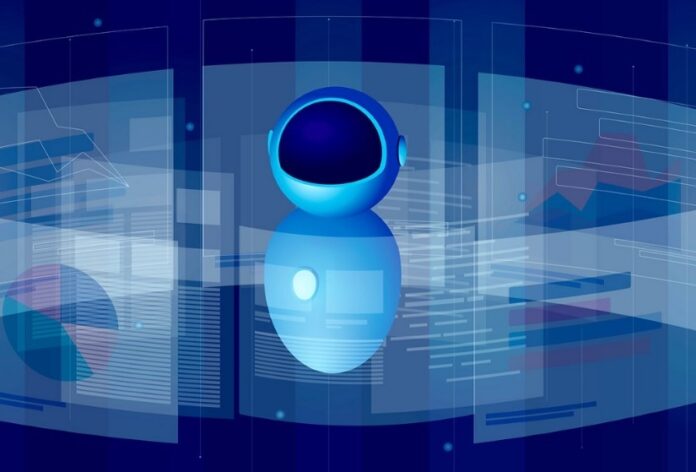 In today's dynamic and highly competitive market, HR professionals have to deal with numerous complexities binding the employees together, chasing the best talents, motivating them to the prime level, ensuring that they continue to maintain their commitment, and finding ways to improve business operations.
In any organization, they are engaged in a multitude of tasks that revolve around creating strategies and practices for recruitment, training, compensation, and development of all the employees. To succeed in all these areas, HR professionals must seek the help of new digital products and solutions, which are already changing and redesigning the market to an extent where becoming a part of this transformation is considered imperative.
One such cutting-edge technology is HR chatbot, an artificial intelligence (AI) program designed to conduct intelligent conversations with the workforce and jobseekers and become a productive member of the HR team in a variety of functions like recruiting staff and elevating employee engagement and efficiency by responding to their routine queries and processes, covering benefits, time off, travel, expenses, etc.
Notably, HR chatbots can integrate multiple records systems and retrieve information from varied sources to provide a front-end engagement system to the workforce and candidates.
Pre-screening & recruiting
After a company has sourced potential candidates, the next step is pre-screening, before scheduling interviews and further evaluating the candidate. Pre-screening entails selecting candidates from a pool of resumes and determining whether or not they meet the qualifications for the advertised position. Pre-screening determines whether or not a candidate advances to the next round of the interview process. Pre-screening is essential in the hiring process because it can save time, filter the right candidates, and ensure that quality candidates are hired.
Screening resumes and shortlisting candidates to interview is estimated to take 23 hours of a recruiter's time for a single hire. HR chatbots can simplify the entire pre-screening and make it much faster due to their human-like conversational experience. Chatbots can engage multiple candidates simultaneously and work 24/7, thereby reducing timelines significantly. A well thought out pre-screening process enables you to:
Increases engagement with prospects
Replace FAQs with a more personal touch
Improves quality of hire through standardized job matching
Filter candidates effectively
Saves recruiters' time by automating high-volume tasks
Improves productivity, efficiency, decision making, and growth
Here are two examples of HR chatbots used in the recruiting process at different levels.
XOR – It automates HR workflows through various modes of communication, including SMS, WhatsApp, Facebook, web, e-mail, etc. It supports candidate screening, interview scheduling, HR FAQ, and much more.
Paradox – Paradox is an AI assistant for recruiting, which can play a major role in taking the HR team's burden and assures the initial set of responses to the candidate's most frequently asked questions.
Onboarding
The bulk of the onboarding processes involves repetitive tasks like filling and submitting forms, getting identification cards, enrolling for benefits, etc. HR chatbots can simplify this process by breaking everything into smaller consumable bites, especially videos and tutorials. Then, to assess what employees have learned from the learning module, pop-up multiple-choice questions appear. Additionally, HR chatbots can also be taught to make the employees aware of new regulations, imminent deadlines, or reminders for submitting important documents. A conversational HR chatbot improves the efficiency of compliance-related processes by answering employees' queries swiftly, supporting them through the paperwork, and joining formalities.
A chatbot will ensure that the recruiter's life turns less complicated, thereby reducing the hiring timelines.
Shorter turnaround times lower the candidate's anxiety and help them look for alternative opportunities that can be more suited to them.
Chatbots are helping in assessing real-time feedback. This happens on a scale that is not possible on a human-to-human level.
With the help of artificial intelligence, many candidates can be accommodated into the hiring pipeline at the same time, notifying recruiters once they've completed the initial screening processes.
Chatbots can analyze speech, facial expressions, and voice modulation to integrate the cognitive elements in the recruitment process.
Chatbots move with the candidates by responding to incoming queries arranging interviews, and fixing reminders and follow-up conferences.
HR chatbots with efficiency conduct initial interviews by removing unconscious recruiter bias.
HR chatbots will reduce the attrition levels by providing insights on worker satisfaction, productivity, and engagement and motivating the staff based on their interactions with employees.
HR chatbots will leverage the information from Performance Management Systems to match the objectives of performance analysis and integrate it with the rewards and recognition method.
HR chatbots provide information regarding who performed the best, upcoming learning modules, and even suggest areas of improvement to the employees.
Chatbots help HR professionals measure employee happiness scores, check their engagement levels, and identify potential employee-related challenges.
Hiring, talent management and acquisition, and the search for tomorrow's business leaders are going to become an enriching and revitalized pathway. This is the right time for HR professionals to capitalize on the chatbots and keep the employees delighted and loyal towards their organization. In the upcoming days, companies are likely to have many diverse bots for managing different tasks. Personal bot assistants will become more rampant when they are integrated with enterprise resource planning systems.