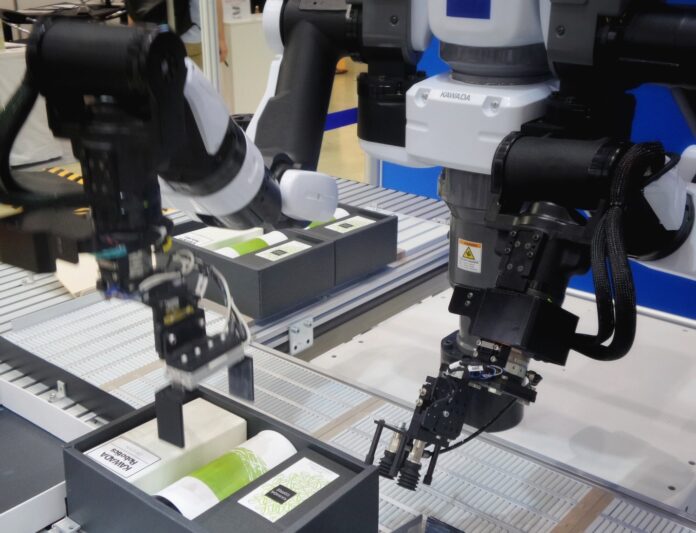 It goes without saying that the ongoing global health crisis has completely changed most, if not all, industries around the world – including manufacturing.
For instance, the world's massive shift to remote working has had numerous implications on some of the key areas that underpin standard manufacturing cycles and processes, such as production, demand, and supply chain. Indeed, it became clear early in 2020 that manufacturing faces a "new normal" filled with adjustments –– many of which are likely to be permanent.
Fortunately, manufacturing companies can count on specific technological innovations to support them and help them carry on with operations. Specifically, we're talking about robots. Here are some of how robotics is paving the way for manufacturing despite pandemic constraints:
Help keep up with safety measures
One of the things most organizations have had to do while adjusting to new normals, even as we move past the worst of the pandemic, observes new safety measures. Of course, like any other regulation, this is far easier said than done. But as we touched on in a look at how robots are fighting the pandemic, this is where robotic technology can come in.
Mobile robotic solutions can be used to regularly disinfect facilities –– including via UV light, which is more effective than chlorine-based treatments. And aside from keeping facilities pristine, some robots are also being built to help workers observe social distancing and conduct temperature checks.
Take over high-precision and -accuracy tasks
Certain aspects of manufacturing seem limited to human workers for the sheer precision and accuracy they require. Things like assembling intricate parts and quality control have often been left to human hands, but not for long, particularly as demand for parts has not slowed despite the pandemic. For instance, with our continued push for advancements in technology and the world's growing reliance on connected devices, the demand for PCBs remains steady –– and has at times even intensified during the pandemic. PCB assembly continues to be a huge market, especially since robotics is being used to fill in the gaps left by the workforce.
Assembling and manufacturing PCBs takes an amazing amount of precision, particularly given the demand for high-speed PCBs that can manage the signal integrity and timing required to support so many modern electronics. Designs are intricate, and even experienced engineers can struggle. But robotics and AI can lighten the load. For instance, through the emergence of modular AI platforms that can optimize the design and testing of PCBs, the requisite outlay can be reduced by as much as 20%.
Fill the gaps left by dwindling workers
In the aftermath of workplace shutdowns, social distancing, layoffs, and the advent of remote work, many factories are still operating below full capacity. Thankfully, we are now living in a world where robots can take up some of the tasks of manufacturing workers, thereby filling in the gaps left by the dwindling workforce. For instance, in the case of Japan, Paltac is already hiring robots capable of picking up objects and assembling orders. It is meant to limit worker contact and stop the spread of the virus, but it also quite clearly can potentially replace the workforce.
Here in the U.S., robots are edging into new areas of manual work, such as removing boxes from pallets, stocking products, and ferrying components between production lines.
In reality, robotics has been revolutionizing manufacturing for many years now –– since long before we ever heard of COVID-19. Unfortunately, the adoption of robotics has been met with a lot of trepidation due to the understandable fear that it will take over manufacturing jobs, on top of many other concerns. These days, however, with the ongoing pandemic changing the way manufacturing companies operate, the benefits that robotics offers are finally being given ample recognition.