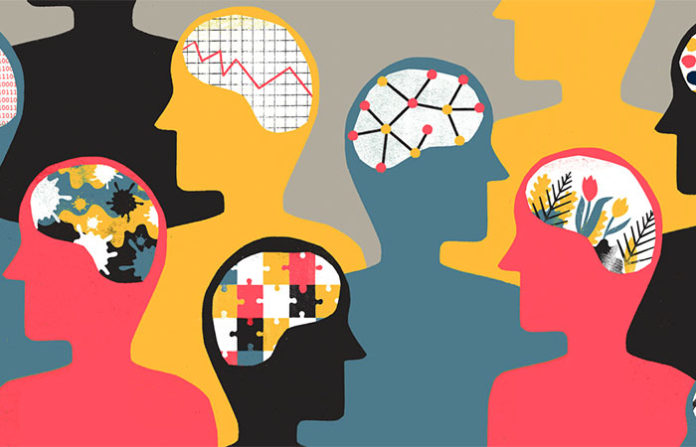 Mental illness affects 15.5% of the global population. What's the worst? Mental health conditions are rising, with some estimates putting the cost to the global economy up to $16 trillion in 2030, unless global healthcare systems can address the problem. Over half of all mental illnesses remain untreated today, leading to worsening mental conditions, chronic physical health problems, issues of job stability, homelessness, trauma, and suicide.
Understaffed and underfunded healthcare systems can not cope with this mental health crisis, and this is where technology can help! It can help clinicians diagnose and treat psychological conditions and give patients tools to manage their daily conditions better.
In this article, we explore the top 10 companies that use AI to help people with mental health problems.
1. Bark Technologies
Georgia-based Bark Technologies, founded in 2015, developed a machine-learning parental control tracker that monitors primary messages and social media platforms for signs of cyberbullying, sexting, depression, and suicidal thinking. If the app finds a red flag, it alerts parents and advises experts on how to spread the problem.
For example, in cyberbullying, Bark recommends reassurance and support for parental love and encourages the child to ignore the attack and not remove privileges from the computer. Bark claims to avoid 16 school shootings and 10,000 severe self-harm cases. Parent testimonials praise the ability to monitor without snooping, as the app protects children's privacy and poses threats. This service costs $9 a month per family, and the company offers free email surveillance to all schools.
2. BioBeats
BioBeats, founded in 2012 in the UK, offers an AI-powered stress management app called Biobase. The app focuses on an eight-week course that will help users use stress-reduction techniques like attention, time management, and work-life balance. The platform uses regular exercises, audio sessions, feedback, and user controls. Over time, a dashboard is developed for user stress patterns, habits or symptoms, and a personalized plan can be recommended to help users cope with stress as effectively as possible. A wearable bracelet provides statistics on body functions like sleep, heart rate, and activity.
3. Cognoa
Silicon Valley-based Cognoa, founded in 2014, offers a tool to evaluate childhood development and highlight development delays and autism. The development evaluation, supported by AI and created in partnership with Harvard and Stanford Medical Schools, covers children aged 1-8. Clinical studies show that the diagnostic tool is significantly more accurate than standard practice screeners of the same age. The company also provides clinical advice, improves childhood development and, when necessary, recommends clinical and medical support. Parent testimonials highlight the range of available activities to help needy children and parents facing similar problems.
4. Ginger.io
Ginger, founded in 2011, offers direct counseling services through a chat application that members can access instantly. The platform analyzes the words patients use to ask for help to better understand their situation and recommend the best approach to coaches on the other end of the line. More than 2 billion behavioral data samples, 2 million clinical assessments, and 45 million chat messages teach Ginger's algorithms to provide the right recommendation for any situation. 70% of users will experience improvements in their conditions within 8-12 weeks. Ginger customers include BuzzFeed, Pinterest, Sephora.
5. Lyra Health
Founded in 2015, California based Lyra uses technology and data to connect companies and employees to mental health, treatment, and coaching operating providers. The best treatment programs with machine learning algorithms, including treatment, coaching programs, and self-care, are personalized mental healthcare. Lyra works on comprehensive packages with healthcare providers and employers. Customers include eBay, Lyft, and Uber.
6. meQuilibrium
Massachusetts-based meQuilibrium, founded in 2010, offers an online platform that boosts the resilience of employers' workforce. The combination of behavioral psychology and big data analysis enables the platform to build a better organization using validated, clinically validated employee involvement assessments and behavioral changes techniques. The company claims that 35 percent of your employees are less cynical about their work using the platform. meQuilibrium offers methods for empowering managers and predictive and real-time psychological analysis throughout the organization. For example, you will be warned days before it happens if your CEO thinks about smoking a joint in a podcast.
7. Neurotrack
California-based Neurotrack, founded in 2012, offers technology to diagnose and prevent memory loss from diseases like Alzheimer's. Neurotrack's five-minute Imprint Memory Assessment has patients looking at different images and tracks eye movement for an overall memory assessment. Based on the outcome, it recommends exercises and lifestyle changes to keep patient memory in shape. Users can take the test every three to six months to track overall progress and compare their baseline statistics to similar-age people. Clinical studies show an overall 25% improvement for people using the method with an 83% improvement in executive functions and a 150% improvement in new information processing.
8. Quartet Health
Quartet Health, founded in 2014, has a platform that can identify mental illness based on the physical condition of a patient. Once Quartet's platform identifies and flags potential mental states, the system can then refer patients to a company network provider or recommend a computerized cognitive behavioral therapy program. Quartet promises a decrease of up to 25% in ER visits and acute hospital stays and a drop of up to 20% in medical specialist use by breaking down treatment siloes between physical and mental health.
9. Spring Health
Founded in 2016, New Yawk-based Spring Health has developed a service that diagnoses patients and matches them with an appropriate therapist. Provided through employer healthcare plans, the service allows early detection of a number of common mental conditions such as attention deficits, anxiety, depression, and eating disorders. Predictive models identify the best treatments and within 1.7 days. Spring Health sends patients to the right therapist in their provider network. The company promises 2X higher treatment success rates and a 7-week average shorter recovery times for service users. Clients include Gap and MongoDB.
10. Woebot Labs
San Francisco-based Woebot Labs, founded in 2017 by clinical psychologists from Stanford, has built an AI-enabled chatbot that provides cognitive behavioral therapy for users. With step-by-step guidance, Woebot helps people to think through difficult situations, tracks the mood and gives over 150 clinical team stories, exercises, and evidence-based lessons. Currently, the app is free for personal use.