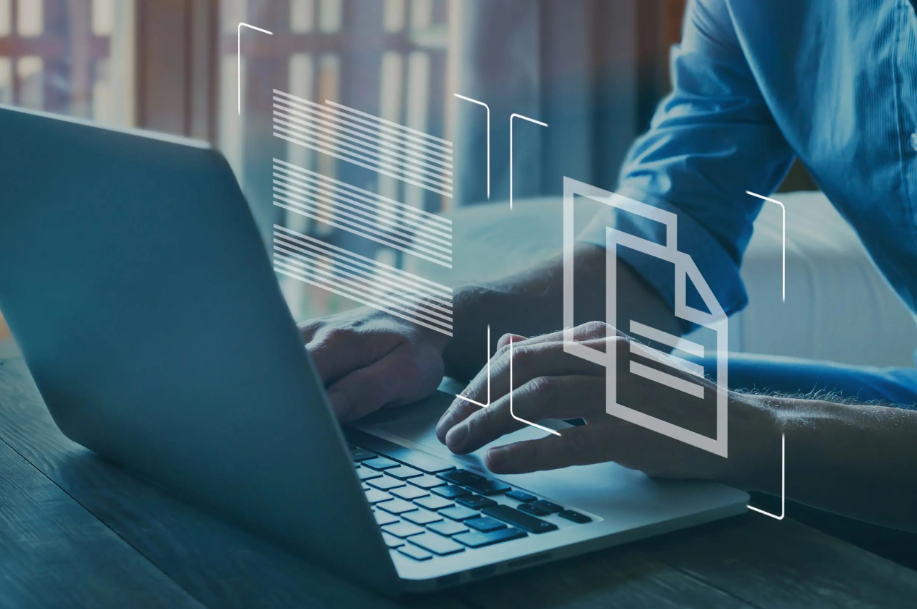 The proliferation of digital technology has brought about the era of paperless operations. Among the areas that have significantly benefited from this digital revolution is document management. Today, document digitization, powered by machine learning, has greatly improved business efficiency by facilitating quicker information access, better data accuracy, and reduced costs.
This article provides insight into the leading companies pioneering the landscape of document digitization using machine learning.
Understanding Document Digitization Powered By Machine Learning
Document digitization powered by machine learning is a process that uses intelligent algorithms to convert paper documents into digital formats. It then stores them in electronic repositories, making the data accessible from any device with internet access. This technology has created powerful applications such as receipt scanning apps, invoice processing solutions, and intelligent document indexing that have revolutionized how businesses handle their documents.
Top Companies In Document Digitization Using Machine Learning
1. Google Cloud Vision
Google has always been at the forefront of technological innovation, and its prowess in machine learning is unarguable. One of their key offerings in document digitization is Google Cloud Vision. This service enables businesses to better understand and organize their documents by providing insights derived from visual data.
Cloud Vision can extract text from images, documents, and handwritten notes. It uses Optical Character Recognition (OCR) powered by machine learning to digitize documents efficiently and accurately.
2. Amazon Textract
Amazon Textract is another powerful service in the realm of document digitization. It's not just a simple OCR; it goes beyond that by identifying the contents of fields in forms, information on tables, and the context in which the information is presented.
Textract's machine learning models are pre-trained to automatically identify and extract text, forms, and tables from scanned documents. The efficiency and accuracy of this service make it a preferred choice for many businesses seeking digital transformation.
3. Adobe Sensei
Adobe Sensei combines the power of artificial intelligence (AI) and machine learning to deliver robust document digitization solutions. It can turn any document into editable digital files, preserving original fonts and layouts. Its advanced learning algorithms can recognize even the most complex designs and formats.
Moreover, Adobe Sensei's machine learning capabilities extend to automating routine tasks, improving the overall document management process. Its image enhancement features also provide superior image quality, contributing to more accurate digitization.
4. Microsoft Azure Form Recognizer
Microsoft's contribution to document digitization is evident in its Azure Form Recognizer. This service uses machine learning to identify and extract document key-value pairs and tables. It can work with forms, receipts, and documents of various formats.
Form Recognizer's prebuilt receipt model, in particular, can extract valuable information such as merchant name, transaction time, items purchased, and total amount, proving particularly beneficial for businesses.
5. IBM Watson Discovery
IBM Watson Discovery presents another powerful tool that combines machine learning and natural language processing to automate the extraction of useful insights from structured and unstructured data, including PDFs, Word documents, and webpages.
Watson Discovery can be trained to understand industry-specific language and context, making it particularly useful in healthcare, law, and finance. Its capability to unearth connections and trends within data sets helps businesses make informed decisions faster.
Conclusion
Machine learning undeniably transforms document digitization, enabling businesses to manage their documents more effectively and accurately. The companies mentioned above are leading the way in this field, providing solutions that are not only innovative but also vital for digital transformation.
The potential of machine learning in document digitization is enormous, and it is only likely to grow in the future. By leveraging this technology's power, businesses can accelerate their processes and remain ahead of the competition.