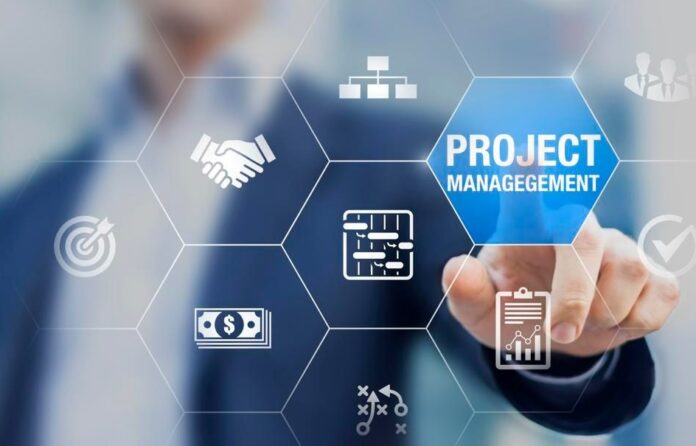 Managing a startup is not easy. You probably have to work around a small budget and limited resources. Entrepreneurs love the unpredictability any new venture brings. But to be successful, you need good project management skills and must know even the small things like how to create a slideshow with music.
Jokes apart; if you're running a startup, you must be looking to streamline your work processes and cut corners to maximize productivity. Project management software helps do just that. It enables startups to get reliable organizational information in which all team members are kept in the loop, syncing data across devices and platforms.
Managing your finances well helps build up a sustainable business model. From forecasting revenues to creating a hiring plan, the right project management tools for startups can do it all. It enhances employee efficiency, helps better skill management, and improves team communication. Want to track and manage expenses and collaborate better?
Here are the top financial tools in Project Management for startups you need to try out today!
1. Asana
Asana, one of the more popular collaborative tools, has a dashboard that helps straighten the flow of information within teams. So, when you have the next great business idea, you can get your team to start working on it immediately.
Everyone involved in a project works on one platform, and data gets synced in real-time. You can customize Asana according to team requirements and divide the project into various tasks – with set deadlines.
Asana helps organizations visualize project data and start work from the smallest details.
You can also synchronize it with other project management tools like Google Drive and Outlook.
Team members work together through the entire cycle – from the conceptual stage to the launch.
2. Float
Float is a cash flow predicting software and an ideal project management tool for startups. The software offers cash flow prediction and planning for various scenarios. You get a visual view of the cash flow in real-time. This allows you to make better informed and self-assured decisions regarding the future of your business.
You can even sync various accounting software with Float to manage your business more easily.
Some other features you might like:
Deeper insights on Export and Share
Cash transaction details are easier to comprehend
Can make a comparison of budget against the actual cost
Planning for various alternate scenarios
3. Teamly
Managing a startup can be overwhelming, especially when it comes to keeping track of your team's productivity and ensuring accurate payroll management. This is where Teamly comes in as a task management tool that helps streamline your projects and keep track of your team's progress with ease.
Teamly offers real-time chat, workflow and task management, screen capture for visual collaboration, and time-tracking features to ensure that employees are productive and projects stay on track. Take the hassle out of keeping track of your team's working hours with Teamly.
With its integrated timer, workers can conveniently clock in and out when they start work or stop – creating incredibly accurate digital timesheets that are beyond simple to monitor. In addition, you can easily follow how much time is spent on client projects for precise invoicing.
Other features of Teamly include:
Intuitive and user-friendly interface

Ability to create and assign tasks with set deadlines

Simple way to communicate with team members and share files
4. Xero
Now, this is another cloud-based accounting platform. And it's probably right for you if you're looking to make team members have real-time access to your cash flow.
Using Xero, you can automate day-to-day business tasks. It's easy to get an up-to-date financial account and run your business from wherever you are.
The platform also allows you to:
Generate accurate recurring invoices
Import and classify your latest banking, credit card, and PayPal transactions
Help in creating and sending customized purchase orders smoothly
5.  Expensify
Want to get your hands on a receipt and expense management tool that works? Try out Expensify.
The application lets you automate all steps of the expense management process under one platform.
Expensify easily mixes with the organization's policies. You can easily scan the receipts and detect duplicate expenses automatically.
The expense management system can help you with mileage tracking,
Credit card imports,
All this while having PCI-Compliant security.
Startups will love the multi-level approval workflows that make for easier project management.
6. QuickBooks
QuickBooks is one of the popular accounting software choices for business owners. The software organizes your accounting data on the cloud. You will love how easy it is to track sales, record data seamlessly, and easily create and send invoices.
You can access the accounting reports from any device, and the third-party integrations are a bonus.
If you've registered your small business for GST and need accounting software that can fill in the blanks, this is one of the financial tools.
Some QuickBooks features include:
loud accounting, including easy invoicing to customers and clients.
Easy cash flow management
Easily create profit and loss reports
Insightful data analysis for better accounting
Multiple users can work at the same time
Easy vendor and sales management
7. Bill.com
Bill.com is another cloud-based business payments platform popular among small businesses. The back-office financial process automated artificial Intelligence-enabled platform creates networks between businesses, providers, and customers. In short, it helps you manage cash inflows and outflows easily.
The platform works with other accounting software like Xero and Quickbooks. So, you don't have to worry about manually entering bills, sending invoices, or even getting paid. It's all automated. Here is what you can do with the platform.
Automate accounts receivables
Sync with your existing accounting system automatically
Easy cash flow management – all across one dashboard
8. PlanGuru
You might have already found several different accounting software to help you manage cash flow and make projections for the next few months.
PlanGuru takes it a step further and helps you divide your assets strategically. You can analyze your budget and gain automatic insights on any income statement or cash flow issues.
Easy integration with other accounting software like QuickBooks
Quick learning curve and explainer videos.
With 20 Powerful forecasting methods, you can forecast for as many as the next ten years.
9. FreshBooks
When it comes to online billing processes, clients expect precision. As a business, one of your pain points is probably to make your billing process easier. Automating invoices can help you get paid quicker and better your cash flow – apart from getting paid on time.
FreshBooks is a cloud-based billing system and helps make accounting a breeze.
It's easy to invoice clients and record payments
Track time spent on projects
Utilize double-entry accounting
Intended for smaller organizations, FreshBooks can help make accounting easier for you by automating most tasks. Users can work from anywhere, and data is synced in real-time over the cloud.