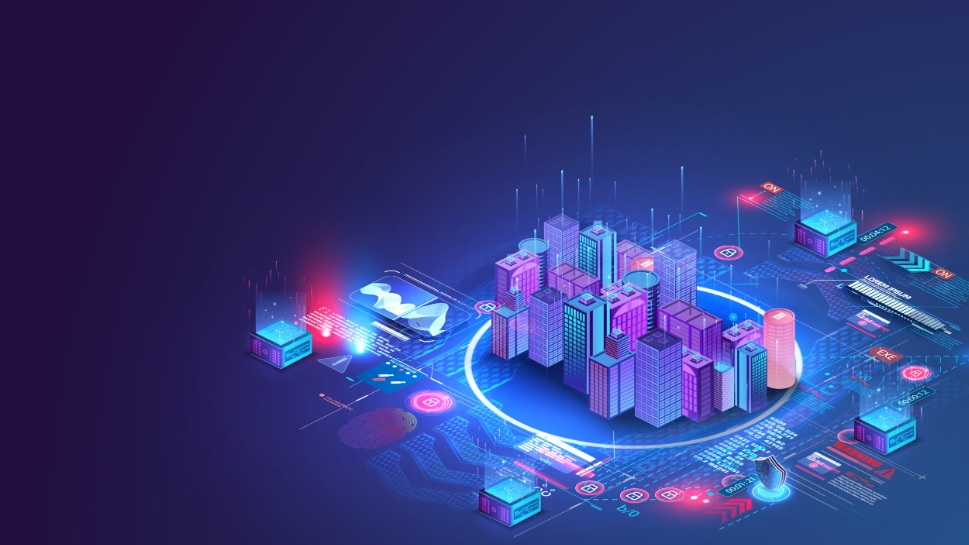 Are you a real estate professional looking to keep up with the latest trends in technology? The digital world continuously evolves, providing us with more opportunities and possibilities for our industry. With new technologies emerging almost daily, staying ahead of the game can take a lot of work.
However, we can use this knowledge to leverage our businesses for growth and success by understanding some current trends in real estate technology. Today, we will explore some of the most exciting and beneficial up-and-coming technologies for real estate professionals. Read on to learn how these innovative solutions could help revolutionize your business while you grow your portfolio.
Emerging Real Estate Technologies for Investors Like You
Although some technologies mentioned below have been around for a long time, the industry recently used them for real estate purposes. Check them out below:
Artificial Intelligence
AI is used in virtually anything, such as games, movies, and even art. It's no surprise that it's also infiltrating the real estate world, transforming how real estate companies operate their businesses. StartUs Insights stated that about 26% of innovations in 2022 were AI-based solutions.
With that said, below are some tasks real estate firms can complete with the help of artificial intelligence:
Determining global real estate markets
Enhancing overall purchasing experience for investors
Recommending relevant properties in the same area or different states
Optimizing pricing strategies
Historical data analysis
For instance, you give investors better insights about the property they want. It will give them the confidence to make that purchase as you take down those metal real estate signs. Furthermore, you can program the AI algorithms to recommend other properties or lands based on the investor's wants.
Immersive Technologies
Another potential technology that will improve an investor's experience is by giving them an immersive experience through virtual reality. It gives them a 3D view of a property they want to purchase as if they're visiting the place.
Real estate agents are giving their clients a virtual tour of properties, allowing them to check out potential homes from anywhere in the world. It's just the beginning of how immersive technology can revolutionize our industry, with virtual/augmented reality being operated for better marketing strategies.
For instance, you can introduce your investors to several properties within the same state hours apart without them leaving your office. Sooner or later, you'll remove those real estate signs from sold properties because of many closed deals.
Real Estate Management Software
If you're managing multiple properties at once while dealing with clients, you know how difficult "juggling" these tasks can be. Using real estate management software can make your life easier and more manageable.
Some features you'll get to experience:
Accounting reports
Planning tenant screening
Monitoring of insurance policies
Designing rental contracts
These types of software will help you manage your properties in terms of finances and other legal matters. Plus, you can access it anywhere, even while you're out of town. Collaboration is also available, where you can keep track of your employee's progress.
Blockchain
Blockchain isn't well-known globally but has features that can improve the real estate industry. It's employed primarily to securely store data, making transferring from one place to another easier and faster. This technology lets you secure property titles and records while facilitating seamless investor transactions.
Real estate professionals can also leverage blockchain technology to improve transparency, efficiency, and security, which major stakeholders benefit from. Plus, smart contracts are legally binding digitally signed agreements, ensuring that all agreements set between two parties will be carried out and met without manual intervention.
Drones
Another technology that has been around for many years is drones. These are equipped with cameras to record and take photos of an area for many purposes, such as for hobbies and photography. These are being utilized for real estate marketing, giving investors a clear aerial view of the property they want. It's also used for inspection.
Other benefits and features of drones:
Drones provide an investor with a bird's eye view of the property, especially in rural areas.
Using drones can help you monitor and inspect properties faster than the traditional method.
Inspection for possible damage to a structure, such as rooftops and hard-to-reach places, to provide a better estimation of repairs.
Mapping out entire neighborhoods while gauging price changes due to the real estate market changes allows for better analysis to make informed decisions.
It's no wonder many real estate companies are adopting this technology as it provides a better service and experience for their investors and potential clients.
Data Security
Protecting sensitive data is a priority in real estate businesses. Accidentally leaking any information and other data about a property or a client can cause significant problems and even vast losses of profits.
Phishing and identity theft are real threats, as well as using bank credentials to steal money. Companies can avoid these by using encryption and cybersecurity technologies to protect their data.
Data security is the most critical technology real estate companies should adopt. It provides extra protection, leading to more opportunities since people know you're safe to work with.
Building Management Systems
BMS are tools that allow real estate firms to control and monitor a property, such as its temperature, lighting, air quality, security systems, and more. These are available in smart homes, making the lives of homeowners easier because you can do everything with a simple tap.
Apart from homes, BMS tools are used in commercial and residential buildings and are primarily operated by property managers. Suddenly, managing a property isn't so difficult anymore because these tools also schedule maintenance work.
Leveraging Innovative Solutions to Improve the Real Estate Industry
Real estate is one of the most demanding industries and one of the traditional ones that need to be modernized. Thankfully, numerous tools are available today that make life easier for everyone involved in the industry. The ones mentioned above are just the tip of the iceberg because the next few years show promising possibilities in terms of technology.