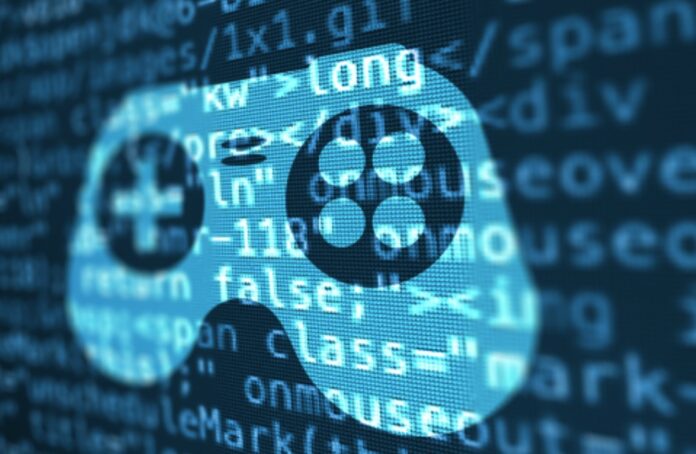 Technology has dramatically transformed many aspects of people's lives. Nowadays, almost every sector embraces new technology, including businesses, agriculture, transport, communication, sports, entertainment, etc. Moreover, technology makes life more comfortable and enjoyable. This article focuses on the influence of technology on the gaming sector.
How technology has influenced gaming
Modern technology has significantly influenced the gaming sector, whereby many gamers have blurred the distinction between fantasy and reality. Games are also used for educational purposes in several fields, although many people use them for entertainment. Currently, mobile gaming is considered one of the most popular types of gaming in the industry. Moreover, technology continues to make great advancements, constantly providing us with better, more advanced games. The following are ways through which tech advancement has influenced the gaming sector.
High-quality graphics
Traditionally, games lacked graphical effects and quality, complex features, and storylines that are common today. The development of high-quality photorealistic graphics creates an opportunity for people to enjoy games that look better than anything we've seen before.
Thankfully, hardware upgrades for modern PCs help gamers stay on top of trends and keep up with the latest blockbusters. Various game engines and hardware advancements allow gamers to enjoy visual experiences that look almost as good as real life. One of the critical developments in modern times is the addition of real-time ray tracing.
Application of modern technology in gaming  
Online gaming and gambling have undergone a tremendous change. Currently, online casinos allow people to enjoy a real casino-like experience. Some of the tech advances embraced by modern online casinos include:
Facial recognition
Gesture controls
Voice recognition
Wearable gaming consoles
High-definition displays
Virtual reality
Amazing graphics
Augmented reality
Development of mobile gaming
The emergence of smartphones has played a significant role in expanding the gaming industry. Moreover, the ability to play games on a gadget that fits comfortably in the pocket has made them more popular than ever.
Most people have tight schedules due to their work responsibilities and family duties. However, they sometimes have some free time, like when traveling in a taxi. During these moments, it's convenient to have some fun with gaming apps like online solitaire and countless others on a gadget. Moreover, smartphones provide an easy and fun way of gaming based on a person's preference and liking.
Application of VR and AR tools
The online gaming industry has adopted virtual reality (VR) and augmented reality (AR) tools to a great degree. Nowadays, gamers can wear VR headsets and enter the gaming world. The emergence of unified content has boosted the development of these tools. Their quest for service delivery networks and accessories enables cloud-based servers to provide streamed applications using high-speed networks. Moreover, it is expected that 5G services will reduce the transmission cost and improve the general experience in the gaming sector even further.
Use of Cloud-based technology
Cloud-based technology has also significantly transformed the gaming industry. Apart from freeing up space for gaming consoles and computers, this tech has facilitated the accessibility of online games. Enjoying a game using cloud technology enables gamers to play their favorite title without making a vast investment in game consoles and computers. The popularity of these streaming services is expected to grow with more and more big companies entering the market.
More accessible and safer payment options  
Payments in gaming also continue to become safer and easier because the emergence of app stores facilitates in-app purchases using their mobile platforms. Therefore, a developer cannot access the buyer's banking details after receiving the payment.
The rising popularity of microtransactions has also greatly contributed to the success of free games. Besides, interested people can just download the apps and begin playing since the entry limitation is usually low. However, the user can pay to enjoy specific character personalization and new gaming levels.
Although some individuals enjoy casino-like games, they don't always have the time to visit the nearest casino. Online establishments solve this problem by offering a quick game of chance anywhere and anytime.
Additionally, traditional casino players are prone to fraud due to high amounts of money in circulation. Fortunately, the emergence of digital security tech ensures digital transactions are strictly controlled for maximum safety.
Rise of hyperreality
Hyperreal tends to merge physical reality and virtual reality to bring a life-like gaming experience. For instance, gamers assemble in a physical area and use wearable gadgets to engage in a virtual gaming activity together. Unlike using VR tools where everything occurs inside the goggles, hyperreality allows players to see what matches the room's physical area in their headsets. Furthermore, players can move around and even interact with virtual items. The interplay between tactile feedback and virtual reality provides gamers with a unique gaming experience. This is like AR tech merging with VR.
Final thoughts
Technology continues to transform every sector in the world. It creates a new experience and changes and improves different functionality in each industry. The emergence of technology has also greatly influenced games, and there's no telling what lies ahead.