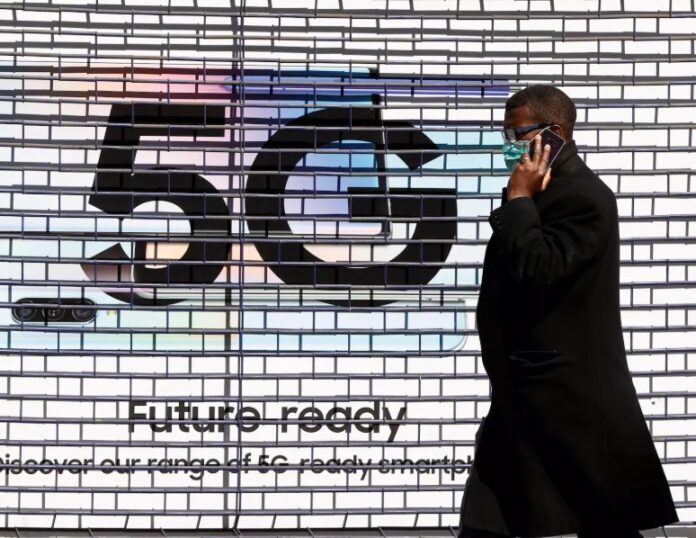 Last year, India's Department of Telecom (DoT) released a press statement confirming that 5G will be available in 13 cities across the country by 2022, including Delhi, Gurugram, Bengaluru, Chennai, Hyderabad, Chandigarh, Ahmedabad, Kolkata, Jamnagar, Lucknow, Pune, and Gandhi Nagar.
All top telecom service providers such as Airtel, Jio, and others are already planning the deployment of 5G trails in these cities in 2022 before a national rollout. According to reports, the other regions will have to wait until the trial phase is completed and approved.
The main reason for the delay is the pending 5G spectrum auction. Besides, there are a few other major steps to complete, such as pricing recommendations, consultation issues, and so on; only then will there be a possibility of a launch. However, the Telecom Regulatory Authority of India (TRAI) suggests that India's 5G spectrum auctions are on track for June, and the 5G service rollout will happen in August or September.
Why is India behind other nations in 5G deployment?
India is one of the few major countries without a 5G network, according to Ookla's 5G network tracker. Despite having a fraction of India's population and area, countries like France and Germany have extremely dense 5G coverage. Apart from European countries, China, Australia, the U.S., several South American countries, and a few African countries also have 5G. Sri Lanka has a functioning 5G network despite its unprecedented economic struggles. Even Russia has 5G coverage in Moscow, although the rest of the country is not covered yet.
There have been not just one but several factors behind the delay in this telecommunication revolution. The industry has been affected by both domestic and international politics, struggling supply chains, and laidback decision processes. One clear culprit behind this delay has been the global COVID-19 pandemic. The 5G spectrum auction was supposed to occur in the first or second quarter of 2020, but it had to be postponed due to the pandemic. Besides, in a country of over 1.4 billion people, technological and infrastructural development has been a complex and expensive process.
What are the benefits of 5G technology?
Once India has completed the rollout of 5G services across various regions, it will only be a matter of time before the country begins to climb the 5G consumption rate ladder. India is currently ranked second in the global smartphone market, and advanced technology will only help it maintain that position.
Some numerous factors and benefits will come place with the launch of the fifth-generation technology. Of course, there will be many similarities between what 4G has to offer and what 5G will offer, but the upgrade in those aspects will also be quite remarkable.
First is the speed. 5G will provide speeds never before seen in the telecom industry. Download times will be measured in seconds rather than minutes. According to one recent survey, consumers who use 5G services save approximately 23 hours per day on downloading.
Government services, hospitals, and other major public institutions will benefit from 5G technology. Governments will be able to collect and store data across the country much more efficiently. They will be able to prepare and respond to emergencies or any other situation that requires immediate action using advanced algorithms. This technological advancement will also benefit the healthcare industry, as it will improve the quality of care while lowering costs and improving the patient experience.
Transmitting large files, for example, will be much faster than before. 5G will aid in the rapid transport of large data files containing medical imagery, improving response times and overall service quality. Let's not forget about the inevitable advancements in medical technology, such as advanced machines, remote wearables, and the growing use of artificial intelligence.
The use of remote monitoring technology is growing but at a slow pace. This limitation is primarily due to network capacity to handle large amounts of data and unreliable connection speeds. With the introduction of 5G in India, the healthcare sector will be able to provide and manage remote monitoring for an increasing number of patients in a shorter period due to lower latency and increased capacity. Cybersecurity, artificial intelligence, and other technological services will all benefit from 5G.
Like any other technology, 5G also has several pros and cons.
Pros
Higher data transfer speeds — more than 10x.
Ultralow latency for synchronous communication.
Significantly more device connections in a coverage area.
Increased bandwidth due to more available frequency channels.
Convergence of cellular and wi-fi technologies.
Greater energy efficiency per bits of data transferred.
Utility for new technologies — e.g., Al, drones. AR/VR.
More applications — e.g., commercial, entertainment, defense.
Cons
Massive capital expenditure required for new installations.
Larger scale of infrastructure deployment due to small cells.
Greater operational and maintenance costs.
Limited Coverage area due to the shorter reach of the signal.
Susceptible to atmospheric absorption and blocking through the material.
Need new 5G capable devices.
Interference with more applications in the same frequency.
New security and privacy issues.
Who are the main consumers of mobile broadband services?
The game-changers in this industry are millennials and Gen-Z because this age group has a high number of smartphone users and a high rate of mobile broadband consumption. According to a Nokia study, the tech-savvy generation spends approximately 8 hours per day online on their mobile devices. A good internet connection is essential for the entire culture of digital content creation, and 5G will take content creation and sharing to new heights. With online streamers on various platforms, the gaming industry, for example, has seen massive growth. In 2020, India will have around 365 million online gamers, which is expected to rise to around 510 million by this year.
What can we expect going forward?
Although India is lagging in deploying 5G services compared to some of the world's largest nations, India will grow at a much faster and higher rate than most countries. With the availability of 5G connections in India on the horizon, the 5G spectrum auction just around the corner, and around 30 million 5G devices expected to arrive in India by 2021, it will be fascinating to see how telecom operators devise mobile plans and offer to gain market share and expand their customer base.
In addition to providing significant network performance improvements over previous generations, 5G is expected to add new service dimensions beyond traditional voice and data through enabling technologies such as the Internet of Things (IoT), Artificial Intelligence (AI), Robotic Process Automation (RPA), Augmented Reality / Virtual Reality (AR/ VR), and others, resulting in use cases across industries.