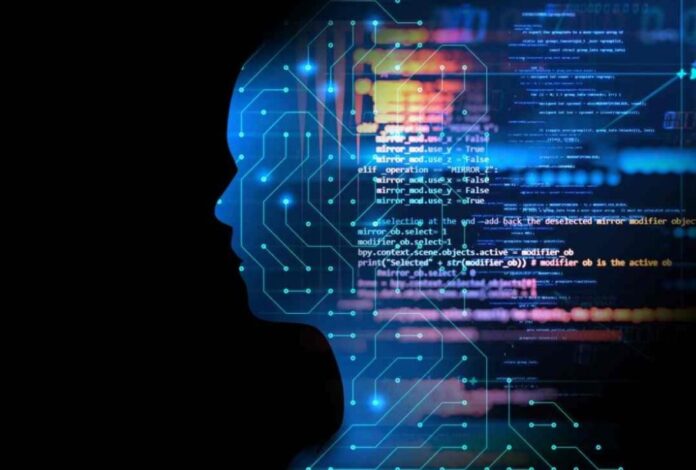 In this post, we list the world's top 50 robotics companies, shortlisted by the RBR50 Robotics Innovation Awards, widely recognized as a leading indicator of robotics innovation leadership.
The RBR50 is the annual list of the 50 most innovative and transformative robotics firms that have been successful in the last year. The RBR50 Robotics Innovation Awards are also a critical measure of robotics sector growth.
Robotics Business Review has been announcing the RBR50 Robotics Innovation Awards since 2012, to recognize forward-thinking companies and the original, impactful solutions they have created.
In 2020, the criteria for the RBR50 awards has been reworked and extended to celebrate robotics innovation over a broader range of forms, including the following: Business and management innovation; technology, products, and services innovation; and application and market Innovation.
| | |
| --- | --- |
| 6 River Systems Inc. | 6 River Systems (6RS) helps fulfillment operations scale with Chuck, an autonomous mobile robot (AMR), designed to work with human pickers for e-commerce order fulfillment. |
| ABB Robotics | ABB opened its first dedicated global healthcare research center for robotics in October 2019 at the Texas Medical Center in Houston to explore the development of non-surgical medical robotics systems, including logistics and next-generation automated laboratory technologies. |
| ACEINNA Inc. | ACIENNA released OpenRTK33L guidance module, a high-performance, multi-band RTK/GNSS receiver and triple-redundant inertial sensor, designed for robots, drones, and autonomous vehicles. The OpenRTK330L is compatible with multiple satellite systems. |
| Advanced Motion Controls | Advanced Motion Controls designs and manufactures compact servo drives for the robotics industry. Recently, it added 15 new models of FlexPro high-performance servo drives for mobile robots for secure connectivity and functionality in challenging environments. |
| Agility Robotics | Agility Robotics launched the commercial version of Digit, a humanoid robot designed for classic dull, dirty, and dangerous manual labor, including basic warehouse logistics tasks. It costs in the low-mid six figures and navigates semi-autonomously, thanks to lidar and other sensors. |
| AMP Robotics | AMP Robotics launches AMP Cortex Dual-Robot System for the rapid recycling of materials such as metal, paper, and plastic. The system uses two robots to pick and place materials for recycling around the clock at up to 160 pieces per minute. |
| Apex.AI Inc. | Apex AI released Apex.OS, an open-source Robot Operating System (ROS) that offers a code base for robotics developers. Designed to ease and speed software development for autonomous vehicles, Apex.OS uses more modern programming techniques than those used in electronic control units. |
| ARM Institute | The ARM Institute (Advanced Robotics for Manufacturing) relocated its headquarters to Mill 19 to offer expanded offices and labs optimized for robotics development, co-locates with Carnegie Mellon University's Manufacturing Futures Initiative. |
| AutoGuide Mobile Robots | AutoGuide Mobile Robots, the maker of autonomous mobile robots, hired 25 former coal miners as robotics technicians to fill labor shortages. |
| Blue Ocean Robotics ApS | Blue Ocean Robotics produced a UV-Disinfection robot, aiding in COVID-19 response worldwide. The UVD robot is an autonomous mobile robot that uses UV-C light to kill up to 99.999% of viruses and bacteria in a patient room in 15 minutes. |
| Bossa Nova Robotics | Mobile retail robotics supplier Bossa Nova Robotics announced the deployment of self-scanning inventory robots in 1,000 Walmart stores in the U.S. The implementation would be completed by early fall 2020. |
| Boston Dynamics Inc. | Boston Dynamics commercialized its Spot quadruped robot launched in September 2019 through the company's Early Adopter Program. Spot can autonomously accomplish industrial sensing and remote operation needs while carrying payloads with endurance far beyond aerial drones. |
| Built Robotics Inc. | Built Robotics is a startup that transforms heavy equipment into autonomous robots with its AI guidance system in association with the International Union of Operating Engineers (IUOE). |
| Cruise LLC | Cruise, which General Motors acquired in 2016, unveiled Origin, a driverless ride-sharing vehicle challenging transportation paradigms. Origin has a modular design with fewer moving parts for a longer lifespan. It is comfortable for up to six passengers facing one another. |
| Diligent Robotics, Inc. | Diligent Robotics introduced the Moxi mobile manipulation assistance robot in hospitals. It was designed to retrieve medical supplies and integrate with hospital systems so that human staffers spend less time running around. Moxi is available through a robotics-as-a-service (RaaS) model. |
| Energy Robotics & ExRobotics BV | Energy Robotics and ExRobotics launched the ExR-1, the world's first commercially available IECEx/ATEX certified explosion-proof, mobile ground robotics system for remote inspection for oil and gas (O&G) operations. |
| Exyn Technologies Inc. | Exyn Technologies offers Advanced Autonomous Aerial Robot (A3R), a fully autonomous aerial system for data collection in GPS-denied environments, including for mapping and inspection of underground mines. |
| FAULHABER MICROMO LLC | FAULHABER MICROMO released compact BXT flat brushless DC motors that are best suited for medical devices and robotics. The external rotor BXT can provide a continuous output of 100 W and up to 134 mNm of torque. |
| Fetch Robotics Inc. | Fetch Robotics released its Workflow Builder toolkit that allows customers to design, implement, and redesign their workflows for Fetch's autonomous mobile robots (AMRs), using a drag-and-drop interface that non-programmers can learn. |
| Formant Inc. | Formant provides ease of use, remote control, and analytics in a cloud-based robot management platform that enables organizations to monitor robot fleets in real-time, look deeply into their operations, and take remote control of individual robots if needed. |
| Gatik | Gatik provides Level 4 autonomous vehicles like light trucks and vans for middle-mile delivery applications. Restricted to the rightmost lane, the vehicles can operate on fixed, repeatable routes about 15 times per day. |
| Geekplus Technology Co. | Geek+ is deploying more than 10,000 autonomous mobile robots (AMRs) as a service around the world. It launched its RoboShuttle system for multi-level, goods-to-person automation and opened a factory that uses its robots to build more robots. |
| Harmonic Drive LLC | Harmonic Drive, a leading producer of servo actuators, gearheads, and gear components, opened a newly constructed, manufacturing and R&D facility in Beverly with heavy equipment and specialized machinery used to manufacture high-precision gears. |
| Intel Corp. | The Intel RealSense LiDAR Camera L515, optimized for indoor applications such as warehouse robotics, features a proprietary micro-electro-mechanical system (MEMS) for enhanced precision and resistance to shock, temperature fluctuations, and vibration. |
| iRobot Corp. | iRobot, a market-leading producer of robotics vacuum cleaners and other consumer robotics products, diversified its manufacturing supply chain, reducing exposure to ongoing trade issues. |
| Kinova Inc. | KINOVA announced the commercial launch of the KINOVA Gen3 robotic arm. It is a collaborative robotic arm engineered explicitly for research and industrial labs. In 2020, the company extended the Gen3 line with the Gen3 Lite, an ultralight arm designed for light manipulation tasks. |
| Locus Robotics, Inc. | Locus Robotics and DHL Supply Chain expanded their partnership to include ten new deployments of the LocusBots autonomous mobile robots (AMRs) across U.S. locations throughout the rest of 2020. DHL Supply Chain will have 1,000 LocusBots supporting 12 DHL sites in North America. |
| MassRobotics | MassRobotics is an independent, non-profit organization serving as an innovation hub for robotics and smart connected devices. It expanded its robotics innovation center in Boston to nurture innovations in industrial automation, human-machine interaction. |
| maxon motors | maxon precision motors, a subsidiary of Switzerland-based maxon motors, opened a new engineering and manufacturing facility, expanding its North American footprint beyond sales and distribution to serve customers and partners better. |
| Microsoft | Microsoft released the Robot Operating System (ROS) for Windows 10. This widely used open-source platform provides robotics developers with a variety of powerful libraries and tools for developing and deploying robotics solutions. |
| New Scale Robotics | New Scale Robotics introduced its Q-Span Automated Small-Part Measurement Systems for quality control (QC) teams in high-mix, small-batch manufacturing environments. |
| Nuro | Nuro upgraded the R2 autonomous vehicle development platform and became the first American autonomous vehicle developer to be given exemptions by NHTSA for testing on public roads without human operators. |
| NVIDIA Corp. | NVIDIA launched the Jetson Xavier NX, a small, high-performance edge-computing platform for machine learning inferencing that supports all popular AI frameworks. It consumes as little as 10 watts of power and can run multiple neural networks in parallel. |
| OnRobot A/S | OnRobot's One-System Solution provides a unified interface for end-of-arm tooling (EOAT), using cameras, grippers, and sensors to work with a range of collaborative and light industrial robots. |
| Robotics Plus Ltd. | Robotics Plus, an agricultural robotics and automation supplier, launched its Automatic Log Scaler (ALS), the world's first automated logging truck scaler, designed to increase productivity and reduce injuries. |
| Sarcos Corp. | Sarcos Robotics commercialized Guardian XO full-body exoskeleton for industrial use. The exoskeleton can help humans lift 35 to 200 pounds and reduce the risk of injury. It is designed to be worn for an entire shift and can run for up to eight hours on a single charge. |
| SCHUNK GmbH | Schunk introduced the EGL-C gripper which surpasses the typical force-limited 140 N, enabling the robots to handle up to 8 kg, while collaborating with humans and conforming to international safety standards. |
| Sense Photonics Inc. | Sense Photonics launched Osprey, a modular, high-resolution 3D flash lidar system for automotive applications that provides for an 80-degree x 75-degree field of view with a range of 15 m. The units consist of a laser emitter and a separate sensing unit (the 3D receiver), which simplifies installation and allows for positioning flexibility. |
| Sevensense Robotics AG | Sevensense Robotics, a spin-off of the Swiss Federal Institute of Technology, released Alphasense Core, an advanced 360-degree multi-camera sensor explicitly designed for robotics applications. The system consists of up to eight high-resolution cameras for 360-degree spatial awareness. |
| SICK Inc. | SICK released a nanoScan3 laser scanner, the smallest 2D safety sensor to date that combines a compact design, environmental resistance, and high performance. The device offers a choice of eight or up to 128 configurable fields, including navigation data and contour detection. |
| Silicon Valley Robotics | Non-profit t organization Silicon Valley Robotics (SVR) is celebrating a decade of successfully accelerating robotics outreach, innovation, and commercialization. |
| Soft Robotics, Inc. | Soft Robotics' SuperPick Polybag Picking System addresses complexity, variability in the unstructured environment of reverse logistics. The system uses 3D vision in combination with soft grippers to simulate and scan polybags, which traditional automation has had difficulty handling. |
| Universal Robots A/S | Universal Robots launched UR+ Application Kits to remove barriers to the integration of UR collaborative robot arms. The kits fall into seven different classes, including Welding, Quality Inspection, Material Handling, Finishing, Machine Tending, Assembly, and Dispensing. |
| Vecna Robotics, Inc. | Vecna Robotics, which spun out of Vecna Technologies, introduced Pivotal, a "multi-agent orchestration engine" that integrates into WMS / ERP systems and optimizes workflows among automated systems and manual activities. |
| Veo Robotics, Inc. | Veo Robotics launched FreeMove, a safety-rated vision system that allows standard industrial robots to operate more collaboratively with humans. FreeMove uses custom 3D time-of-flight sensors and computer vision to comply with international safety standards for speed and separation monitoring. |
| Waymo LLC | Waymo pulls ahead in autonomous vehicle race by removing human safety drivers on some of its Chrysler Pacifica minivans taxiing members of its early rider program around the suburbs of Phoenix. |
| Waypoint Robotics | Waypoint Robotics has built MAV3K, an omnidirectional, heavy-duty autonomous mobile robot with 3,000-lb payload capacity. MAV3K uses advanced obstacle detection and avoidance systems, including an optional 360-degree, 3D, 90-meter lidar similar to those used in self-driving cars. |
| Worcester Polytechnic Institute | Worcester Polytechnic Institute (WPI) opened PracticePoint, a membership-based, medical technologies research and development center to foster innovation and commercialization of medical robotics. |
| Yaskawa Motoman | Yaskawa Motoman releases the HC20XP, the first food-grade collaborative robot with an IP67-rating. The single-armed, cast aluminum, 6 DoF HC20XP is engineered to operate continuously in damp or splash-prone environments. |