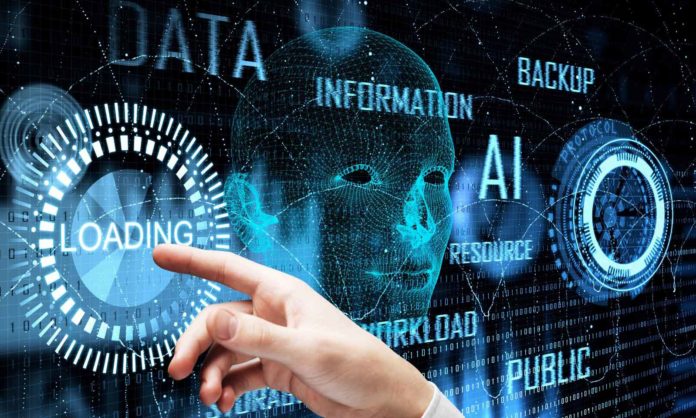 The combination of data, technology, and talent has made it possible for today's intelligent systems to reach a critical point that drives extraordinary growth in AI investment. Funding for AI and machine learning startups has been growing at an annual growth rate of nearly 60 percent since 2010, and the companies are moving beyond a long period of experimental AI into an era of exponential AI. As experts indicate, we are entering a "Race Against the Machine," and a "Fourth Industrial Revolution."
AI – defined as the ability of computer systems to exhibit intelligence – is the critical driver in the development of new technologies that bridge the physical, digital, and biological worlds. It is now being used almost everywhere to improve the quality and efficiency of systems and operations in sectors ranging from health and education to transport and energy.
According to Crunchbase, there are 8,705 startups and companies today relying on AI and machine learning for their primary applications, products, and services. Almost 83% of AI and machine learning startups that Crunchbase tracks, had only three or fewer funding rounds, the most common being seed rounds, angel rounds, and early-stage rounds. In 2018, AI firms raised $9.3B, a 72 percent increase over 2017. AI-based marketing patents, on the other hand, are the fast-growing global category that, according to EconSight, reached a Compound Annual Growth Rate (CAGR) of 29.3% between 2010 and 2018.
In this post, we will look at 15 coolest Machine Learning And AI startups in 2020.
1. Alation
Alation is the first to bring a data catalog to market by combining machine learning and human collaboration to help people across organizations find, understand, and trust data and data-driven decisions. Due to their usability and intuitive design, their data catalog is suitable for the needs of four dominant individuals – Chief Data Officers, Analysts, Stewards, and IT and Engineering. The Alation Data Catalog has been adopted by more than 100 organizations, including San Diego City, eBay, Munich Re, and Pfizer. Alation is funded through Costanoa Ventures, DCVC, Harmony Partners, Icon Ventures, Salesforce Ventures, and Sapphire Ventures.
2. Biofourmis
Biofourmis is a rapidly growing global digital health tech startup that combines AI, machine learning, and real-time monitoring to reinvent remote patient monitoring. Their platform can detect personalized patterns that predict the health condition of a patient and can find leading indicators of potential deterioration in health. Their Biovitals platform is one of the most sophisticated human-physiology-based, personalized data analytics engines. It formulates personalized health models, resulting in highly optimized post-acute patient monitoring solutions and predicting accurate deterioration of patient health.
3. Clari
Clari provides a platform for Connected Revenue Operations that uses artificial intelligence and automation to help businesses streamline the sales forecast process and predict outcomes. In last year's Series A funding round, the startup based in Sunnyvale, Calif., raised $35 million, bringing its total to $61 million from investors, including Bain Capital Ventures, Sequoia Capital, and Tenaya Capital. The company's Connected Revenue Operations platform, launched earlier this year, comes with new tools for marketers and professional customer success providing additional visibility and insight into customer life cycles.
4. DataRobot
DataRobot provides an automated platform for machine learning that makes building and deploying models for advanced artificial intelligence applications easy for companies. After raising a $100 million Series D funding round in 2018, the Boston-based startup made two acquisitions this year. The company purchased Cursor, a platform for data collaboration, in February, and then acquired ParallelM, a platform for machine learning operations, in June. The machine-learning startup has secured as customers several significant companies, including Accenture, Blue Cross Blue Shield, Kroger, and Lenovo, raising a total of $225 million from investors.
5. Eightfold.ai
Eightfold has been able to deliver measurable, scalable results using AI in an expanding company base to streamline talent management. A company founded by former Google and Facebook AI scientists have the potential to meet these challenges using advanced AI and machine learning techniques. Founders Ashutosh Garg and Varun Kacholia have more than 6000 + quotations for research and 80 + patents for search and customization. What makes Eightfold.ai noteworthy is that it is the first AI-based Talent Intelligence Platform to combine analysis of publicly available data, internal data repositories, Human Capital Resource Management (HRM) systems, ATS tools, and table sheets.
6. FogHorn
In edge gateways and mobile devices, FogHorn provides an edge computing platform that can run machine learning apps. The startup based in Sunnyvale, Calif., recently announced Lightning Mobile, an edge computing offering that brings its machine learning and streaming capabilities to robust Android smartphones and tablets on the industrial market. More than 50 partnerships have been established with industrial solution providers, global system integration providers, OEMs, and gateway providers, including Accenture, Cisco Systems, Dell Technologies, Honeywell, and Hewlett Packard Enterprise.
7. H2O.ai
H2O.ai provides a platform for open-source machine learning to simplify data-driven smart application development. The H2O.ai platform is used by data scientists and developers to create, test, and scale algorithms based on applications. Today, H2O.ai apps are used to predict fraud, churn customers, and solve many of their customers ' complex problems. Cisco, PayPal, and Progressive are vital customers. H2O.ai raised over five rounds, a total of $73.6 million in funding. Their latest funding was allocated on November 30th, 2017, from a Series C round led by Nvidia and Wells Fargo.
8. Habana Labs
Habana Labs is a fabless semiconductor company that for inference and training applications, makes artificial intelligence processors. The Tel Aviv-based startup recently launched its Gaudi AI training processor, which the company says can almost four-fold outperform workloads of GPU training. The company has raised a total of $120 million from investors, including Intel Capital, which launched its Goya inference processor last year.
9. Impact Analytics
Impact Analytics makes its most significant contributions by capitalizing on the inherent strengths of AI and machine learning to find anomalies, patterns, and trends in legacy data and utterly new data sets from recently launched business models. They have a successful track record providing customer analytics, improving margins, marketing analytics, optimizing merchandising, improving operations, and automating robotic processes.
10. Loom Systems
Loom Systems provides a platform for artificial intelligence operations called Sophie to monitor cloud migration IT environments using AI and machine learning. The San Francisco-based startup recently said it had earned co-selling status in the Microsoft for Startups program to enable both companies to work on joint sales and go-to-market efforts. The company said that before they become a customer problem, its AI operations platform can predict IT problems.
11. People.ai
People.ai's Revenue Intelligence System uses automated and artificial intelligence to provide recommendations for professional sales, marketing, and customer success to improve sales cycles. The San Francisco-based startup recently raised a $60 million Series C funding round led by Iconic Capital, with Andreessen Horowitz, Y Combinator, and other investors participating. The company said its platform had trained its AI on 500 million sales activities, nearly 40 million contacts, 1 trillion dollars in the deal pipeline, and more than 100 billion dollars in closed deals.
12. Sight Machine
Sight Machine provides an artificial intelligence-driven digital manufacturing platform unique in its ability to create a digital twin of the entire manufacturing process. The startup based in San Francisco recently raised a $29.4 million Series C funding round led by the LS Group conglomerate in South Korea, bringing its total funding to around $85 million. The platform of the company allows manufacturers to create custom analytics and applications on the factory floor quickly from a variety of data sources.
13. Splice Machine
Splice Machine provides an extensive data platform for mission-critical business applications and digital transformation initiatives that can perform operational artificial intelligence tasks. The startup based in San Francisco recently raised a funding round of $16 million Series B, which included Accenture Ventures as a strategic investor, bringing its total funding to $58 million. The SQL-based hybrid relational database of the company serves as the core of its big data platform, which can be used to run predictive IoT networking applications, machine learning, and other things.
14. Sumo Logic
Sumo Logic provides a platform for machine data analysis that helps businesses address recent operational, security, and business needs as they undergo multi-cloud and hybrid cloud efforts. The Redwood City, California-based startup recently raised a $100 million round of funding worth more than $1 billion, bringing total funding to $345 million. The company has launched a beta cloud SIEM offering security analytics across IT and cloud models as well as the Global Intelligence Service since its last funding round in June 2017 to extend machine learning and benchmarking data to new teams and use cases.
15. Wave Computing
Wave Computing is a hardware provider of artificial intelligence to train and infer workloads inside and outside the data center. The startup based in Campbell, Calif., has recently launched its TritonAI 64 platform, which offers edge-based 8-to-32-bit integer-based support for high-performance AI inferencing, with support for future edge training. The TritonAI 64 platform and the company's naming of Art Swift as its CEO come after Wave Computing raised investors last fall's $86 million fundraising round, bringing total funding to $205 million.