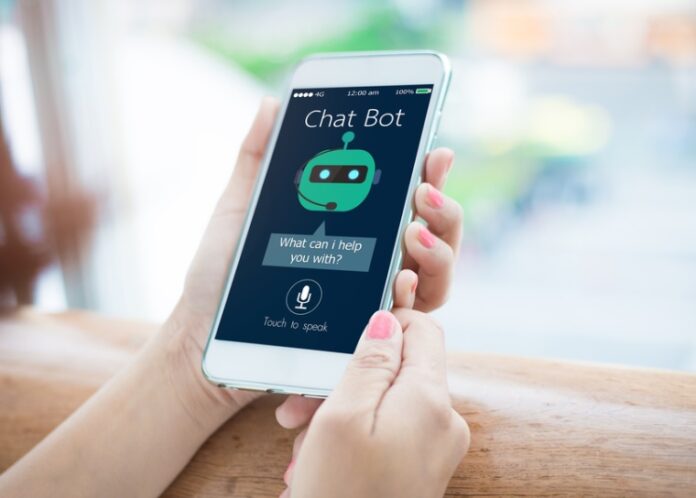 With the rising popularity of messaging platforms, mobile devices, personal assistants, and the breakthroughs in artificial intelligence (AI), the interest in chatbots and conversational interfaces has skyrocketed across industries in recent years. Companies are discovering the potential of chatbots to automate their workflows, improve enterprise productivity, and boost employee and customer engagement.
A chatbot is a computer app, programmed to automatically interact with users, using voice or text, through various digital channels like mobile apps, websites, social platforms, and messenger platforms.
Chatbots are mainly categorized based on their purpose, such as access information, complete tasks, or execute transactions. A large number of chatbots provide only one single feature. Called single-feature chatbots, they are limited in functionality, but very simple to use. For instance, Facebook's Instant Translator translates all text it receives into the selected target language.
Informational chatbots resolve customer inquiries, whereas proactive chatbots only push information (such as daily weather forecast or flight updates) to the user, instead of answering questions in conversations. Custom enterprise bots connect to enterprise data resources, streamline enterprise work activities, and improve efficiencies.
Transactional bots allow customers to book tickets, order food, and manage bank accounts, while device control bots enable the communication between connected devices such as wearables, home appliances, etc. to enrich the user experience. Group chatbots interact with a group of people, instead of only a single user. Another popular kind of chatbot is Personal Assistants like Siri and Alexa that combine many different features and use platforms of their own.
Now, many wonder: Is it possible to create chatbots without coding a single line? Yes, it's possible! There are plenty of chatbot building platforms out there to help you create the best chatbot for your business faster and cheaper. They provide drag-and-drop options to build the chatbot, making them very easy to use. In this post, we will look at the top 7 chatbot building platforms that require no coding.
ManyChat is a popular chatbot builder that allows you to build Facebook Messenger bots for marketing, sales, and support. ManyChat, founded in 2015, powers over 400,000 Facebook pages in over 100 countries around the world, sending over 3 billion messages every month. It has two different levels: a free version and a PRO version. The pricing of the PRO version depends on the number of active subscribers. The visual Flow Builder is one thing that makes ManyChat so great. It makes it easier to structure and build conversations. The basic functionalities allow users to welcome new users, send news or content updates, schedule posts, set up keyword auto-responses, broadcast RSS feed, etc.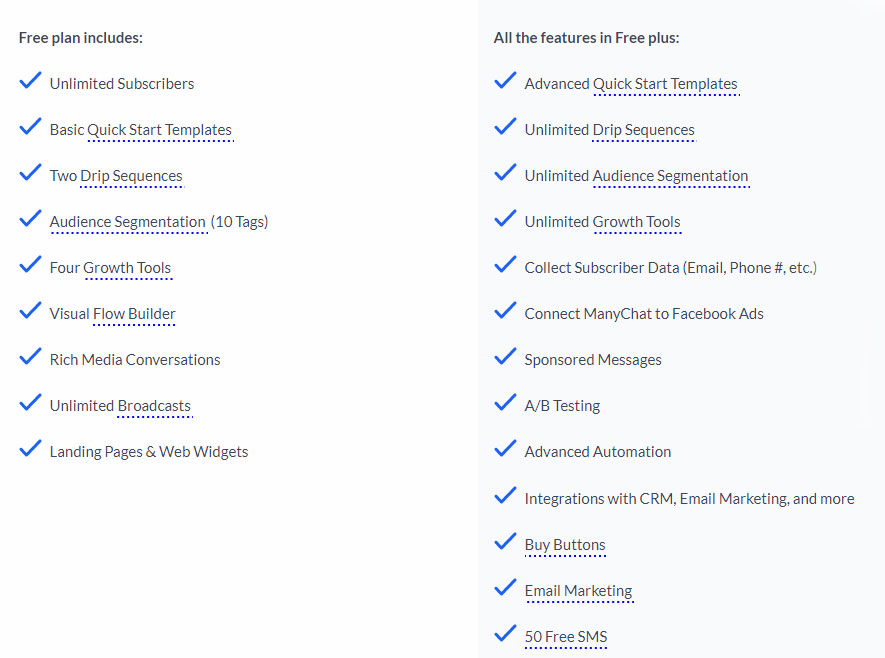 Yet another top chatbot builder for creating AI bots for Facebook, Chatfuel has more than 360,000 chatbots built on the platform and serves more than 17 million users globally. The basic features allow you to send a message with text cards, image cards, galleries, etc. Chatfuel has an intuitive visual interface that enables non-technical and business users to design and build chatbot flows and establish conversational rules. Developers also benefit from an easily-editable front-end and features that allow for custom integrations and flexibility. It supports about 50 languages and many plugins like Google search, Bing search, RSS import, JSON API, Subscribe plugin, Digest, IFTTT, Zapier, user input, and LiveChat.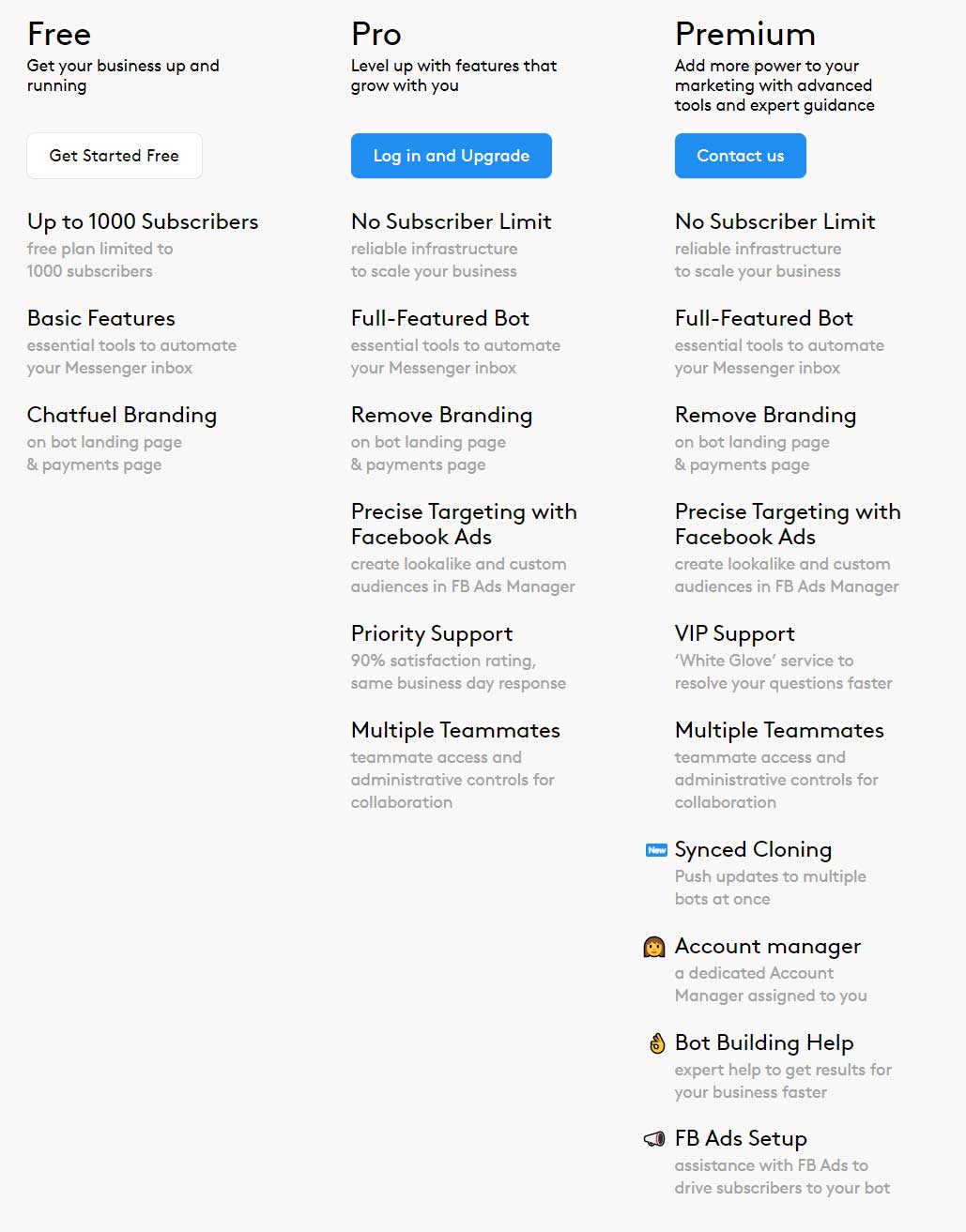 3. SendPulse
A multichannel marketing platform that started out with just email automation now offers an array of channels to reach customers: email, SMS, web push, and chatbot. SendPulse's intuitive chatbot builder allows users to create chatbots for Facebook Messenger or Telegram. The chatbot itself has many features and can be used in all sorts of scenarios be it a lead generation, lead nurturing, or plain autoresponder. Users have access to detailed statistics that can help evaluate the results of promotion campaigns. The knowledge base, on the platform, provides a variety of tips and best practices on how to create a chatbot and make it more customer-friendly.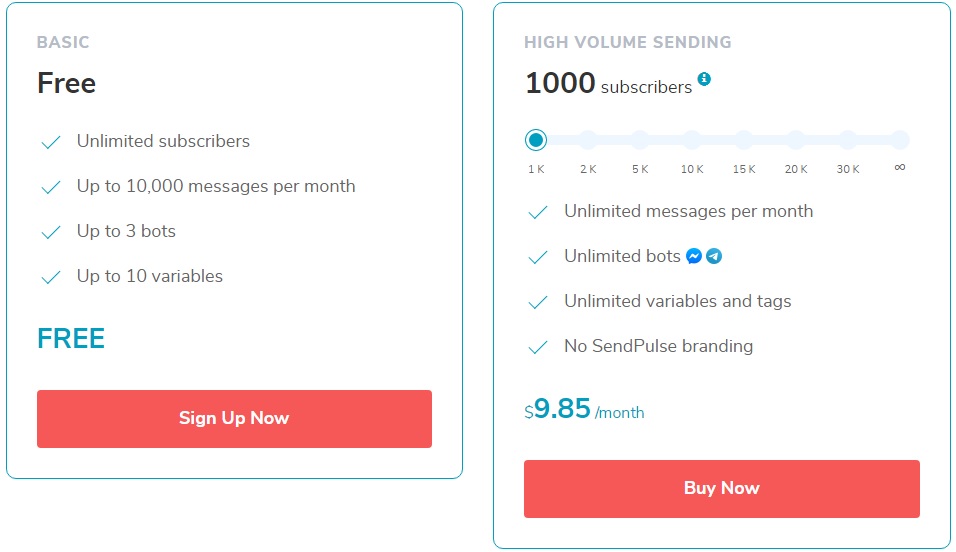 ItsAlive is a Facebook chatbot building platform with features like subscriptions, instant notification, schedule, manage and organize options, keyword detection, RSS feeds, variables, activities, and analytics. This keyword-based chatbot builder has chatbot flows, based on rules called 'recipes,' enabling you to respond when your users use defined keywords automatically. You can also use buttons to link rules and build advanced Messenger bot flow.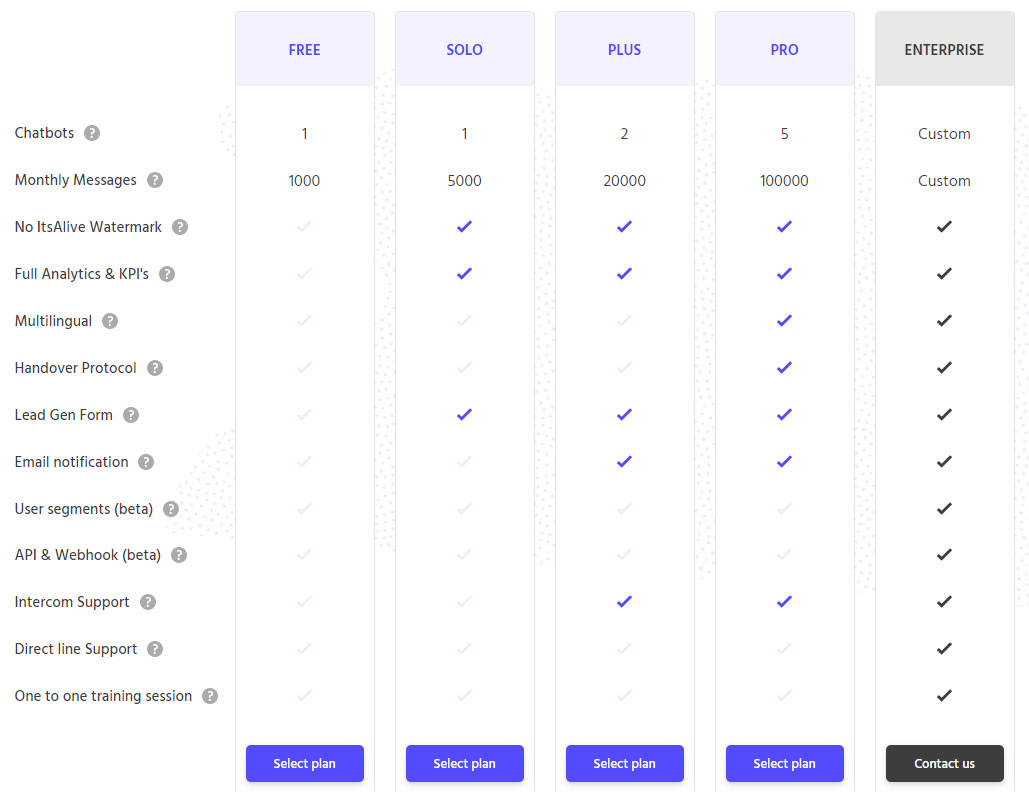 Botsify is an AI chatbot builder platform used to create a self-learning chatbot for Facebook, Slack, or website. Its NLP algorithms and easy-to-use user interface make it easy for companies and individuals to put up their chatbot without having to code a single line. Botsify has a drag and drop interface that helps you design templates easily. It supports analytics integration to give you insights about what people are talking about. It also has a machine learning interface so that you can continue training the bot. Users can customize questions using text input or collect data like email, address, phone numbers, and even location. All data is stored in a dashboard, sent via email or exported to a CSV file.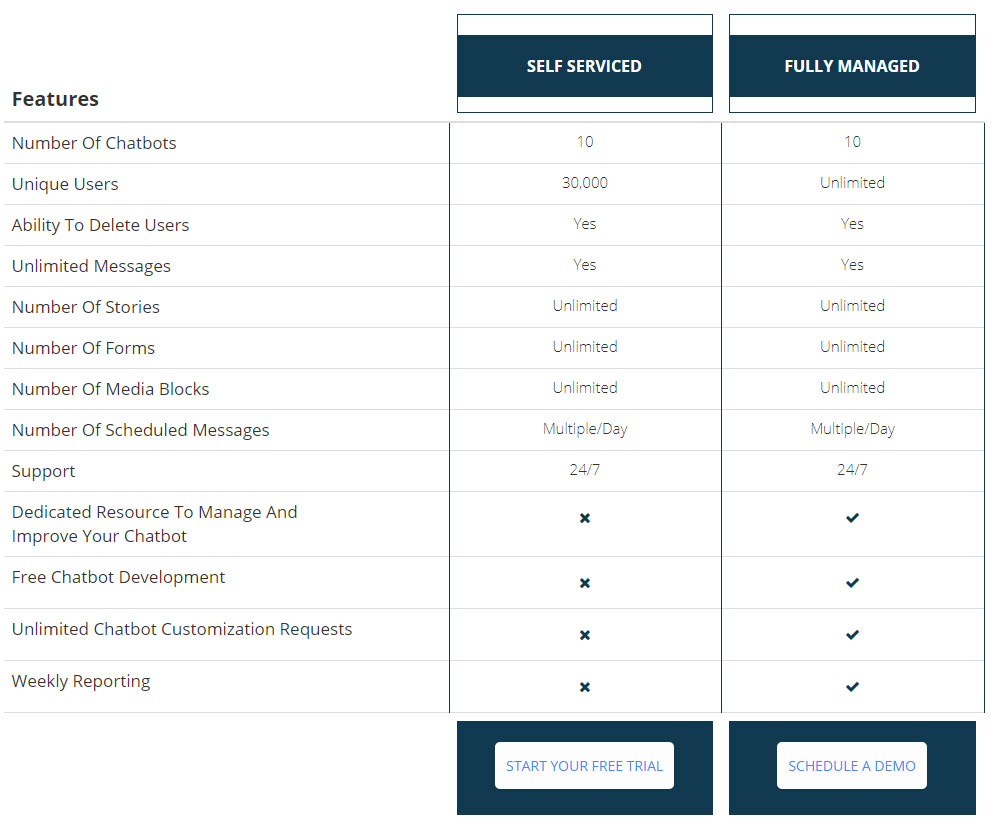 HubSpot acquired Motion AI in 2017 and integrated its visual chatbot builder into HubSpot's free live chat tool now fully integrated with Chatbot Builder. It is a free chatbot builder that requires no coding skills. You can build a chatbot to qualify leads, book meetings, provide answers to common customer support questions, and deliver more personalized messages based on information of your contacts in HubSpot's CRM tool.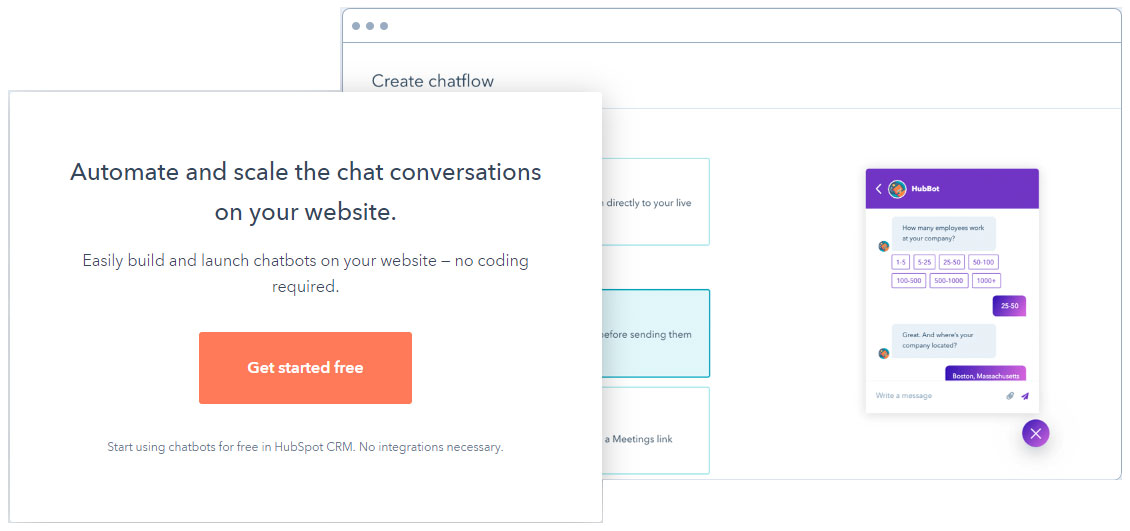 Flow XO is an automation product that allows you to quickly and build amazing chatbots that help you engage with your customers across a wide range of different sites, applications, and social media platforms. Flow XO offers a cool graphical interface to build flows that define how your bot will operate to received messages or audio. It supports integrations with over 100 modules and services, including messaging platforms like Messenger, Telegram, Slack, and Twilio. Flow XO also provides a useful onboarding tutorial to understand how it works quickly.