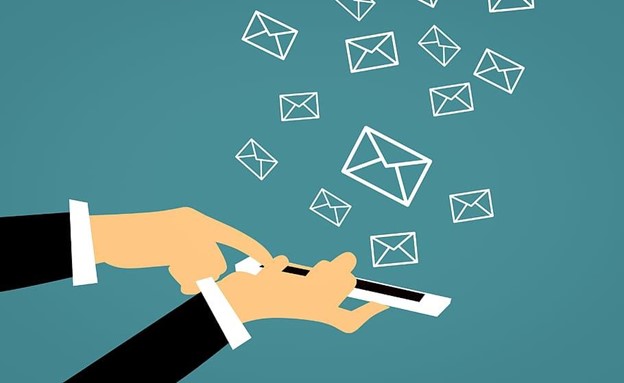 Your coaching business may be changing people's lives, but do you know how to lead your business to better success? Yes, you're using your knowledge and experience; you like being a couch and helping people.
But are you forgetting something?
You're not just a coach but also an entrepreneur who takes daily risks to profit. Your coaching business can be transformed in just a few steps. If you know how to listen, scroll for our advice on the best email marketing software that will contribute to the success of your brand.
The importance of Email Marketing Software
Email is part of our lives, and we constantly use it for school or work. Even though we are obsessed with social media platforms, nothing can compete with the number of email users. With email, you can choose your targeted audience and send a message to your clients more personally.
Aside from sending unique emails to your clients, you can track them and stay in contact with them. With email being a popular way of communication, you can reach many people more likely to take an interest in your offers. It's an affordable tool that contributes to the success of your business.
The best sales funnel for coaches
By subscribing to the best sales funnel for coaches, you automatically bring awareness to your business. You'll know all the steps for a potential client to become your customer. When you have a visual representation of what needs to be done to achieve something, you're a step closer to the best outcome. The best email marketing software we prepared today for you will improve your coaching business.
Let's continue with the top 5 marketing software you will cherish.
1. Flodesk
Flodesk is a marketing service that enables you to create emails for your clients. If you're desperately searching for a creative hand that will guide you through the phases of a unique email, you're at the right place. The first thing you'll notice about Flodesk is that they offer pre-made templates ready for you to use.
If you're in stagnation and don't know what to put in your emails, their selected copywriters can give you heads up and write you a short email that you can customize later. With the analytic tools, you can quickly access all the sent emails, bounces, rates, deliverability rates, and customer engagement.
If this didn't convince you, wait for the part to hear that you're getting a 30-day free trial to try their platform and see how it goes. You have a lot to gain, and it only takes a few minutes to create an amazing email that your audience will love. If you think engaging with your audience isn't important, think again.
2. ActiveCampaign
ActiveCampaign is an email marketing software that helps you to create interesting personalized campaigns for your clients. The best thing, I guarantee everyone's favorite thing, is that you have 14 days of the free trial to see whether this platform fits your business. That said, you'll have plenty of time to try and decide if you want to use ActiveCampaign further.
The automation of this software is pretty easy to understand, and you won't need a lot of time to figure out how to use it. It has a visual editor; you can always track your success with versatile goal tracking. This is a helpful tool since you can compare your previous success statistics with your current. You'll know what strategies to use and how you can do better the next time.
You also have the option to use the massage variables, which allows you to change the text on the coupons daily. Finding the right platform for your business can be challenging, but with ActiveCampaign, you can upgrade your level plan, leading to many different tools. So when your business grows, you can easily switch the plans and employ the new features effortlessly.
3. Sendinblue
Your coaching business can be easily transformed using the Sendinblue software. You might want to consider them if you want to obtain a good relationship with your clients and have a good marketing strategy. Since landing pages can be a huge part of turning visitors into real customers, you can use beautiful designs for your landing page even without any coding skills.
Nothing can be lost; not your transactions, not the details about your clients, not even their email history can disappear. You can keep track of everything. When you have transactional emails, you might worry about your email arriving at your audience. That's why deliverability is important to ensure your emails go out correctly. Sendinblue is a very popular marketing software in Europe. Its automation tools will help you send hundreds of emails while also helping you create a workflow for follow-up emails.
They constantly improve their software by adding new features for a better user experience. It already has pre-made blocks that are mostly used content for sending to your clients. You can always be up-to-date with your clients and see their engagement. With Sendinblue, you can send an email on a topic that people are interested in.
4. Constant Contact
Constant Contact is for you if you want branded emails, online stores, websites, etc. Constant Contact covers that for someone skeptical of trying online platforms because of scams. This software offers a 60-day free trial that you can use to see whether they are up to your liking. It's very easy for beginners who are diving into the coaching business.
Also, it has very simple features that you can quickly understand. For starters, Constant Contact has hundreds of templates ready for usage at any moment. The reporting interface will keep you in the loop about everything trackable. It's intuitive and very straightforward. Their support team it's very helpful and will guide you if needed. And if you ever have any problems with their software, they are ready to help you.
You'll have social media tools that connect you to Linkedin, Twitter, and Facebook. They offer drip campaigns, surveys, automation, A/B subject testing, online donations, coupons, and polls to maximize your open rate. So when looking for audience organization, you are offered tools such as tags, lists, and segments.
5. Mailchimp
Mailchimp maybe even the most well-known platform for email marketing. By employing this software, you'll have access to the best features that every business should have. For your coaching business, you get the benefit of their product offerings of marketing that are great additions to your business. If you are into scheduling your campaigns, you will surely love this software.
Mailchimp allows you to organize, and build your website, create landing pages and social media ads, and offer a forever-free marketing service plan. Is experimenting in your nature? Because if it is, you'll be satisfied with the diversity of their marketing techniques. You can contact them via live chat or email if you have any issues regarding their platform.
They'll be more than happy to respond to you and provide you with useful solutions. Their email editor is very simple to use, and if you want some of their advanced features, you can easily update your plan. You can see the analytics of your business, and whether your clients are responding to the content they are seeing.
6. HubSpot
HubSpot it's also a very popular marketing software that people enjoy employing. It has everything that you and your business will ever need. Everything is in one place. The tools offered by this platform will aid a better search authority. It helps you to rank better among the other businesses. If you're scared of missing opportunities and deals, you can be sure that with HubSpot, there aren't interactions going unnoticed.
You can monitor everything that is happening. You can also manage all the advertisements on Google, Facebook, and Linkedin and compare them to see which is doing the best to turn visitors into customers. With their wide range of templates, you can create a unique newsletter that will match the personality of your business.
The native integrations will allow you to make customized emails for each of your subscribers. That depends on the country, list membership, device type, or even other information that you hold about them. If you choose the free version option, you can send 2,000 emails with unlimited subscribers. You have all the important tools, for starters.
Boost client retention with email marketing software
Leading a business is not always the easiest thing you can do. Because if you constantly make the wrong choices, you will collapse. You're using your expertise to educate people on certain topics and to improve their knowledge. Now, we are using our knowledge to help you choose the best email marketing software that will help you to reach the right audience with your content.
Since almost everyone uses email, it's important to consider this and its benefits. More than half of the business owners employ this technique. It's a matter of time before you to start something new and see how quickly things can change how you want.