Drones, also known as unmanned aerial vehicles (UAVs), have made their way in the photography and entertainment industry. Widely used in movies, sports, documentaries, and ad films, drones allow photographers and filmmakers to capture shots that were previously impossible or too costly to achieve.
With camera drones, professional photographers can shoot wide shots of remote or hard-to-reach landscapes, follow-along close up views of sports or other action with impressive fly-throughs, fly-bys, and fly-overs, providing a level of camera motion freedom that was so far available only in animation.
By replacing spider cams, camera dollies, cranes and helicopters, drones have drastically reduced production cost, and their versatility, adaptability, and ability to access narrow spaces and flights close to humans and buildings with fewer legal and safety restrictions compared to helicopters make them the perfect device to capture high quality stunning aerial images from different altitudes.
Drones are generally classified based on their purpose, size, design, and area of application. Picking up the best drone depends on its purpose – logistics, surveillance, infotainment, recreational racing, indoor, and outdoor activities. If you want to buy a drone, there are plenty of varieties available in the market. The image quality, gimbal calibration, ability to shoot in low light are some of the most important factors when buying camera drones. In this article, we look at some of the best camera drones for photographers and indoor/outdoor purposes.
1. DJI Mavic 2 Pro and Zoom
Weight: 905g | Dimensions (folded): 214×91×84mm | Dimensions (unfolded): 322×242×84mm | Controller: Yes | Video resolution: 4K HDR 30fps | Camera resolution: 20MP) | Battery life: 31 minutes (3850mAh) | Max Range: 8km / 5mi) | Max Speed: 72kph /44mph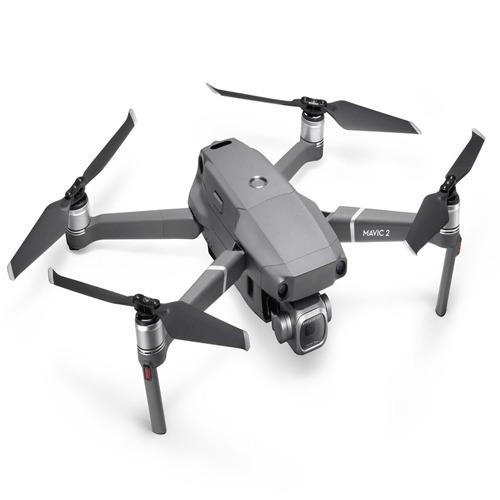 DJI Mavic 2 Pro has cutting edge features like gimbal for stable video footage. Using Hasselblad lenses, it captures high quality 20 MP pictures with great details. Mavic 2 Zoom gives an enhanced dynamic perspective, with a 2X optical zoom lens for better safety and efficiency, i.e., without going close to the subject, be it wildlife photography, an erupting volcano shoot or a forest fire situation. It is very much useful for landscape photography.
DJI Mavic 2 Pro is the best capable folding drone. It is smaller in size, portable that can be easily stored in your backpack with other imaging and video equipment. It comes with low noise propellers that helps for a smoother and quieter flight. The longest flight time is 31 Min, and Max speed is 72 kph. It costs around $1500.
Pros:
High image quality with optical Zoom and low light performance
Quiet and portable
Great Stability in Flight
Cons:
No WiFi Connectivity
High Price
No 60fps for 4K video recording
2. Bolt Drone FPV Racing Drone Carbon Fiber
Drone Size: 8.5 inches (length) x 8.5 inches (width). 0.5 lbs | Motors: 1020 Brushed coreless motors | Battery Capacity: 7.4v 1000mAh | LCD Screen Resolution: 640 x 480 LCD Screen | Battery: 3.7v 500mAh| Refresh Rate: 50 Hz Screen Transmitter/Receiver: 5.8ghz frequency | HD Photo and Video: 1280 x 720 Wide Angle Lens | Video Output: AVI Video Standard: PAL/NTSC | Flight Time: 12 – 15 minutes | Top Speed: Approximately 30 mph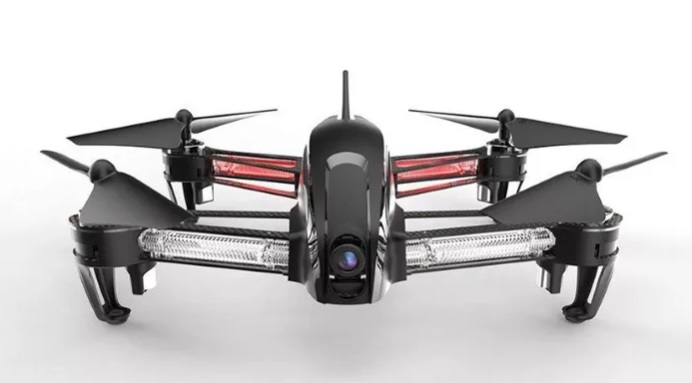 It is a drone packed with beginner-friendly features and high-powered performance. A single battery charge can give you a flight time of approximately 14 minutes. Though it is an entry-level racing quadcopter for beginners with a top flying speed of 30 miles per hour, it is an excellent choice for amateur photography as well. It is crafted with a carbon fiber frame that ensures a lightweight and incredibly responsive receiver that provides reliability and top-notch performance. Bolt can be controlled in three ways: using the screen controller, using digital head tracking, or standard remote controller. It also enables a seamless transition from FPV to goggles to experience virtual reality flying.
Pros
Three ways to pilot the drone from the screen controller to FPV mode to the remote controller.
Durable and lightweight Carbon Fiber Frame
Integrated 720P HD camera that will sync with the screen and broadcast a live HD video
Built-in 5.8GHz receiver that ensures smooth and responsive controls.
Great battery life to give 14 minutes flight time per charge.
Maximum flying speed of 30 mp
Con:
Charging battery takes a long time.
3. Yuneec Q500 4K Typhoon
Weight: 1700g | Dimensions (unfolded): 420×420×210mm | Controller: Yes | Video resolution: 4K HDR 30fps | Camera resolution: 12MP | Battery life: 31 minutes (5400mAh)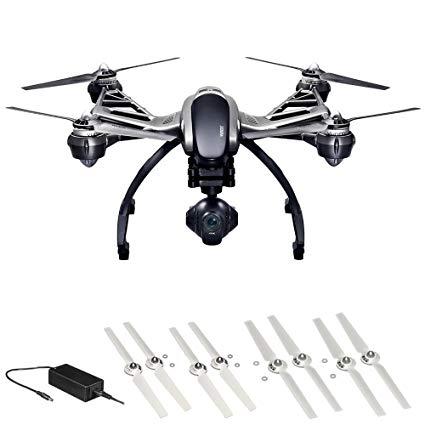 Yuneec Q500 4K Typhoon, the Ready -to – Fly Drone, is one of the best choices for surveillance drones. It comes with a CGO3 camera and costs around $600.
Its design comprises of radio controller that has built-in touch screen features where we can adjust the video quality and exposure.
The 3-axis stabilized CG30 12MP 4K precision gimbal camera allows us to shoot perfect videos with the highest video quality of 120fps. Its maximum flight altitude is 122 meters, and flight time is 25 minutes.
Pros:
4K video recording ability
Remote control with integrated LCD
Very quiet during flight
Cons:
Bulky
Battery Charger
Slow Camera Gimbal Adjustment
4. Altair AA108 Kids Drone
Dimensions: 183mm X 198mm X 43mm | Weight: 85 grams | Flight Range: 300 feet | FPV range: 120-150 feet | Flying time: 8-10 minutes | Camera: 720p camera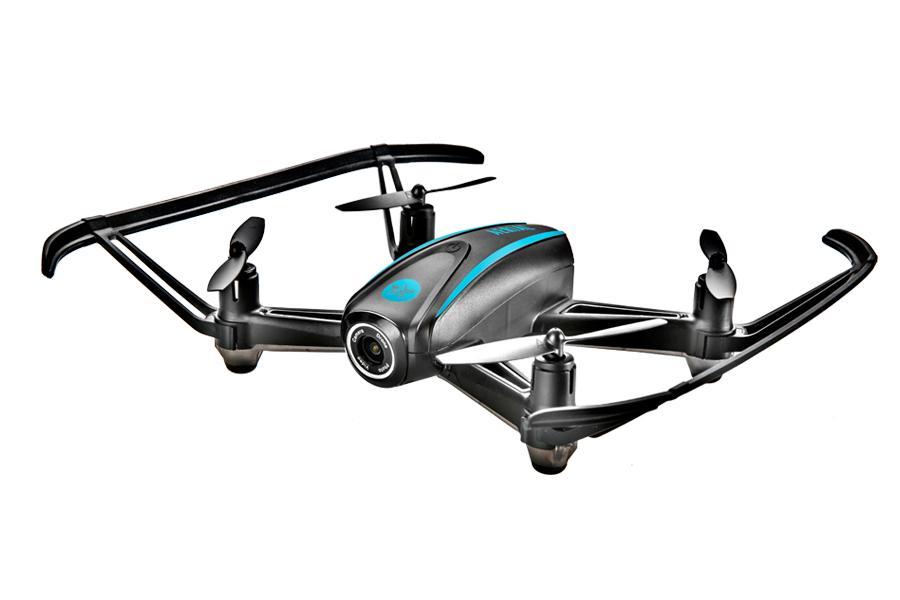 When choosing a Drone for kids, safety is a critical perspective. Altair AA108 has two alarms integrated into the control unit. One alarm alert when drone's out of range and other for low battery indication. Another feature Emergency Landing button helps the drone to land gently if you start losing control over it. It has three modes of speed level control, 20 minutes of flight time, and affordable.
Pros:
Easy to fly, beginner-friendly.
Good camera
FPV capability.
It comes with several safety features –Two Alarms, Emergency Landing Button.
Affordable
Cons:
Limited range, speed, and flying time.
Cannot fly in strong winds.
5. Parrot Mambo FPV
Dimensions: 5.2×5.2×1.6 inches | Weight: 73g | Flight Time: Up to 10 Min | Control Range: 60 m | Camera Resolution: 720p | Battery: 660 mAh
Choosing for indoors or outdoors, Parrot Mambo FPV is great fun to fly comes along with cockpit glasses and fly pad for immersive 3D experience and accurate piloting. It can easily be controlled with a smartphone and tablets. A tiny, handy that fits in our palm, this is only a mini drone that offers live video stream sharing on Facebook and YouTube. It's flight time is about 10 min costs around $200.
Pros:
Interchangeable Parts
Durable
Easy to use with intuitive controls
Cons:
Video lag
Poor battery durability
6. Force1 Red Heron
Flight Time: 15 minutes | Range: 200 feet | Camera: 720p HD | Batteries: Two rechargeable 7.4V 1000mAh LI-PO batteries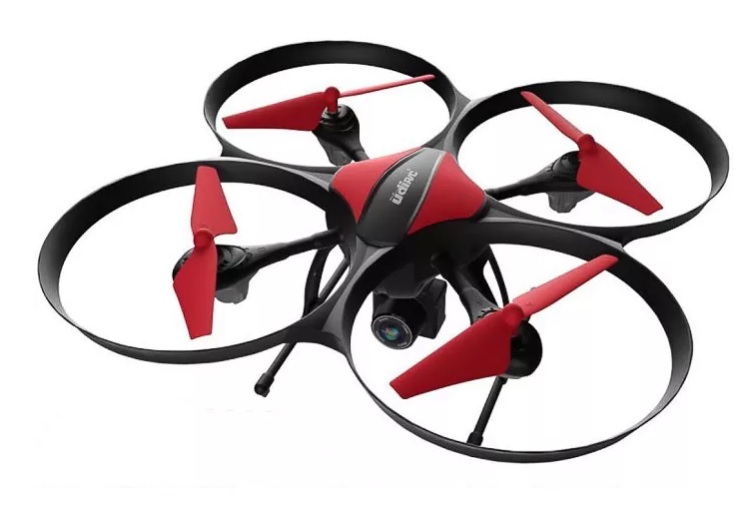 The Force1 Red Heron is an excellent RC quadcopter drone with an impressive 15 minute flight time and a 120° wide-angle 720p HD Camera. It has cool features like altitude hold, one key take-off, and landing, and headless mode. It has a height hold function that helps the drone to keep steady in one place.
Pros:
Easy to take off and land
360-degree flip and altitude hold
Extra battery and motors
Portable and reliable
Great performance
Cons:
Not stable in strong wind
Slow speed
7. DJI Spark
Weight: 300g | Dimensions (folded): 143×143×55mm | Controller: Optional | Video resolution: 1080p 30fps | Camera resolution: 12MP | Battery life: 16 minutes (mAh) | Max Range: 100m | Max Range with controller: 2km / 1.2mi | Max Speed: 50kph / 31mph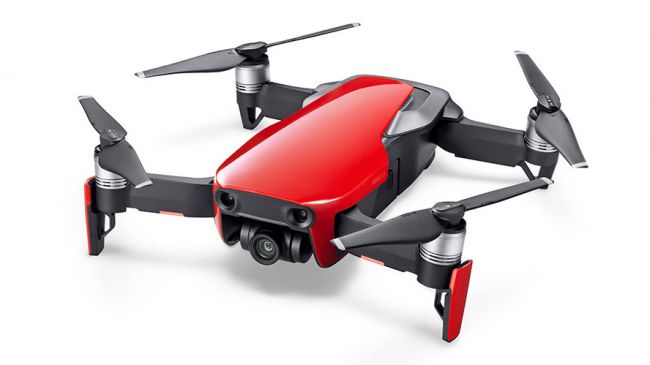 The Spark is one of the best HD video shooting drones you can control with hand gestures. Featuring 2-Axis stabilized gimbal camera (12MP still photos, 1080P HD video), it can be easily controlled using your smartphone. It's affordable, lightweight, and has up to 1. 2-mile control range control. The features include flight autonomy with obstacle detection, subject tracking, GPS, stabilization, and a top speed of 31 mph in sport mode.
Pros:
Portability
Gesture controls
Quickshot modes
Good Positioning Systems
Obstacle Avoidance
Multiple Control Options
Intelligent Flight Modes
Obstacle Detection Systems
Affordable
Con:
Short Flight Time
Low Wind Resistance
Wi-Fi keeps the range very limited
No controller
8. Ryze Tello
Weight: 80g | Drone Dimensions: 98x 92.5 x 41 mm | Camera: 5MP | Video resolution: 720p| Battery: 1100mAh | Playing time: 13 mins| Max Range: 100m | Max Speed: 29kph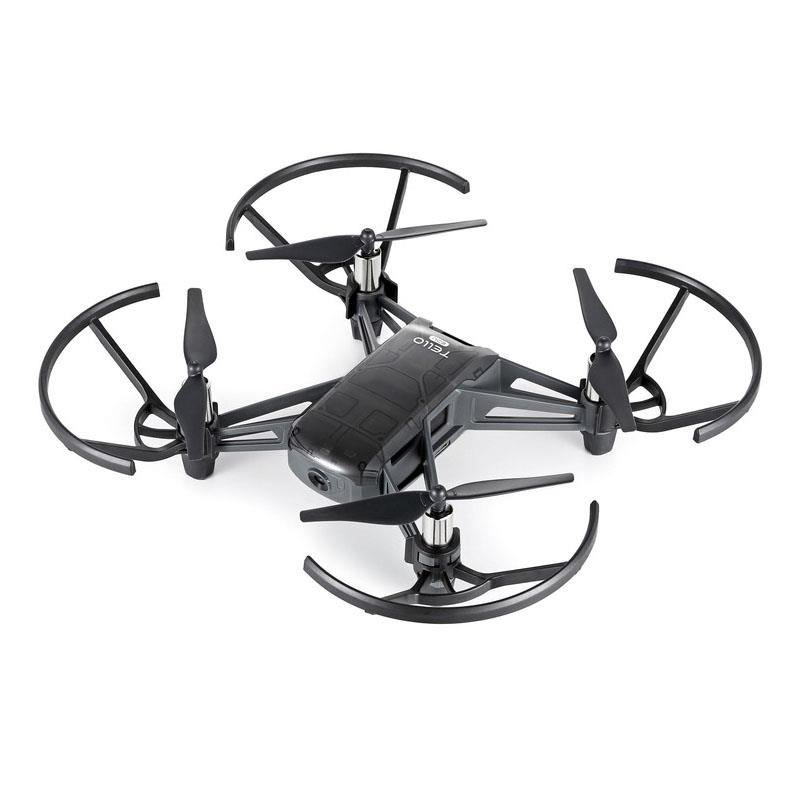 Ryze Tello is a small, lightweight drone developed by Ryze technology in collaboration with DJI. This affordable quadcopter has a variety of software features and positioning sensors. As there is no card slot, it needs a smartphone or tablet to transfer for photos and video storage. It costs around $100.
Pros:
Compact Size
Easy to fly
A variety of flight modes
Cons:
Poor Video Quality
Camera tilt is not possible
Poor performance in winds