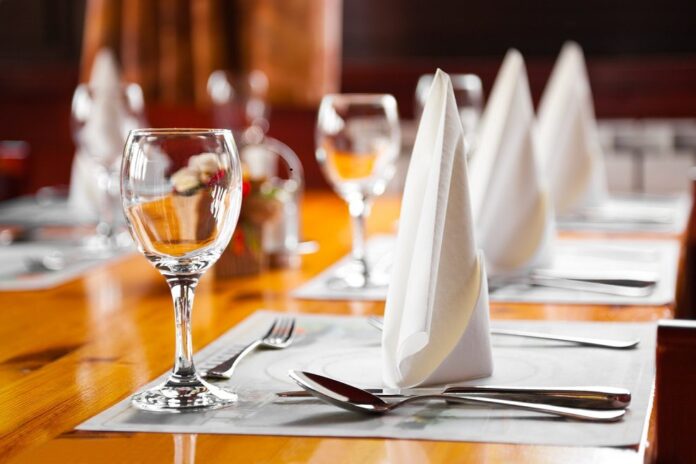 The food service industry is not an exception to how digital disruption has affected nearly every sector, from financial services to healthcare. To stay competitive and grow their customer base, businesses must concentrate on experimenting with fresh, creative ideas.
The days of waiting in line to place an order over the phone or in a restaurant are long gone. The industry now operates differently thanks to the power of artificial intelligence (AI) and machine learning (ML) tools, which study and imitate human behavior by gathering and analyzing massive amounts of data.
The food industry must meet and exceed expectations when it comes to customer service because customer retention and loyalty are at the core of any service-based business. The ultimate objective of providing impeccable service can be achieved by doing anything from managing marketing campaigns, their website, and online and offline services. This post will discuss AI's potential uses in the food service industry.
Self-Service Kiosks or Tablets
You've probably recently been to a restaurant where ordering was done via self-service kiosks or tablets on the table. These can shorten wait times, make customers feel more at ease with personalized orders, and make it simple for diners to view nutrition data for their dietary requirements. Although this technology is impressive, adding more AI can make it more functional. For instance, facial recognition technology can recall your previous order history and offer customized recommendations for your upcoming purchase. This technology is employed by BurgerFi, a South Florida-based restaurant chain. Although commercial food service uses of this type of AI are more common, organizational settings may eventually adopt it. For instance, facial recognition technology could be used in long-term care facilities or hospitals to quickly reveal dietary preference history when a patient is admitted.
Staff Management
Many likely remember when staff scheduling was done by hand and pinned to a corkboard. Today's digital software makes it much simpler to manage staff schedules. As AI technology improves, you'll notice even more functionality in this kind of software. To predict when you might need more staff on hand and modify employee schedules accordingly, AI can monitor busyness throughout days, months, and years and begin to pick up on trends. You can devote more time to strategic management and original problem-solving by spending less time on administrative tasks related to staff management.
Food Preparation
Following standardized recipes is crucial for inventory control and dietary requirements in organizational food service. AI might make it possible to prepare standardized recipes more quickly and accurately. Kitchen staff might be able to quickly access any recipe by integrating a database of recipes into a voice-powered platform (like Alexa). Additionally, AI could instruct staff on such preparation instructions and quickly adjust recipes for different yields.
Menu Planning
Since the 1960s, researchers have worked to computerize menu planning. Still, it has proven to be quite challenging due to the complex factors involved, including dietary requirements, appropriate food pairings, preferences, etc. But in the future, new advances in artificial intelligence might make this a reality. For instance, a menu tool might employ AI with incremental learning technology, initially under the direction of a CDM or CFPP. The CFPP's decisions can incorporate code-based reasoning into its menu design, relying less on human interaction to create future menus as the computer "learns" about the decision-making processes via a CDM.
Dietary Screening and Nutrition Care
Recent alliances between technology and healthcare companies show a desire to use artificial intelligence in patient care, including nutrition. For instance, Mayo Clinic collaborated with two tech start-ups in 2021, intending to develop and market artificial intelligence tools for the healthcare sector. Though AI is still in its infancy, it may one day be used to forecast nutrition risk levels or support nutrition care management. For instance, several current studies have examined meals before and after consumption using image-based artificial intelligence. The use of this technology could help identify patients who are at risk for malnutrition by estimating nutrient intake.
Robot Food Production
Yes, the scenario sounds like it belongs in a science fiction book, but in some establishments, robots are producing food. For instance, Chowbotics' Sally, a robot that makes salads, made her debut in 2017. Along with making salads, Sally also uses a cloud-based portal to track ingredient usage data, helping you better manage inventory and cut down on food waste. Like a salad vending machine, this robotic system can be installed anywhere in your building and can even integrate with employee badges for speedy payment. Flippy, a robot created by Miso Robotics, is another illustration. This AI-powered frying assistant automates the production of any fried food, gradually lowering labor costs. It may also offer information on how products and oil are used.
Inventory Management
Inventory management will almost certainly benefit from AI technology in the future. Systems could be created, for instance, to examine room service orders and compare them to the inventory levels that are currently being computer tracked. AI can decide whether to add a low-stock item to an order list or even order it directly from your vendors if it is discovered. Trash cans with AI capabilities are now being introduced to the market, perhaps even more innovative. These bins take pictures of the food thrown out and use a computer algorithm to determine the cost. Future decisions regarding inventory management may be improved as a result of this for an organization. One such product, the Winnow Vision, claims to be able to reduce food costs by 2–8% annually.
Customer Service Chatbots
Customers may be able to chat with a customer service bot that uses AI to help answer questions when they visit a website—most frequently a restaurant, but possible for any consumer-facing site. For instance, a family member could visit a long-term care facility website and ask an AI-powered chatbot, "What is the menu for this month?" The AI bot would then generate a link or file containing that month's menu. Due to the AI chatbot's ability to respond to queries and provide information without the assistance of a customer service agent, this can increase efficiency for both the business and its clients.
Food Safety Compliance
To lower the risk of contracting a foodborne illness, businesses must implement appropriate food safety protocols. This is another area where AI may be useful. For instance, an AI tool called KanKan has been used in China to ascertain whether food service employees are donning the required masks and hats. The system uses video monitoring with the object and facial recognition to identify those breaking the rules throughout their shift. Fish fraud is an intriguing application of AI in food safety. Tellspec creates a portable sensor that can be used on fish to identify nutritional value and instances of fraud (such as buying seabass but being sold tilapia). At the kitchen level, this is less useful, but vendors could use it to guarantee ethical sourcing.