For decades, the construction sector has been sidelined in technology and automation despite the adoption of artificial intelligence and robotics in many areas of the workforce.
This is not to mention that experts suggest that introducing robots in the worksite could help to reduce cost and improve efficiency in the long run.
Is it because it's been challenging to automate the construction and home improvement?
Well, you could guess the answer to this question.
The reality is that there is room for robots in the construction sector.
Fortunately, the Vienna, Austrian-based startup Prinstones has developed a handy robot- Baubot that's thought to supplement human construction workers on site.
The construction bot will help transport heavy loads, lay bricks, and perform other tasks reserved for folks in hardhats and steel-toed boots.
The company also develops two other bots that include a small one on treads with a 40-inch arm and a heavier one with an 82-inch arm.
The arm tips can be swapped out to perform tasks like cutting, sanding, drilling, or lifting heavy blocks using suction technology.
The two bots can carry a wide range of materials.
Even though Baubot is still in the pre-production stage, it has already demonstrated its ability to revolutionize the construction sector.
We'll talk about the construction bot in a moment.
But before that, let's learn a few things:
How construction robots automate the industry
One of the sectors that require a large amount of labor is construction.
Unfortunately, this sector has suffered a labor shortage for many years, and currently, due to the pandemic and social distancing directives, the sector has faced an even bigger labor shortage.
Fortunately, technology advancements have seen construction robots being introduced in the worksite to simplify processes while improving efficiency.
Understanding construction robots?
Robots are used as autonomous construction assistants.
Well, there are still fears that robots could replace humans in the job market soon, but the reality is that these machines will improve efficiency and minimize costs in the long run.
Granted, four types of assorted autonomous machines can supplement human labor in construction: Drones, Humanoid Laborers, Industrial robots, and Autonomous Construction Vehicles.
Let's take a look at what role each machine plays in the worksite:
1. Drones
Drones have been massively adopted in the construction sector, and there are various reasons for that:
These small electronic machines are versatile and are used to improve security in the worksite.
Since they can be controlled remotely with aerial functionalities, they can help to provide constant updates on the progress of a project.
Some of the tasks improved by construction drones include:
Security
A theft in the construction sector can cost somewhere between $300 million and $1 billion per year. Unfortunately, even though humans can provide security, it's not as effective as drones.
A single drone operator can fly as many drones as possible in the air to keep construction sites monitors 24/7/365.
Besides, drones can monitor even the hard-to-reach areas in the worksite.
3D mapping
Drone mapping is becoming popular these days, thanks to the introduction of construction and surveillance drones.
Construction experts can use a drone to get a comprehensive aerial map of the construction site in a 3D model.
Contractors can use the map to make accurate budget estimates, thus saving construction money.
2. Humanoid laborers
As stated above, The construction sector is currently facing a labor shortage.
The humanoid laborer is a fully autonomous robot with human-like abilities.
This is where the HRP-5P (still in the prototype phase), a humanoid robot that performs feats similar to humans, comes in. the robot is developed by Japan's Advanced Industrial Science and Technology and uses both environment detection and object recognition abilities to perform a wide range of tasks.
3. Autonomous construction vehicles
Adoption of self-sufficient construction machines and equipment is already ongoing. Currently, Built Robotics is upgrading their heavy autonomous equipment, including excavators, dozers, etc.
This is meant to improve safety in the work site by decreasing human error.
The company has also developed the Self-sufficient Track Loader that comes with Light Detection and Ranging sensors and improved GPS that lets the machine operate devoid of human involvement.
This self-driving vehicle will help in excavating at small construction sites.
Dozers can help with leveling of soil. This can be done by a self-sufficient dozer developed by Built Robotics that operates without human involvement.
Built Robotics' excavator can help with foundation excavation, truck loading tasks, etc.
The self-sufficient function of these machines makes it easy to operate even for less experienced construction workers.
4. Industrial robots
Industrial robots are also increasingly adopted in the construction sector to help in the following areas:
3D Printing Using
Cartesian robots, also known as gantry robots, are used for various tasks, including pick and carry loading.
Currently, 3D printing is becoming popular in the construction sector as it helps design a variety of products.
3D printing is quick, efficient, and affordable and will soon phase out traditional home building.
Manufacturing
Articulated robots have also been adopted in manufacturing, specifically in assembly and welding.
Besides, their versatility makes them suitable for use in space construction.
Collaborative robots
Collaborative robots are robots that supplement human labor. They help to ease the burden of humans in the worksite. Undeniably, construction robots are shaping the industry. They are helping to improve efficiency and adapt to the ever-changing world.
Enhancements in construction technology are helping to improve safety in construction. Enter Baubot.
About Baubot
Baubot is designed with the capacity to transport heavy loads, lay bricks, as well as sheetrock. In addition, the mobile robotic system can help to 3D print cement for building purposes.
This isn't the only task that the construction robot can perform.
It can also handle observation, screw driving, milling, climbing stairs, plasma cutting, and more.
Running speed
While running on tracks at a speed of up to 3.2 km/h, the robot can be controlled remotely by a smartphone, pre-programmed instructions, or manual mode.
What's more, the robot has a possible payload of 500 kg and has an arm with a positioning accuracy of below 1 mm.
Currently, the robot can work up to 8 hours, depending on the type of job.
Users can switch out the digits at the end of each arm based on the task they need the robot to perform.
For instance, the arm tip can cut, drill, and sand.
Standard gripper
Prinstones Baubot comes with a standard gripper that holds objects in place during bolting or welding. The worker can also attach the welding tool, and the robot will do the welding.
During milling and drilling, the worker can fit the rotary kit on the robot and let it do the work.
The greatest news is that the robot comes with toolkits with intuitive features and pre-set applications- you can set it to drill holes with specific spacing.
The robot has a laser marketing tool that ensures your cuts are straight and in the right spot.
As stated earlier, Baubot has a payload of 500kg. That means it can transport wood, tools, mortar, and bricks around short distances.
After delivering bricks, Baubot will lay them. Besides, the robot will sand and paint the walls.
You also don't need to worry about security because the robot comes with integrated cameras and lights that offer security patrol even when the construction crew goes home.
The 3D printer enables the robot to print structures of unlimited length and width – the robot is a bit restricted in height, though.
Undoubtedly, the Baubot will replace human labor at potentially hazardous worksites. The robot will also upgrade the building process like never before.
About Author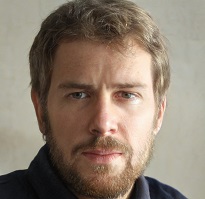 Leon Collier is a technology consultant who has interests in the construction sector. He currently consults for Best Essays, one of the popular companies that offer research paper writing services and essay help to students in technology, business, etc. Leon is also the author of paper writing service reviews. Feel free to follow him on Twitter LeonCollier12