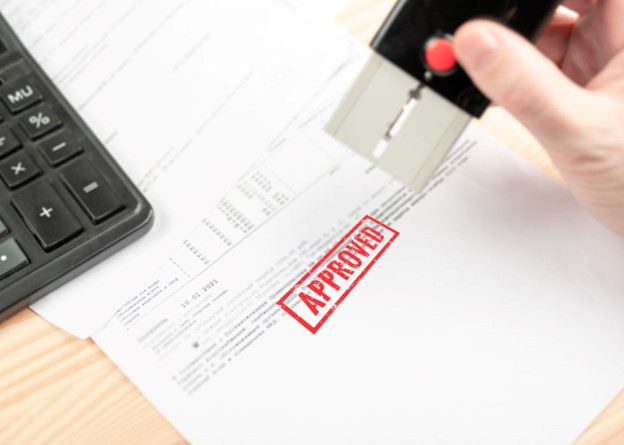 Using technology in procurement can help companies save money, improve productivity and increase customer satisfaction.
These benefits can be achieved in various ways. Some of these methods include analyzing data, implementing self-service procurement platforms, and identifying shortages and bottlenecks.
Analyzing Data
Increasingly, procurement organizations are relying on analytics to gain a competitive advantage. By properly analyzing their procurement data, organizations can gain valuable insights that allow them to optimize their operations and reduce risks.
While analytics can help organizations make strategic decisions, it can also help them identify areas where they can improve their supply relationships.
These areas can include payment accuracy, payment terms, and supplier relationships. A properly analyzed data set can also provide a baseline for future growth.
A well-organized data set can also make accurate predictions about future prices and other key variables. The data can also be used to compare prices across different suppliers. Similarly, predictive analytics can help organizations identify future trends in purchasing and supply.
These accurate forecasts can help organizations cut costs this way. In addition, accurate forecasting can help organizations improve inventory optimization.
Analytics can also help organizations make effective contract negotiation decisions. Companies can make accurate predictions about their costs by comparing prices across different products.
Companies with long-term contracts need to ensure they are not missing out on potential savings. Organizations also need to make sure they have a comprehensive understanding of their procurement processes. These processes can vary by business.
While analyzing data in procurement may seem complex and difficult, there are solutions available that can help organizations get started.
Organizations with low transparency requirements can begin with a simple one-time analysis in Excel. However, if your organization requires accurate, timely data, it's best to consider an analytics solution that can provide data transparency down to the transaction level.
Whether you're using Excel or a cloud-based analytics solution, there are ways to get started and begin to understand your data.
Identifying Shortages or Bottlenecks
Identifying shortages or bottlenecks with new technology in procurement can be the best way to improve productivity, lower costs, and ensure a smooth flow of high-quality goods and services.
The key is to be responsive to your customer's needs, and a comprehensive assessment of your data can help you avoid making mistakes.
The supply chain and procurement are crucial components of a business's operation. The two groups work together to ensure the smooth flow of goods and services and minimize disruptions.
What Is Supply Chain
The supply chain comprises various stakeholders, including suppliers, vendors, and internal business units. Each of these groups needs to be properly coordinated to ensure they work in sync with the other. This is important for long-term success.
What Is Procurement
The procurement team is responsible for conducting research to identify suppliers. They may also need feedback from various business groups to determine which suppliers best suit their needs.
Selecting Providers and Suppliers
When selecting a provider, the most important consideration is value for money. This may seem cliche, but in today's competitive marketplace, companies are looking for the best service at the best price.
A competitive supplier should offer various quality products and services and be willing to work with the organization to ensure that it's getting the most out of its procurement process.
How New Technologies Help
New technologies such as handheld mobile devices, accounting automation, and real-time transportation monitoring can help managers quickly identify operational anomalies. In turn, they can use the data to improve processes.
They can also be used to analyze areas of improvement and target specific areas of focus.
The procurement industry has been working for decades to find the best ways to improve efficiency. The most effective way to do this is to create an automated system that's faster and more reliable than a manual system. Using an automation-empowered software tool, like https://www.coupa.com/products/procurement/purchase-requisition, all stakeholders have real-time access to all of the data they require.
The Revolution of Procurement
Using new technologies in procurement has many advantages. It helps reduce cost, improves efficiency, and improves visibility.
Using technology can also help companies increase productivity.
New technology has the potential to revolutionize procurement. It offers cross-functional teams the opportunity to co-develop solutions. It also helps teams share data more efficiently, reducing the time required to collect and analyze data.
Digitalization of the procurement process allows for the automation of several workflows. It also reduces the risk of data errors. It provides greater visibility of the procurement process, which helps companies to react quickly.
Automation of the procurement process can also save time and resources. Robotic process automation (RPA) bots are software programs that automate the repetitive tasks required in procurement.
They can trigger purchase transactions, track inventory levels, and scan contracts for gaps in compliance. This can free up small procurement teams for more urgent tasks.
New technologies like artificial intelligence (AI), machine learning, and blockchain can improve procurement. They can also speed up problem-solving and improve relationships with suppliers and customers.
Using these technologies in procurement can help companies achieve world-class competitiveness.
Using new technology in procurement can also help companies improve their overall supply chain resilience. Companies can leverage both local and distant supply chains to create financial efficiency. These supply chains are more robust and resilient.
Using new technology in procurement can help organizations ensure a clear understanding of their contracts and vendor SLAs.
It can also help companies to conduct audits effectively. These audits ensure that the budget is spent appropriately. These audits can be conducted using digital technology, which provides greater transparency.
Guaranteed Supply
Using the right technology in procurement can help your business find the most cost effective and reliable supplier.
The process begins by determining your needs. Aside from the cost, you want to ensure you get the highest quality goods. Once you have a list of suppliers, your procurement department will begin the contracting process.
The goal is to assess the vendors' strengths and weaknesses and choose the best for your business.
Your procurement department will also perform quality assurance checks on the products and services. The process includes evaluating key elements like provider availability, supplier compliance, and time to fulfill an order.
The Stages of the Procurement Process
The procurement process involves many stages, including identifying the need for the item, establishing specifications, evaluating the proposal, negotiating with the vendor, and issuing a purchase order.
Each stage is important, but determining which provider is the best value for your business is the most important.
The procurement process also includes a variety of human touchpoints. It involves all stakeholders, including the purchasing team, the finance department, and other business groups. This collaboration is crucial to preventing costly mistakes later in the process.
The benefits of using new technology in procurement include greater financial efficiency, faster ramp-up, and greater supply chain resilience. It also allows firms to source products and services that meet their needs while avoiding subpar suppliers.
Aside from cost and efficiency, the process also includes transparency. Information should be disclosed to all parties and kept private when legal.
Self-Service Procurement Platforms
Using self-service procurement platforms is a great way to reduce costs and improve the overall experience for your employees.
These applications are easy to use and allow employees to order and pay for their purchases. The platform also provides full transparency throughout the entire process.
Growing Popularity
Self-service procurement platforms are becoming more popular. These tools can help businesses assess supplier bids based on their value, quality, and performance. Companies can then use this information to negotiate better deals and reduce purchase risks.
The Many Benefits
The benefits of using self-service procurement platforms include improving productivity, cost efficiency, and customer satisfaction. Companies can also use these tools to enhance their supplier relationships. These tools can also help reduce the risk of supply chain fraud.
A vendor self-service portal is integrated online platform suppliers use to submit documents and communicate with customers. These portals make it easier for suppliers to submit their documents and reduce processing time.
Organizations can access these tools through a subscription model. This allows organizations to minimize overhead and improve real-time information sharing. These platforms can also help organizations stay competitive in the marketplace.
These platforms also offer mobile support. Employees can access these tools on their mobile devices to conduct their daily procurement activities. This is particularly beneficial for companies that rely on mobile devices to facilitate business activities.
Self-service procurement platforms provide a single contact point that understands each step's importance. They also simplify the process by ensuring that purchases are made on time. This increases customer satisfaction and encourages long-term loyalty.
Conclusion
The new tech in procurement processes can be extremely beneficial to businesses. It can help streamline the process and make it more efficient. In addition, it can help businesses save money by reducing waste and improving communication.
By implementing these new technologies, your business can improve its procurement processes and see a real return on investment.