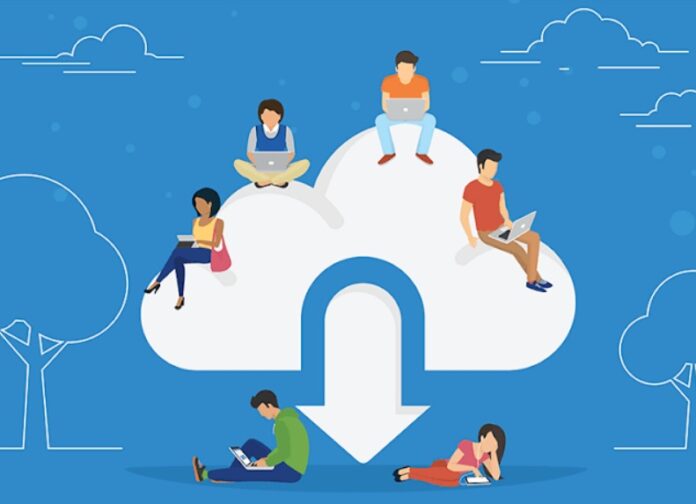 Emerging technologies such as cloud computing, mobile computing, distributed computing, artificial intelligence (AI), IoT, big data, blockchain, and wearable technologies have brought tremendous changes in education globally.
These changes range from the nature of classrooms, quality of content, methodologies to student engagement and evaluation. Among these technologies, cloud technology has caused a significant paradigm shift for many educational institutions to simplify their processes, communication, and storage.
Thanks to the cloud vendors like Yahoo, Amazon, Google, Microsoft, and many others, who provide different categories of services, ranging from Software-as-a-Service (SaaS), Platform-as-a-Service (PaaS), Infrastructure-as-a-Service (IaaS), and Storage-as-a-Service. The cloud minimizes institutional expenditures on software and hardware infrastructures, enabling teachers to upload their class materials and assignments on the cloud server for students to access.
Now, more and more educational institutions are turning to cloud services because they are an extremely effective alternative for providing high-quality resources and services to all participants in the learning process at an affordable price.
Some of the key advantages of the cloud in education are as follows:
1. Robust Backup for Data: An essential function of the cloud is that it automatically stores content, making it impossible to vanquish or drop any valuable material. This means that even if a user's computer crashes, all content and documents will remain saved, safe, and accessible in the cloud. Cloud enhances data recovery, particularly in times of disaster. Educational institutions can quickly recover their outsourced data from the cloud during emergencies or major disasters compare to the traditional file cabinet system. In order words, it lowers the risk of data loss.
2. Storage: The Cloud system grants its users to save any kind of content and data, including applications, music, eBooks, documents, photos, etc. Cloud facilitates flexible storage of data for easy access and connection.
3. Increased Accessibility: Any data can be accessed easily from any device such as mobile, smartphones, a computer that is stored in the cloud. Both students and staff can have access to information or learning materials from any location. The cloud environment is ubiquitous. It eliminates the stress of moving around, looking for means to access data. With their mobile devices, they can use the internet to gain access to cloud resources. It reduces the time for sourcing for educational information, records, or materials.
4. Affordability: Cloud technology reduces the cost of IT infrastructure for educational institutions. They no longer have to bother about the cost of installing and maintaining huge IT infrastructures to manage their data. Cloud offers them the opportunity to outsource their data based on pay-as-you-go service.
5. Personalized Learning: With the aid of cloud computing, students can learn at their convenience. They can easily access a large volume of learning resources to support their learning.
6. Collaboration: At the same time, the cloud permits multiple users to edit and work on a document, it enables easy sharing and transmission of ideas. With this feature, group projects and or collaborative lesson schemes can be optimized for both students and teachers. Cloud computing opens opportunities for partnerships among educators from different regions. They can easily connect people with shared interests, and also share resources and arrange meetings or discussions.
7. Creativity: Students can develop software and applications and run them in PaaS using python programming without much hindrance. This inspires their creative thinking and enhances productivity in education.
8. Resource and Time Conscious: It is no longer essential for teachers to spend time for resource copying or printing lengthy documents or lesson schemes, with content online. Now, students are also capable of accessing assignments, homework, notes, and other components online.
9. Assignments: The cloud allows teachers to post assignments online. Students can access these assignments, complete them, and save them in a folder to be reviewed later. This means no wasting time turning in papers at the beginning of class.
10. Promotion of technology applied to education: Cloud services provide platforms that enhance the integration of technologies in the teaching and learning process. It aids electronic learning, including; distance learning, mobile learning, virtual learning, and tablet learning. Several applications like Microsoft Office 365 are vital tools for mobile learning.
Also, one of the unique features of cloud computing is file sharing. The ability to share files creates prerequisites for building repositories of educational materials, which can be available to all learners. Sharing resources between teachers contribute to the spread and reuse of the learning content.
Despite the many benefits of cloud computing in education, there are serious concerns about security challenges ranging from; eavesdropping, hacking, cracking, malicious attacks, outages, data leakage, and Denial of Service, eavesdropping, spoofing, malware injection, and phishing.
While it is obvious that cloud computing offers a lot of advantages to education, including communication, collaboration, file sharing, storage, and data recovery, these benefits cannot be optimized unless adequate security measures are put in place to counter major security threats such as;
Abuse and nefarious use of cloud computing
Insecure application programming interfaces
Malicious insiders
Shared technology vulnerabilities
Data loss/leakage
Account, service & traffic hijacking
Unknown risk profile
These attacks are often orchestrated by insiders and outsiders and can compromise cloud data's confidentiality and integrity. Notably, most educational institutions are digitalizing their data, which are ultimately moved to the cloud to be managed by a third party. Therefore, there is a need for all stakeholders, particularly the cloud vendors, to continuously upgrade the cloud security system to effectively counter both existing and emerging cloud threats. Now, how do we overcome these cloud security challenges? Here are some of the best security measures for educational institutions to curb the cloud security challenges:
Better access control
Use of digital signature and hashes
Use of intrusion detection mechanisms
Strong encryption
Strong legal framework to sanction hackers
Authentication and authorization
Increased users' awareness of cloud security issues
Data backup in case of disaster
Proper vetting of staff and users to avoid insider attacks.
Physical policing of networks and servers