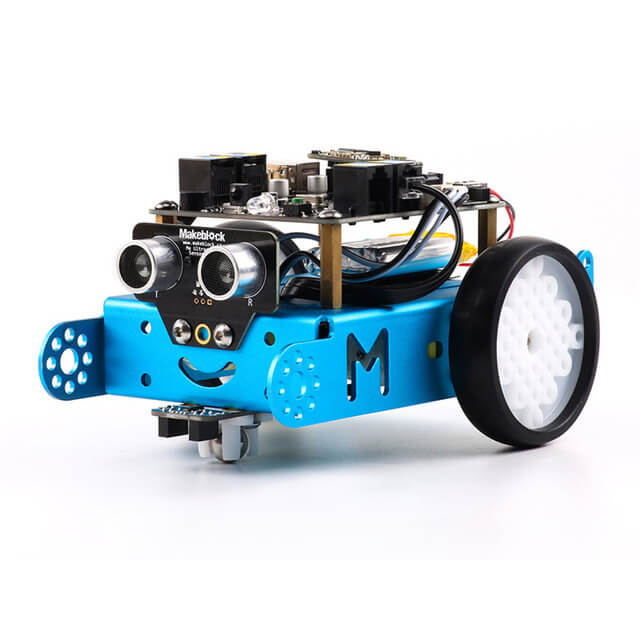 Programmable robot kits are the best way to create motivation in kids and students to learn how to program robots and to become familiar with the full power of computer programming and coding.
Programmable robot kits are fun and best for people, regardless of age, who don't know anything about robots and want to learn everything from scratch.
Studies show that these tools enhance students' creative thinking, concentration, ability to engage and collaborate with others, teamwork, and perseverance, and a never-give-up attitude, which is crucial for any technological or scientific undertaking. Having said that, these tools certainly have a high return on investment to offer.
Below are the best programmable robot kits for kids and adults of all ages.
It's one of the best programmable robot kits out there that can improve your kids' ability to learn programming, electronics, and robotics. A STEAM education robot for beginners, mBot has four expansion ports and can connect to more than 100 kinds of electronic modules.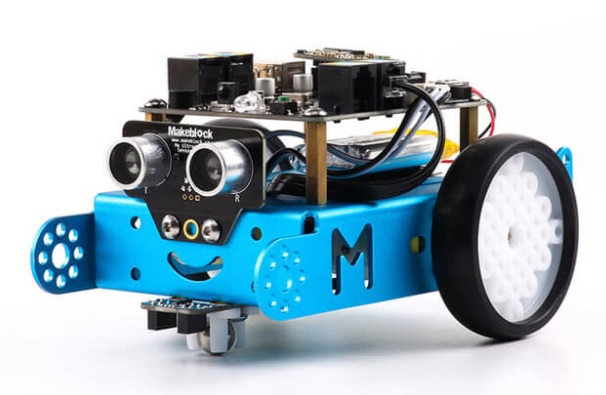 Controlled by wireless Bluetooth/2.4G modules, mBot has preassembled options and step-by-step instructions, making it very convenient to assemble with just a screwdriver. You can use add-on packs and more than 500 parts in the Maker Platform to build a variety of imaginative shapes. mBot helps children use their hands and brains, allowing them to experience the endless fun of creation at the same time.
Thymio 2 is another high-quality robot kit that aims to provide a mobile educational robot at a low price. It is totally open-source, at hardware and software levels. It has a colorful UI design and bright casing that allow children to operate easily and learn programming.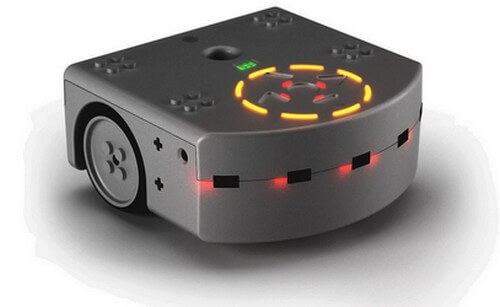 The robot contains sensors like microphone, infrared receiver, temperature, proximity, three-axis accelerometer, ground sensors for line following, actuators such as motors, speakers, LEDs and USB and memory card for connectivity. If you're a Lego user, you'll be extra happy because Thymio is compatible with Legos. You can download so many free educational resources online. The Thymio educational community is very active, and many contributors regularly share their achievements.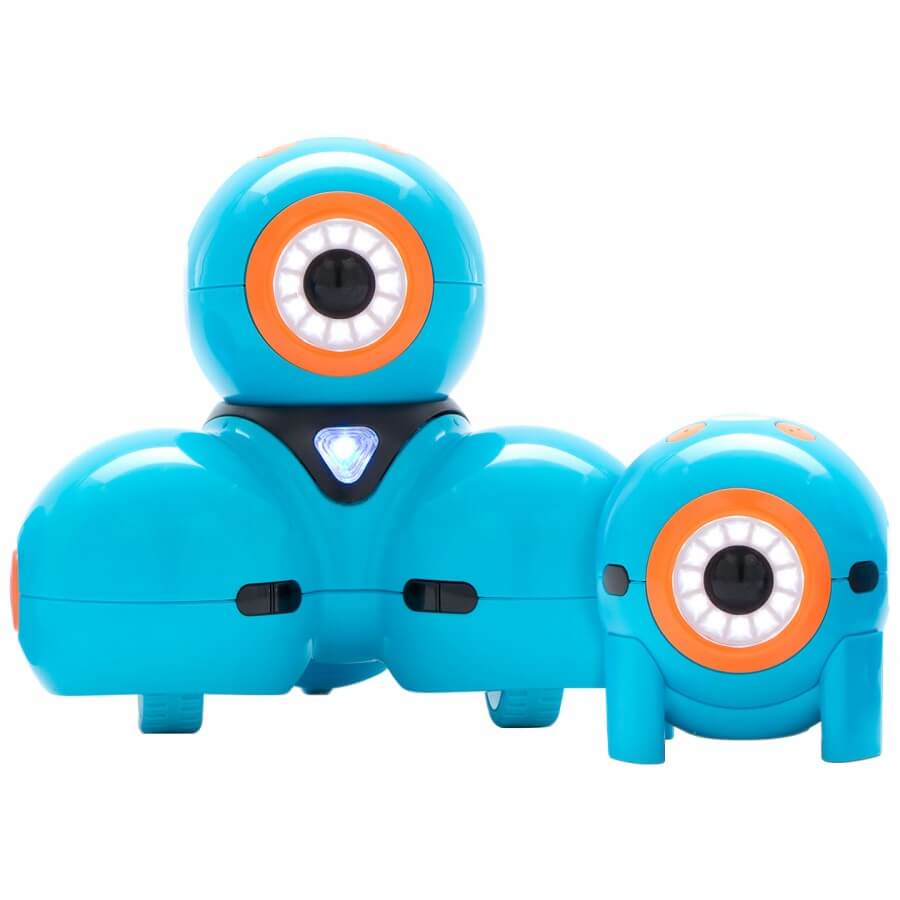 Dash and Dot are a pair of robots designed to teach kids how to code. They are capable of interacting with their surroundings and can detect sounds, objects, and movements. Kids can program them to learn and play games, send messages and solve puzzles! Dash can dance, sing, and respond to voice commands. The features include Bluetooth Smart 4/LE, charging via micro USB, compatible with a wide range of apps, including Go, Wonder, Blockly, Path, and Xylo.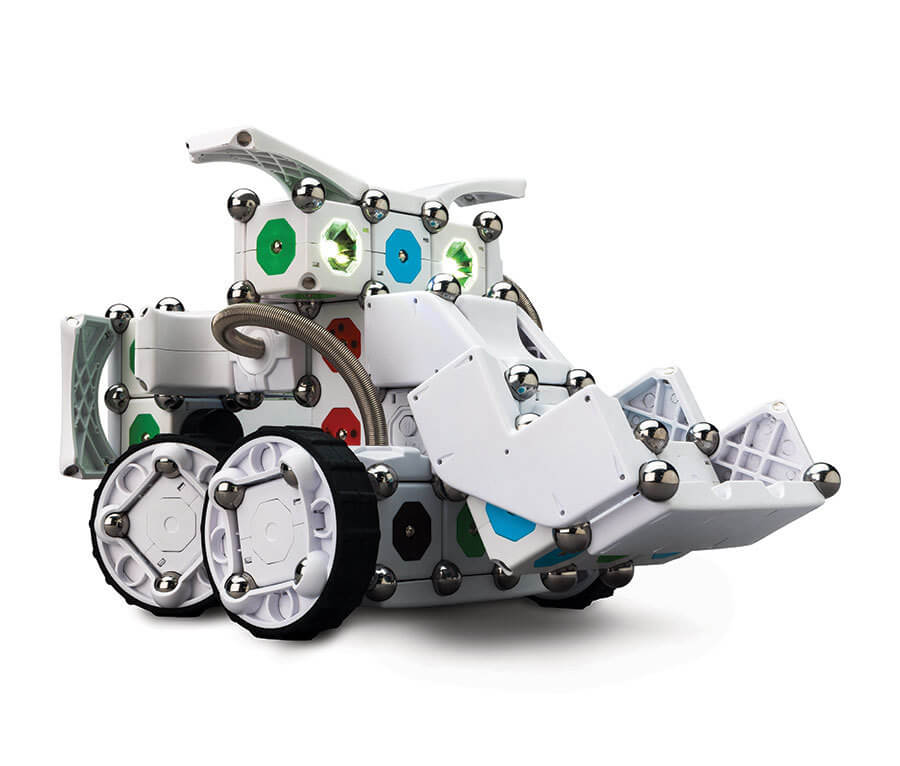 MOSS is the world's most amazing robot construction kit, which turns blocks into robots! Thanks to an intuitive, magnetic construction system and the Zombonitron 1600, building with MOSS is incredibly fun and easy. The kids can combine the 16 robot pieces and 56 steel spheres to create hundreds of robots that respond to proximity or light. You can control them with Bluetooth by pairing with a smartphone or tablet. MOSS has two programming languages to help you learn how to code.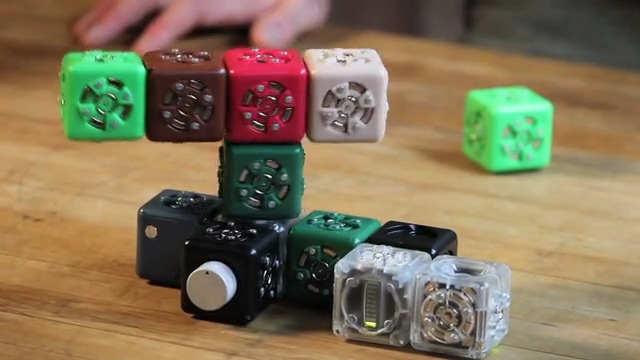 Cubelets are magnetic blocks to inspire kids to become better thinkers and engage in learning by building robots. It is very easy to transform these blocks into an endless variety of robots with no programming and no wires. You just need to snap the robot blocks together, and the magnetic faces will do the rest. Each Cubelet is pre-programmed for a specific function that enables sensing, thinking, or acting. Powered by a single rechargeable Cubelet battery, Cubelet-based robots can drive around on a tabletop, respond to light, sound, and temperature, and have surprisingly lifelike behavior. The kit includes a Bluetooth Hat, which pairs robot creations with mobile devices. You can also find plenty of free educator resources online.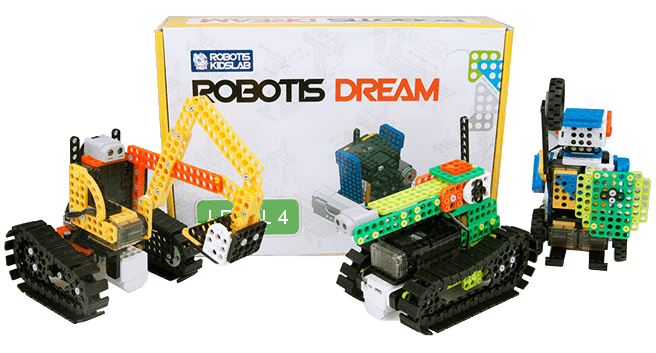 Robotics Dream is a series of robotic kits for learning and teaching the basics of robotics. The kits are available in several levels. Level 1 is an entry-level robotics kit optimized for learning and teaching robotics. Level 2 teaches you the basics of robot movement that includes the usage of sensors, speed, and force, gait, and drive. Level 3 features 12 new models and comes with new parts, such as a servomotor or an infrared sensor, allowing you to build smarter robots! Robotics Dream comes with a USB rechargeable li-ion battery for easy and convenient use and operation.
7. Scribbler 2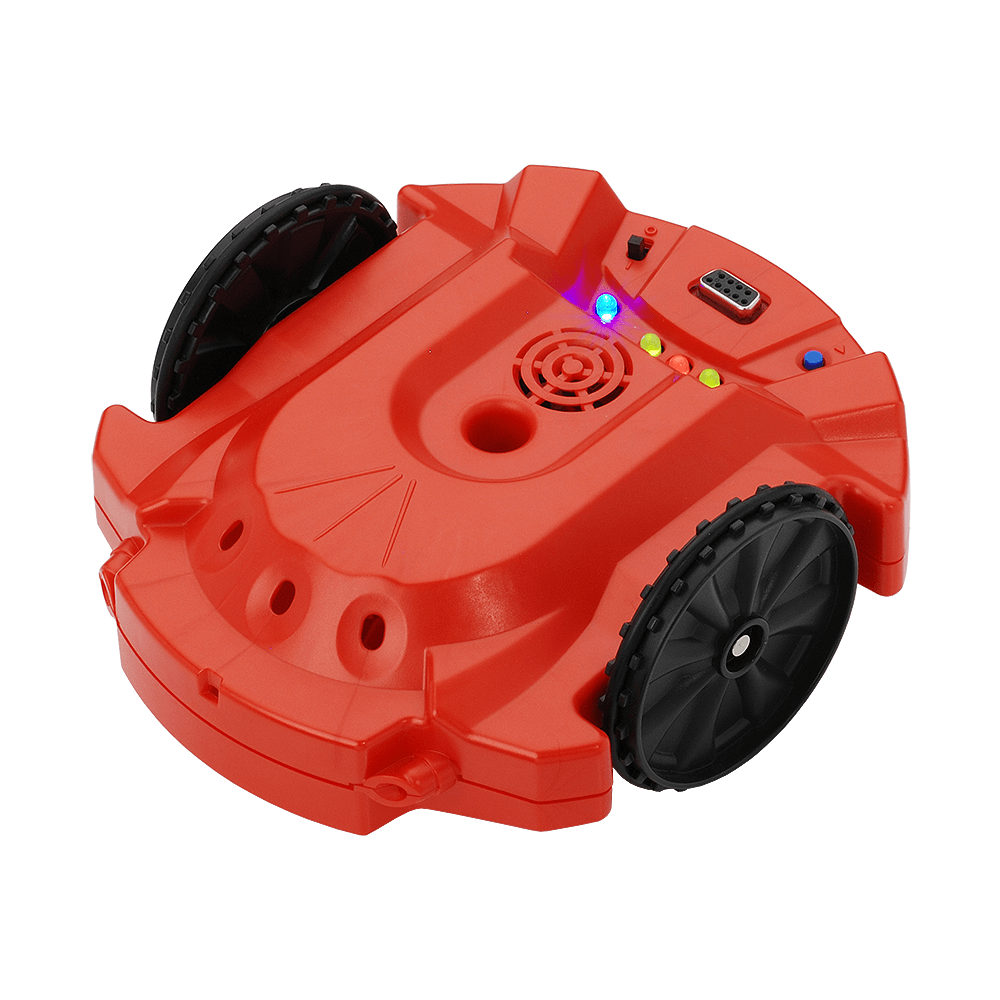 The Scribbler is a low-cost, fully programmable intelligent robot capable of auto navigation and interaction with its environment. The Scribbler has a built-in BASIC Stamp 2 microcontroller brain with three photoresistor light sensors, infrared emitter, and an infrared detector. Additional add-ons such as a Bluetooth emitter/receiver or a wireless card can be purchased and added to give the robot more capabilities through the serial port. The Scribbler can be programmed in Python or through any BASIC Stamp Editor program and a GUI-based interface, provided on Parallax's website.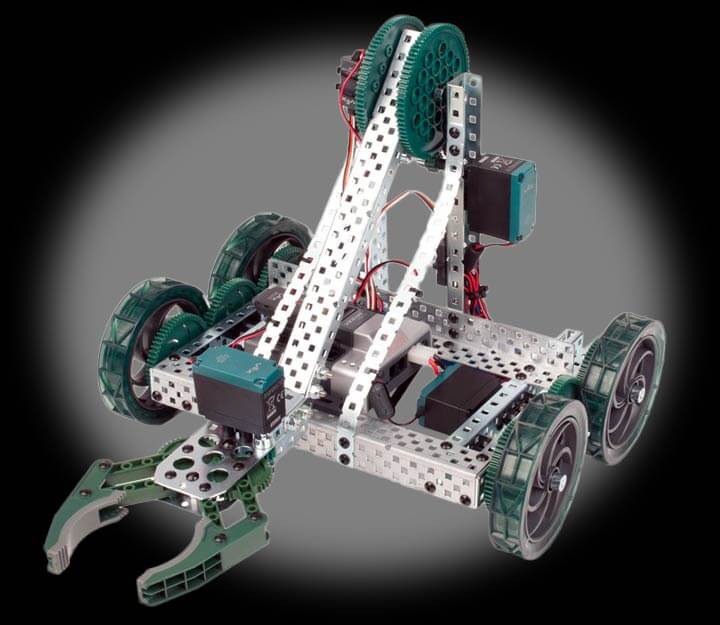 Programming Control Starter Kit comes with everything you need to create a fully functional robot. It allows you to build an autonomous robot using the programmable microcontroller and various sensor types. The kit includes Clawbot Robot Kit (4 motors), VEX ARM® Cortex®-based Microcontroller, Robot Battery NiMH 3000mAh, and Charger, Limit Switch Kit, Bumper Switch Kit Potentiometer (2-pack), Ultrasonic Range Finder and Line Tracker.
9. Bioloid
Bioloid is a flexible educational robot kit perfect for education, hobbies, research, and competition. It is designed to allow the users to construct multiple types of robots ranging from wheeled robots, hexapods, quadrupeds, robot arms, and bipeds. Bioloid is based on "smart serially controlled servos," capable of switching positioning and full continuous rotation. It also gives access to sensory feedback, such as position, speed, temperature, etc.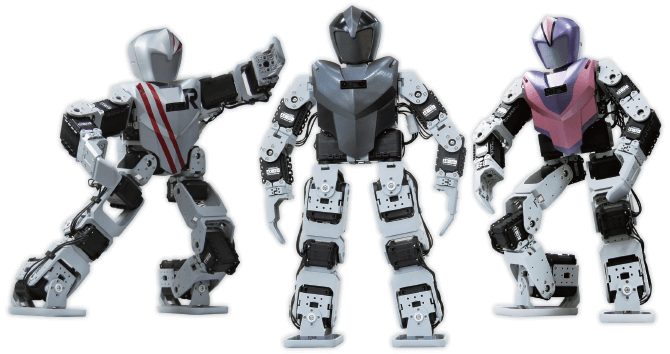 It comes with free GUI-based software that combines the ease-to-use, building-block style programming with the logic and flow of the 'C' programming language. The kit comes with an 11.1v 3S LiPo battery pack, sensors including Gyro, Distance ranger, IR and external IO ports, remote control capability (Zigbee wireless), transparent humanoid skin for customization, C-Style programming & motion teaching with RoboPlus S/W, etc.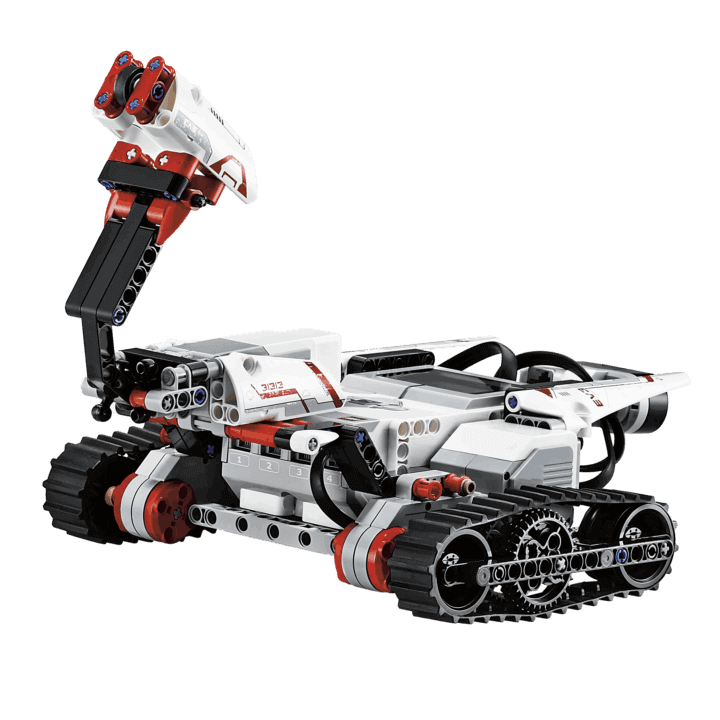 Lego Mindstorms is a programmable robotics kit that lets you build and program five starter robot models: SPIK3R, EV3RSTORM, R3PTAR, GRIPP3R, and TRACK3R. Based on the popular LEGO & LEGO Technic systems, it includes programmable NXT Brick, microcontroller, servo motors, color, touch, and infrared sensors, a rechargeable battery, connecting cables, and full-color building instructions. You can control and command the robot with the enclosed remote control or a free app on your smart device.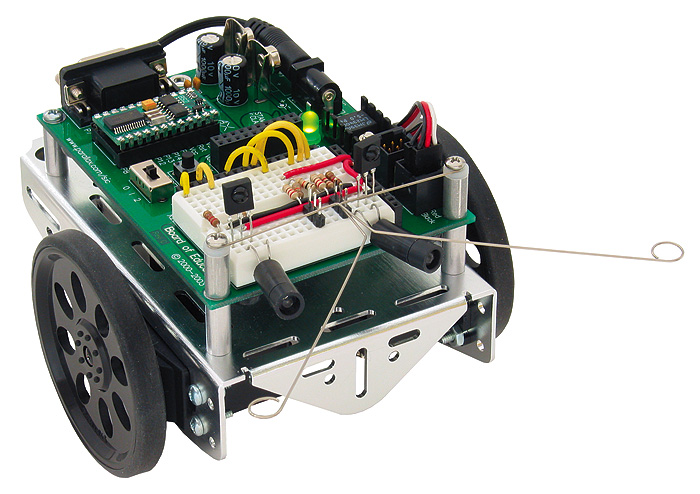 Boe-Bot robot kit consists of a main circuit board and breadboard, a plug-in BASIC Stamp microcontroller, an aluminum chassis and two servo motors to drive the wheels. The robot can be programmed to follow a line, solve a maze, follow light, or communicate with another robot. It can be adjusted to walk on six legs, sense objects, or pick up things. The kit comes with clear, step-by-step instructions and illustrations. It allows 50 robot modifications. Boe-bots are available in various configurations and can be controlled using multiple programming languages.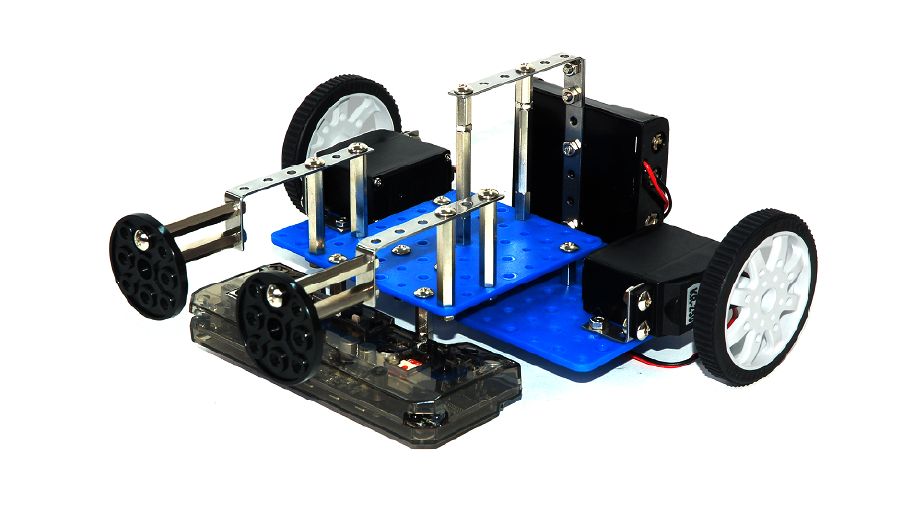 Rokit Smart is an 11-in-1 programmable robotics kit perfect for those who want to start learning code. It comes with DC motors, circuit boards, remote control, frame components, Arduino Microcontroller, two servos, USB cable, programming lessons, and step-by-step tutorials to assemble 11 robots. Rokit Smart is a smart choice for beginners to learn about all robotics aspects, including mechanical design and assembly, electronics, and programming.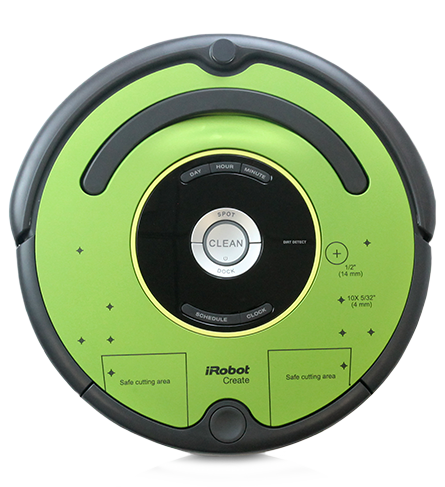 iRobot is a company that makes the popular Roomba vacuum cleaner. They modified Roomba to manufacture affordable, preassembled mobile robot platform Create 2, which helps students grasp the fundamentals of robotics, computer science, and engineering. Designed for educators, developers, and high-school and college-age students, Create 2 comes with a programmable robot with a rechargeable battery, a home base, and communication cable. It is also compatible with Roomba 600 Series accessories, including batteries, remote control, and Virtual Wall.