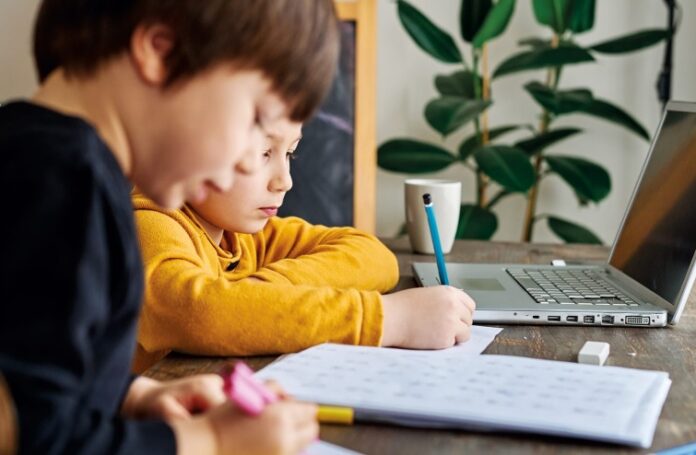 The COVID-19 pandemic has triggered a major global economic crisis, causing a recession in some nations and depression in others. It is currently the worst global financial crisis in history, surpassing the impact of the Great Depression.
The spread of the virus led to the shutdown of schools, colleges, universities, financial markets, corporate offices, businesses, and events, leading to a flight to safety and heightened uncertainty in consumption and investment among consumers, investors, and international trade partners. International travel restrictions severely affected the level of economic activities.
The current economic crises have a severe and adverse impact on education. The lockdown created a terrible effect on students from privileged backgrounds, supported by their parents, and eager and able to learn. The health crisis has also exposed the many inadequacies and inequities in the education systems – from access to the broadband and computers needed for online education to the supportive environments necessary to focus on learning.
Teachers also had to adapt to new online teaching, for which they may not have been trained. The economic downturns also hurt others, from freshers looking for jobs to senior managers as employers can't afford training to upgrade the employee skills. Can we overcome the challenges and the impacts of economic crises on education?
Understandably, it's not easy and would definitely require constant efforts from international leaders, communities, parents, students, freshers, experienced employees, Human Resources managers, and business owners to fully comprehend the situation and overcome the negative impacts.
There're three main features of the economic crises triggered by the COVID-19 pandemic. Here, I'll list their impact in detail.
Unprecedented unemployment
Over 14 million Americans lost their jobs during the ongoing COVID-19 pandemic, says a report by Pew Research. This unemployment figure is the highest in recent American history, to be caused by economic crises.
Nearly 43 million Americans have filed for unemployment benefits with the American government, according to news reports. Women were worst affected by the COVID-19 pandemic and ensuing economic crises. Among these, Hispanic women bore the brunt with over 19.5 percent losing their jobs, followed by 17.5 percent from the black population, 16.7 percent Asian women, and 11.9 percent white women, states the Pew Research report for May 2020.
The same report says, highest unemployment among men by May 2020 was reported by 15.8 percent from the black population, closely trailed by Hispanics at 15.5 percent, Asian men at 13.3 percent, and white by 9.7 percent.
Closure of businesses
At least 30 large and reputed businesses across the USA had to close shop partly or entirely due to the COVID-19 pandemic and economic crises. That's because of two reasons: people's reluctance to spend money and the need to keep shutters down during a health emergency.
Some global brands from America had to file bankruptcy as their businesses floundered and failed due to the COVID-19 impact. This list could get longer as more companies report colossal losses due to the severe economic impact on American and global economies.
Obviously, the closure of stores and businesses are directly related to burgeoning unemployment.
Financial impact on colleges and universities
And even as businesses continue to reel under the COVID-19 onslaught, educational institutions aren't being spared either. Almost every college and university and the school in America stand financially hit by the pandemic.
As credit scores of students and their parents' nosedive due to joblessness, there're few chances they'll ever return to continue their courses again. The closure of international air routes and stricter visa regulations means fewer foreign students will enroll to study in America during this academic year and possibly the next.
While the overall scenario apparently appears quite bleak, there's still some glimmer of hope if we look at various ways and means to overcome the impact of such unprecedented financial crises on education.
Overcoming financial crises on education
As I mention earlier, there're no quick-fix or instant or even simple solutions to overcome the challenges the economic downturn poses to education. But with some ingenuity and extra effort, you can counter or at least buffer your knowledge against the financial crises.
Let now discuss some solutions to these challenges, as mentioned above.
Tech will recover first 
History proves time and again that technology is always the first to recover from any financial crises that impact the world. And considering that technology rules almost every part of our life, the same can be expected this time. For example, a lot of processes that earlier needed humans can now be done with Artificial Intelligence. AI could become a vital resource in overcoming manpower shortage or the need to reduce human labor. The same holds true for Virtual Reality. Physical classrooms could give way to VR classrooms that offer a superior experience to learners.
Find work-from-home jobs
Finding work from home jobs is the first thing I would suggest to any parent and student affected by the financial crises. One of the fallouts of the COVID-19 pandemic, lockdowns, need for social distancing is that companies and small businesses are increasingly shifting their operations online. And quite a few of them are actually looking for qualified teleworkers. If you're an experienced worker without a job, search for any employee to perform tasks online.
Working from home is most important for students. That's because it teaches vital skills and helps overcome the loss of income or at least provides a buffer against any additional expenses. In the absence of regular educational courses at colleges and universities, such income can come handy for a specific reason.
Take online courses
While many colleges and universities have shifted to online classes, you can enroll for a superb vocational course available from e-learning platforms. A part of the income you generate by working from home can be utilized to pay for these courses. In fact, most online courses are relatively inexpensive and easily affordable. You can learn superb skills as a school or even university student, depending upon your choice.
And if the financial crisis is posing a severe challenge and has left you with almost no money, do some of the free online courses that are on offer by some of the most reputed American universities. In fact, quite a few of these courses come with a free certificate, while others offer one for a small fee upon successful completion.
Additionally, e-learning platforms such as Udemy.com also have a very wide selection of free courses for beginners to professionals. Depending upon your age and personal career objectives, enroll in these courses as well. Though free, such courses come from some reputed trainers in their respective industries. Many professionals have uploaded their courses and are offering them free to help people overcome the cash crunch due to financial crises caused by the pandemic.
Home schooling & self education
The closure of schools and institutes of higher learning can negatively impact a person's career and, in the long run, the national and global economy. One of the best ways to overcome this negative effect is by homeschooling. Obviously, it's not an easy task for home school children when you're working from home too. And more so, if you're a single parent. In such cases, you can create a work from the home timetable and set aside some time for homeschooling kids.
College and university students can engage in self-education. This can be done online by forming a group of peers and classmates from their own college or university and, if possible, some other institutes. Host mutual learning classrooms through webinars and video-conferencing apps such as Zoom, available at lower rates for educators and students. You can attend such classes either using a computer or even a smartphone, if necessary.
Other ways to reduce financial impact
A superb way to overcome financial crises and continue learning is by creating your own blog or vlog. Nowadays, educational blogs and vlogs are in great demand among students as well as working professionals.
A blog or vlog also helps you make money in various ways. Blogging isn't rocket science. Indeed, it's quite fun and straightforward if you take the efforts to learn the processes. You can create superb blogs about the course you're studying or even your work as a professional.
Conclusion
Even as governments, political parties, economists, the medical fraternity, and the world remains uncertain about where we're headed due to financial crises due to COVID-19, one thing remains certain. That education cannot be neglected as it would impact an entire generation's future and have damaging effects on the economy and society in general. Using these ways could help reduce some evil impacts of financial crises on education.