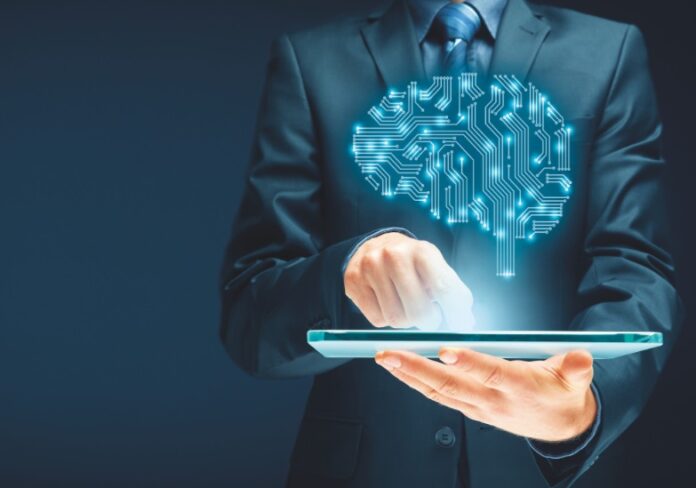 The Information Technology Infrastructure Library (ITIL) is an IT management framework. It provides a blueprint for the best practices to deliver IT services to ITSM. ITSM stands for IT service management. If you aspire to grow your career in IT, getting an ITIL certification is a must. It can help you get a job or promotion.
ITIL helps organizations increase productivity and strengthen customer relations. The IT management framework can also help with managing risk. Additionally, it allows businesses to establish cost-effective operations and build an agile IT environment.
Axelos manages the ITIL framework and approves training and examination institutions. Axelos released ITIL 4 fully in 2021. It then decided to discontinue the previous certification, ITIL v3. Luckily, Axelos offered learners an opportunity to transition to ITIL 4.
ITIL 4 certification track
The ITIL 4 certification path has four levels. You can start from the Foundation level and then move on to Managing Professional or Strategic Leader Certification. You can proceed to the ITIL Master path if you earn the previous certifications. Taking part in ITIL 4 certification training helps you prepare for and pass your exam.
Here's a closer look at the ITIL 4 certification path.
ITIL Foundation
The first certification in the ITIL 4 track is the ITIL Foundation. It's an entry-level module that includes the basics of ITIL 4. You must pass the Foundation module before you proceed to other tracks. Before you sit for the Foundation exam, you must comprehend the basic principles of ITIL 4.
You must also know how to develop valuable products and services for clients and stakeholders. In addition, you should know the best practices of ITIL 4. Candidates must also understand important concepts like DevOps, agile, and Lean.
Once you reach the end of the ITIL Foundation course, you'll take a test. The test consists of 40 multiple-choice questions. You must get 26 of the questions right to pass. A variety of accredited training institutions offer the ITIL Foundation course. If you don't want to enroll in an institution, you can study on your own and take practice tests.
ITIL Managing Professional (MP)
The ITIL Managing Professional certification is best suited for IT professionals who deal with technology and digital teams throughout the business. The course helps you learn the practical and technical skills needed to run IT teams, workflows, and projects. The ITIL MP consists of a variety of examination modules.
The first is the ITIL Specialist: Create, Deliver, and Support. It instructs learners on core service management techniques and service performance. It also covers service quality and improvement methods.
The second module is ITIL Specialist: Drive Stakeholder Value. It deals with interactions between the service provider and stakeholders. Stakeholders include users, partners, and suppliers.
Another module is the ITIL Specialist: High-Velocity IT. It's targeted toward IT professionals who work in highly automated environments. It also benefits IT practitioners who work to provide digital products and services.
The fourth module is the ITIL 4 Strategist Direct, Plan, and Improve. The course helps with improving products, overseeing change, and organizing work.
ITIL Strategic Leader (SL)
The ITIL Strategic Leader certification demonstrates the value of ITIL for digitally enabled services and IT operations. The course helps learners understand the ways through which IT affects business strategy. The ITIL SL certification comprises two modules.
The first one is ITIL 4 Strategist Direct, Plan, and Improve. It is the same one offered in the ITIL Managing Professional Certification. It equips you with the skills you need to match your team's goals with organizational goals.
It also offers instruction on how to ingrain continued improvement into the business's culture. The module is suitable for every manager who has a hand in determining organizational strategy and direction. The second module is the ITIL 4 Leader: Digital and IT Strategy.
It helps you develop a digital vision and a cross-organizational digital strategy. The module is vital for various leaders, such as department heads and directors.
ITIL Master
Gaining the ITIL Master certification shows your expertise in implementing the ITIL best practices to your situation. The Master certification is the highest in the ITIL track. To obtain it, you must be able to explain how to put the ITIL methods, framework knowledge, and best practices into effect.
There is no training course or syllabus to gain for the ITIL Master certification. Every candidate will have a chance to choose a range of experiences that are unique to them. The theory under examination will also be highly personal to your experience.
You must have substantial hands-on experience with ITIL to get the Master's certification. You must also:
Show active involvement in the implementation of ITIL practices
Have earned relevant prior ITIL certificates
Have a strong background in ITSM
Wrap up
Receiving ITIL certifications allows you to take full advantage of the value offered by ITIL. Hopefully, you now understand the different levels of ITIL certifications.