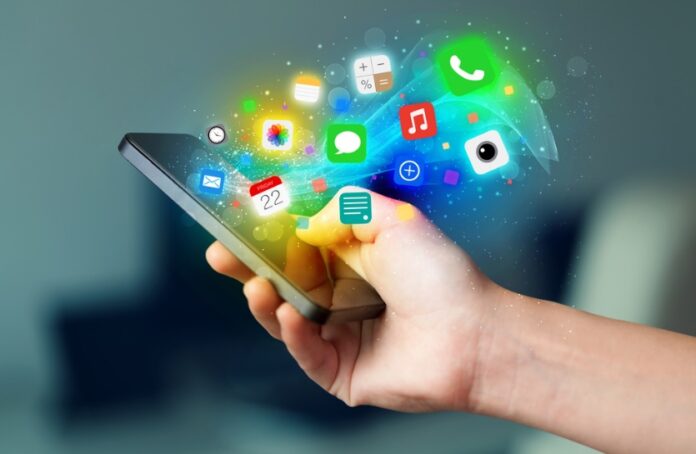 A few years ago, we developed a mobile app to help teen drivers earn their licenses, and the app is still in growth mode today! If you're considering creating a mobile app in 2021, we want to help put you on the right path. Here's our advice for starting strong right out of the gate and continued success well after the launch.
Make sure your idea is spot on
Before you begin the development phase, reach out to potential customers to learn about their current frustrations and pain points. You can get the conversation started by posting a poll on your social media pages and monitoring and responding to comments on industry-related forums. You can also use published data to get a better read on your target's mobile app usage.
Another great way to learn about your prospective customers and what they're looking for in an app like yours is to monitor your competitors' progress to see how well they're performing. Use one of the many analytic tools that provide in-depth data on competitors' app performance and spend some time with the apps themselves. See if there's a way you can improve on their features or add new ones to fill gaps they've neglected to address.
Don't let your app experience get in the way of developing what users want
As a developer and avid app user, you likely have some strong opinions about what you think people want to see in an app. Your experience is valid, and when it comes to app functioning (how well the technology works), let your expertise guide you in creating an app that is responsive, intuitive, and easy to use.
But remember that you must get inside the heads of your potential customers to identify which are their most salient needs and how you're going to provide solutions through the app. Then, after you've done your customer research, create a user persona – a representative model of your user base – so you can stay focused on delivering solutions for their needs, not yours. For example, since teens generally can't wait to get their licenses, we worked hard to develop a driver's education course that would help them pass their permit test the first time. We also created loads of features to help students prepare for the real test, such as this exam-like test simulation.
Develop an app that can handle growth
Start with the premise that your app will be hugely successful. But recognize that phenomenal growth demands technology that can accommodate it. Failure to scale can lead to your app not working properly when many users are trying to access it at once. All it takes is one particularly bad crash for your app to earn a bad reputation and negative press. Bad word-of-mouth always seems to travel more quickly than the good kind, so be prepared to scale your app for growth.
Use app store optimization (ASO) to increase downloads
Since a visit to one of the two app stores brings in two-thirds of the app downloads, focus on getting your app to show up in the top results for app searches. Before using ASO, you'll need to research the keywords that are most relevant to your target customers and that you can most likely rank for. Then, insert those keywords and keyword phrases into your app's title and description and continue to tweak keyword use as you notice how it affects the number of downloads you receive each week – or some other interval of time that aligns with your business objectives.
A/B test your way to success
A/B split testing is an ideal way to take a careful approach to launch a new app or new features down the road. Especially if you're on the fence between two approaches, testing both of them with a smaller, representative sample can make you feel more confident about rolling out your app to a much larger audience.
You can even use A/B split testing to determine which of two pages perform better. We, for example, tested to see which benefits and support points resonated with users before we decided upon the content to use for the Texas permit practice test page.
Learn about marketing mobile apps
A mobile app, like all other products, has a sales funnel. Therefore, marketing must target potential users and current customers according to where they are in their user journey.
The way you'll communicate and deliver your message pre-launch will differ from the approach you'll use to get people to download the app when it goes live. Then, you'll have to contend with user dropoff and encourage people to use the app more frequently or come back if they've stopped using it altogether.
We've highlighted a couple of marketing techniques to use during the acquisition and retention phases of the user journey in the next two sections.
Customer Acquisition Strategy: Look for incentives that will motivate customers to share the app
Keep using app store optimization and advertising to drive downloads and consider the awesome power of referral marketing: Current users receive rewards for every person they persuade to download the app.
The incentive you choose will depend on the kind of app you've created and your particular industry. You may even want to appeal to these customers by calling them, brand ambassadors. Let them know that you're open to their opinions and that you appreciate their role in helping to spread the word about your new app.
Customer Retention Strategy: Include in-app incentives to encourage more usage and persuade lapsed users to come back
When app usage begins to decline – or falls off completely – you need a strategy to bring those users back and encourage them to open and use the app more frequently.
Again, the incentives you choose will depend on your industry, and what you know will be of value to your customers. But to get people back to the app and to use it more often, consider implementing a loyalty program that rewards users for every action taken within the app. Whether you use a point system or let people earn badges is up to you. But your goal is to offer rewards users find relevant and meaningful so that they'll continue to use the app.
Keep in mind that the app must continue to provide value in and of itself. You may want to encourage sharing a particular page in your app that you believe will be especially helpful to users. For example, we wanted to increase the chances of teens earning their licenses by providing a useful guide for avoiding critical mistakes on the driving exam.
Keep updating your app to ensure the value proposition remains relevant
As your industry evolves and market conditions change, your customers' needs and competitors' tactics will shift to reflect that movement. Therefore, you must be keenly aware of how your app performs and update it if the results are lackluster.
Invest in analytic tools that integrate with your app's framework to always have access to how customers are responding to it. If there are areas of concern, use A/B testing once again to determine the best way to turn things around.
If you make it your mission to continuously provide value to your users, it's a good bet that your new app will see sustained growth in the weeks, months, and years following your launch. It's a lot of hard work, but there's joy (and even fun) in knowing that something you created can make a difference in people's everyday lives.
About the author: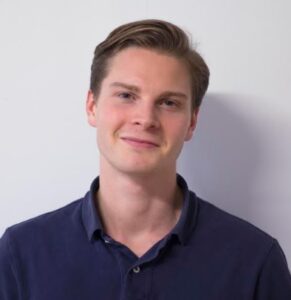 Leo Waldenback is the Co-Founder, and Head of Growth, of Zutobi Drivers Ed – a gamified e-learning platform pioneering online driver's education by making it fun, affordable, and accessible for all. Leo founded Zutobi to help teens get proper driver's education and make the roads a safer place.