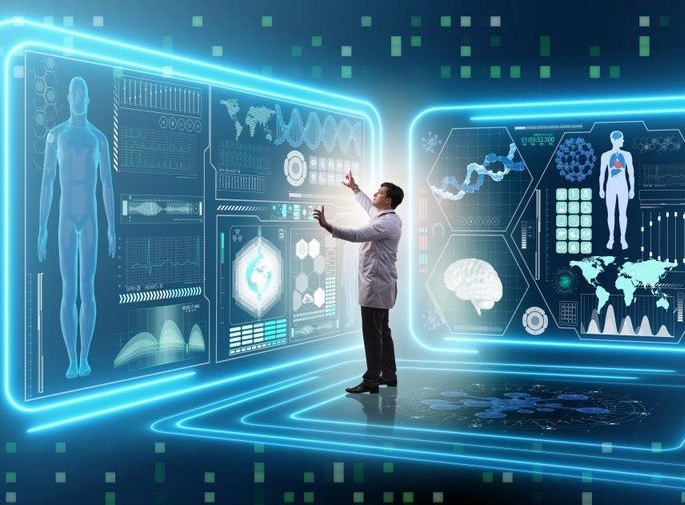 Artificial intelligence (AI) is being utilized in various sectors today. Healthcare is among them.
These digital tools understandably create a degree of nervousness for those unfamiliar. Doctors may not appreciate being guided by AI, while patients may prefer human-to-human contact throughout their treatment.
While it's natural to have some reservations, AI has already been proven to have ethical and productivity-related benefits for the healthcare sector. Nevertheless, there can still be pushback, so healthcare professionals and their patients must be on the same page with these tools.
So, how can trust be better established when it comes to the use of AI in healthcare? Find our suggestions below.
Explain What AI Can Do For Healthcare
AI is more than just a fancy perk for workers to use. It can significantly enhance how healthcare professionals perform.
Some examples of AI when treating patients include:
Better diagnosing patients' eye conditions, some so severe they can lead to blindness.
More accurately assessing the risk of sepsis in patients.
Improving on detecting heart problems in patients.
Opportunities to treat patients remotely for minor medical attention needs.
It's not just about directly treating patients either. AI can oversee drug development, and the communication between physicians and patients can be vastly improved. Medical documents can also be transcribed. Ultimately, jobs aren't being replaced but improved, giving everyone from doctors to administrators renewed confidence in their work conditions.
Recommend a Course on Healthcare AI
Of course, not everybody has time to reiterate the perks of AI for every healthcare professional they come into contact with. Some colleagues may readily dismiss opinions they believe to be biased, too.
So, recommending an AI healthcare course may do some persuading for you. Anyone enrolled will examine industry case studies that help understand AI applications and limitations better, offering a well-balanced overview of these technologies. Upon completing the short program, learners will earn an AI healthcare certificate to be proud of.
More can be gleaned from an AI health course. After all, these technologies have already been successfully integrated into the sector, delving deeper into deep learning and neural networks. The knowledge learned has practical applications that can be immediately applied to various roles within healthcare. Not only will healthcare professionals feel confident about AI by the course's end, but they'll also be ready to adapt to its uses.
Share Compliance Requirements
Compliance is often a cause of concern in any industry. Fortunately, most US hospitals can now follow pricing-related procedures without issue. However, there can still be a sense of struggle in other areas.
As healthcare organizations go digital, they must contend with further compliance measures, like the Health Insurance Portability and Accountability Act (HIPAA). So long as these measures are made known, healthcare workers and administrators can feel better prepared rather than ambushed by additional regulations and compliance requirements.
Trust can be established with AI in healthcare by informing colleagues about perks, case studies, and compliance procedures.