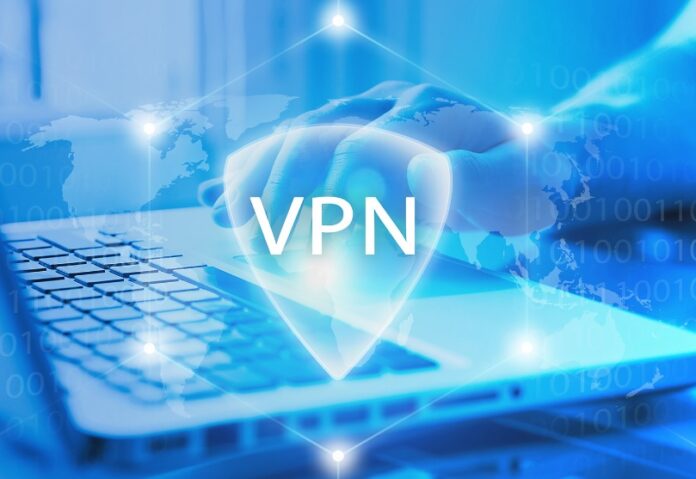 Have you ever wondered what the digital world is like today? It is the hub of all knowledge, but yet, it comes with many underlying threats. This is why cybersecurity measures are incredibly crucial for all internet users.
Many cybersecurity measures need to be considered and inculcated in our everyday online life.
Cybersecurity measures don't just revolve around security software or tools but also around the users. For instance, using a strong password or two-factor authentication or digging for further information regarding malicious links is something users need to do on their own.
Among the many cybersecurity tools and tactics include VPN services. Have you heard of it? Currently, a Virtual Private Network is the most popular kind of security tool used worldwide for many purposes.
What does VPN mean to cybersecurity?
In layman terms, a Virtual Private Network (VPN) is security software that allows users to secure their data, anonymize their activities, and pass all traffic through an encrypted tunnel. It protects a user from ISP speed and bandwidth throttling and secures you from online surveillance. A VPN also allows you to access numerous streaming services, apps, or websites that were previously blocked.
However, even though many VPN providers offer the best services, this security tool does come with many vulnerabilities. You need to understand that just because a VPN helps protect you online doesn't mean all providers are reliable or safe.
VPN services are susceptible to cyberattacks
Even though this great security tool is much more reliable than other security software, it still poses a threat if not used the right way.
According to the NSA (National Security Advisory), they urged all VPN providers and organizations to regulate updates or upgrades to their product by patching up any vulnerabilities. The most common attacks on VPN services are ransom attacks. Most hackers are plying their way through, attacking vulnerable VPN servers.
Last year, 2019, the CISA (Cybersecurity and Infrastructure Security Agency) unveiled some information regarding VPN service's vulnerabilities. These threats go as far as to take hold of an entire system, spreading malicious viruses and exploiting sensitive data.
There are a couple of common threats that prevail, where a VPN might not be able to protect you from, depending on the provider you choose. These include:
DNS Hijacking – this threat usually prevails over an unsecured WiFi network. The perpetrator infiltrates the VPN's DNS and transfers its traffic to malicious websites instead of the site the user was trying to access.
Multiple logins – sometimes attack as simple as too many unauthorized logins can send a VPN's protective shield spiraling out of control. This then allows the hacker to infiltrate a corporate or personal network.
Man-in-the-middle Attacks – in some instances, the Split-Tunneling feature of a VPN won't do you any justice since the endpoint of other apps and devices are left unattended. The hacker then places themselves in the middle of two parties, pretending to be either.
This again also depends on the kind of VPN you invest in. Not all providers offer the same type of security protection against online threats.
Steps to prevent VPN vulnerabilities
You can take some steps to prevent VPN security flaws or learn how to strengthen a VPN's infrastructure. Here's how:
Firstly, before investing, make sure you test the VPN software to ensure the overall secure and reliable features and performance.
Make sure you've thoroughly patched up any loopholes or VPN vulnerabilities, and toggle the configuration settings. This needs to be done before you connect it to your network.
Before you upgrade the VPN, make sure you do a thorough cleanse of all the accounts you have registered over one VPN service. Reset their passwords and other necessary requirements.
Changing the VPN password is another crucial step. You'll need to make regular passcode switches and double-factor authentications. This immediately locks out the perpetrator from making too many login attempts.
Don't use default VPN settings. Specific VPN protocols are used for different reasons while also coming with varying levels of security.
There's something called a SIEM system. You could additionally send all VPN logs to the unit to collect logs and analyze them.
Generate different server keys and certificates every now and then.
Never authorize remote workers to access administrative accounts while using the same VPN network remotely. Limit the number of people that have access to them.
Create a logging procedure for all user authentications that log on to the VPN network, the activities carried out, who created multiple other accounts, etc.
Other than this, you need to also understand how to choose a VPN that's secure and reliable. Just in case you're looking for a tutorial on that, take a look below.
How to choose a VPN for online protection and privacy
As mentioned above, not all VPN services are safe, and at the same time, not every VPN is susceptible to cyberattacks. You just need to know how to look for the right provider with the best security and privacy features.
Keeping that in mind, there are specific criteria required to choose a safe VPN. Here's how:
1. Advanced security features
Most VPN services boast the best and most advanced security features, but not all have what it takes. You need to look for features like AES 256-bit encryption, a Kill Switch feature that secures your data, and shields your physical location even after the VPN connection fails. Other features to look for include DNS and IP leak protection, which you need to test to get fruitful results.
GPS spoofing and unblocking security features are also required for a smooth internet experience.
2. Free trial and money-back guarantee
To understand if the security features that a VPN offers are up to mark, you have to test the provider out. How else will you know how the VPN performs? Never go for a completely free VPN; they come with more vulnerabilities than required. Most premium and great providers offer a minimum of a 3-day free trial and a 30-day refund policy. Many VPN providers provide affordable discounts and deals on their packages.
3. Unblocking abilities
Most VPN users buy VPNs mainly to access restricted streaming services, apps, or websites that are previously blocked or censored within their countries. You need to choose a VPN that not only allows you access to these platforms but also one that privatizes your activities from your ISP or the government.
4. User-friendliness and device compatibility
The VPN you choose needs to be user-friendly, allowing even beginners to utilize the app with ease. They also need to offer compatibility with all the major devices and apps. Users often carry more than one device. The VPN you choose should offer apps for Windows, Android, iOS, Firestick, macOS, and others.
5. Safe jurisdiction and a no-logs policy
These two factors go hand in hand. There are times when the VPN you choose is located within a safe jurisdiction but doesn't offer a solid no-logging policy. Then, there are circumstances when the VPN is situated in a country under surveillance but provides a secure and reliable policy. The no-logs policy often trumps the jurisdiction. However, you should choose a provider that offers both.
6. Server coverage
Lastly, we have server coverage. Most users live within countries under surveillance and can't access geo-restricted or blocked platforms. Broad or extensive server coverage is something to look into depending on the services you're trying to access.
To conclude
All-in-all, we've gone through the kinds of cyber threats that not only prevail but which even a VPN might not be able to defend. To skip across these threats, there are a couple of measures you can take to prevent them, which you'll find mentioned above. Lastly, most of these issues can be dodged or avoided only if you take extra time and care to look for the most reliable VPN service!
Author bio: Jade Nazareth is a writer for topvpnservice. She takes an avid interest in writing cybersecurity how-to guides and blogs on reliable security software reviews. She aims to inform the general public about the need for cybersecurity measures.