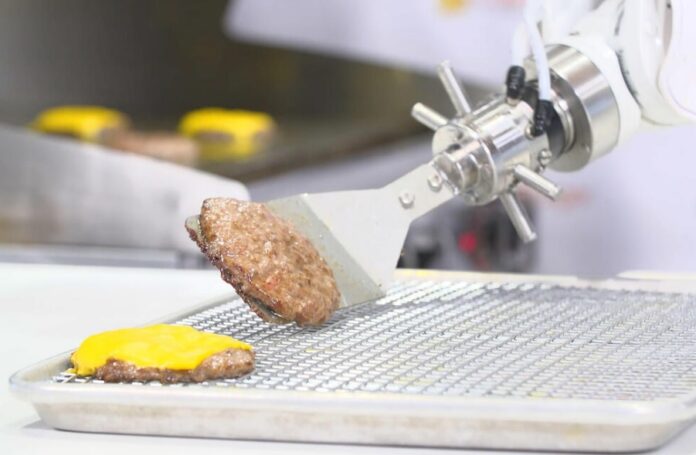 The foodservice industry has witnessed a major disruption recently in the wake of lockdowns and economic slowdown, triggered by an unprecedented global health crisis – the COVID-19.
The industry came to a standstill with a partial and even permanent closure of countless food production facilities around the globe, restricted food trade policies, financial pressures in the food supply chain, movement restrictions of workers, and changes in demand of consumers.
Estimates suggest that more than 15% of restaurants permanently closed in the US, while in Europe and the Middle East, permanent closures are estimated to be around 30% and even as high as 50%.
To overcome the ongoing challenges in the food supply chain, foodservice startups like Miso Robotics are stepping up to innovate and contribute in many ways to the sustainability of the restaurant business in the future.
Miso Robotics, for instance, is revolutionizing commercial foodservice with innovative Robots-as-a-Service and intelligent automation solutions that make restaurants safer, easier, and friendlier. We recently had a chat with Mike Bell, Chief Executive Officer of Miso Robotics, to know more about how intelligent automation, including AI and robotics, fundamentally impacts the end-to-end restaurant operational model.
Mike Bell sets the overall strategic direction for Miso Robotics and oversees the operations. A veteran technology executive and entrepreneur for more than 25 years, he has held C-suite roles at early-stage technology startups including Software.com, Encore, and, most recently, Ordermark, where he was COO. His expertise is in scaling emerging companies and building them into commercially- viable, rapidly-growing organizations.
You can read the complete interview below.
1. Automation has been an essential part of the food industry in the past few decades. The increasing demand for processed foods and the growing production volume of food products has significantly surged the need for automation in the industry. Yet, many thought that the so-called food robots and autonomous food platforms were things of the distant future. Unexpectedly, the COVID-19 has dramatically accelerated the timeline for advanced food robotics. Can you tell us about the ways how the pandemic has completely altered the landscape of food management in a push for contactless food prep and service?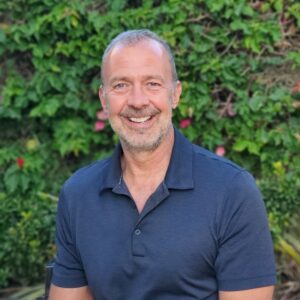 Over the past year and a half, the restaurant industry was forced into a new set of dynamics to stay operational. Restaurants are waking up to the potential to optimize, cut costs and unearth insights that drive new profits. The delivery, takeout, and drive-thru-first culture exploded, and with it came an increased demand for speed, quality, and consistency. That all starts in the back-of-house, where efficiency has historically relied on having a full staff with a strong execution skillset.
Unfortunately, the lack of labor has made efficiency impossible. Even before the pandemic hit, staff shortages were making operational success difficult – and now we are seeing an all-time high number of open positions and amplified turnover rates. Across the US, restaurants are operating with 2.8 fewer employees in the front-of-house and 6.2 fewer employees in the back-of-house – something that's making meeting customer service expectations and revenue targets extremely challenging (Black Box Intelligence, 2021).
That's where Miso Robotics comes in. We seek to offload some of the labor-intensive, dangerous, and repetitive tasks in the back-of-house, freeing up humans to focus their efforts on human tasks like customer service. We believe that our intelligent automation approach can bring operators the speed, quality, and consistency to succeed in this new landscape.
2. What are the key areas robotics is slowly becoming a critical component of today's everyday food experiences? What are the key benefits that these robotic solutions bring to food managers?
It's all about survival, and restaurant operators know it. They are turning to robotics and automation and asking us how to bring in technology to drive efficiency. The labor shortage has been one of the leading challenges for the industry, and it's making a recovery nearly impossible for these businesses. While operators know that technology is the solution, it hasn't quite become the standard for the industry – especially in the back-of-house. There's not a lot of companies doing anything like what Miso is doing, and we are the only ones building for these challenges.
Scaling to meet the needs of the industry has been a long road, and you need the right team in place to develop the technology. At Miso, our goal is to get operators the solutions they need as quickly as possible. Not all operators are alike. Some need Flippy to handle the fry station, while others may just need CookRight to monitor the quality of their food. We want to give every operator the solutions they need to put them in a position to succeed and recover.
3. What are the significant challenges in the adoption of food robotics for various applications in the foodservice industry?
Every business has its operational challenges and unique needs, so any deployed food robotics will have to accommodate and understand those. Fortunately for Miso, our technology can be installed in any kitchen and ready to use within 24 hours without disrupting operations. Our product line tackles every aspect of food robotics applications in the commercial kitchen by providing future-focused solutions operators need to reduce costs and improve customer service for a better dining experience.
4. Tell us about Miso Robotics. How does it transform the foodservice industry with intelligent automation?
Miso Robotics brings AI-powered automation to commercial kitchens through robot-as-a-service (RaaS) and software-as-a-service (SaaS) offerings to address the biggest challenges for the foodservice industry today. Intelligent automation brings additional eyes and brains to the back-of-house, helping commercial kitchens increase production, optimize and track operations, and improve health and safety practices through new technology efficiency.
We currently have three core product lines – Flippy (RaaS, now with our new Wings variation), CookRight (SaaS), and an Automated Beverage Dispenser built in partnership with a global manufacturer, Lancer Worldwide. Each of these products tackles a specific need for the commercial kitchen and will help maximize operational efficiency.
5. Tell us about your new product line, Flippy Wings.
Flippy Wings is specially designed to help kitchen staff handle and cook chicken items more safely and efficiently by reducing the number of human touchpoints and dropping chicken items into the hot oil until they're cooked to perfection. Since it reduces the number of touchpoints and can dispense and cook chicken items more precisely, Flippy Wings can also significantly reduce food waste in the kitchen.
So, the way it works is:
An automatic dispenser dispenses the exact amount of food that needs to be cooked based on the timing and size of the order
Flippy Wings' AI and image recognition capabilities automatically identify the food item, so Flippy can program itself to cook a specific food item depending on its size and composition
A robotic arm picks the food bin, drops it in hot oil, and shakes it to remove any excess oil
The arm drops the bin into a hot holding area for a kitchen worker to pack and serve
Miso's tests show a 10-20% overall increase in food production speeds when deploying the machine. With better rates of cook-time accuracy, Flippy Wings will allow brands to consistently deliver unmatched quality. So, with this new solution, kitchen staff can cook chicken items more safely and precisely while spending less time attending to the deep fryer.
6. What are the top biggest food technology trends right now, and how will they impact the restaurants and end-to-end food supply chain in the next five years?
One of the main trends that Miso is at the forefront of is the deployment of robotics and intelligent automation into QSR (quick-service restaurant) kitchens. As noted above, many of the roles in the back-of-house tend to be repetitive, painstaking, and, at times, dangerous (e.g., when in close proximity to the hot oil at the fry station), which, when paired with existing labor challenges, makes it nearly impossible for operators to fill. So, operators are turning to food technology rapidly to maximize efficiency and supplement the lack of labor. The implementation of robotics in QSRs will only continue to increase over the next five years, which will have a positive effect on the end-to-end food supply chain.
As a result of the pandemic, consumer demand for low-touch food options has also increased. Robots can limit the interaction between humans and the food items prepared to ensure consumers get their meals as safe and efficiently as possible. There's no doubt that food technology is hot right now, and I can't wait to see the advances made in the not-so-distant future.