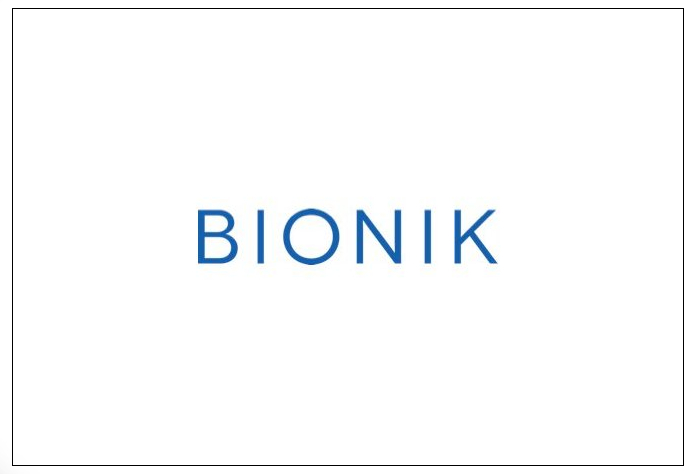 Leading robotics company BIONIK, focusing on providing rehabilitation and assistive technology solutions to people with neurological and mobility challenges, is on the news once again!
In September this year, its cloud-based data analytics solution InMotion Connect™ that securely transmits and saves anonymized data from all connected InMotion robotics devices to BIONIK's cloud server had seen a significant increase in patient sessions on approximately 280 InMotion® robotic devices nationwide since the launch of the proprietary data platform last year.
The hospitals experienced a 58% increase in total session hours (time spent by patients utilizing InMotion® robots), 47% increase in the total number of patients using InMotion® robots, 65% increase in individual patient treatment time, and 47% increase in the number of patient repetitions (movements).
We recently connected with Richard Russo, Jr., interim CEO and CFO of BIONIK, to learn more about BIONIK's continued success in navigating technology adoption hurdles, and discuss the best practices around clinical success with new technologies in healthcare.
Before being appointed as interim CEO, Richard was brought into the company as CFO in November 2020. Richard joined BIONIK from ICarbonX, a privately held digital health management company specializing in artificial intelligence and health data, where he held the role of Vice President of Finance and U.S. Chief Financial Officer.
You can read the complete interview below:
1. BIONIK has been in the news recently because of the 72% increase in the patient use of its InMotion robotic devices nationwide. There has been significant growth for the last three quarters. Could you walk us through the key growth/performance indicators from Q4 2020 through Q2 of 2021?
It's been an exciting time for BIONIK as the company's robotic devices continue to be added to rehabilitation centers across the country. Our partnership with Kindred, which manages over 125 hospitals nationwide, has continued to give us the opportunity to install our InMotion robotic devices within their Inpatient Rehabilitation Facilities and to train hospital staff on how to utilize the technology. It's with this partnership we have been able to identify an increase in patient sessions on our InMotion Connect cloud-based data analytics solution, as well as an increase in total session hours (time spent by patients utilizing the device), an increase in the total number of patients using the device, and an increase in patient repetitions (movements) when using an InMotion robot. These are major milestones for BIONIK, as these positive upward trends show how the company is enhancing technology adoption at our partner facilities.
We also continued our work with existing partners, including the VA Rehabilitation Research & Development funded Center for Neurorestoration and Neurotechnology, known as CfNN, who purchased an additional InMotion Arm/Hand Interactive Therapy System. These lasting partnerships allow us to continue working together to find ways to leverage neuroplasticity for faster recovery for those with neurological conditions or injuries.
2. Tell us about BIONIK's innovative technology and how it continues to transform healthcare facilities and the quality of patient care.
How patients recover from a neurological injury is evolving thanks to the technology BIONIK has put forth based on research led by MIT. BIONIK's InMotion robots provide effective, patient-adaptive therapy to restore upper-extremity motor control for various neurological conditions and recovery stages and acute stroke. Driving positive patient outcomes is at the core of what we do. BIONIK's robotic devices provide clinical teams with the technology and robotic assistance to guide their patients to a path of recovery. With BIONIK's focus on patient data, occupational therapists can better identify patient recovery milestones and areas of improvement to provide the utmost care possible.
3. Could you elaborate on the specific tasks that the InMotion robotic systems can guide the patients through, improving the motor control of their arms and hands?
InMotion Robotic systems efficiently deliver intensive motor therapy to help patients regain motor function following a neurological injury.  BIONIK's devices help increase the quality and quantity of movements completed during a physical therapy session to build neuroplasticity. A conventional session between a therapist and patient will have about 30 to 60 movements in an hour. This hands-on approach can be exhausting for both the therapist and the patient. With the InMotion Robotic systems, we're seeing 600 to 1,000 movements in an hour, guided by the therapist while the device assists the patient with each move. The positions and the speed of these repetitive movements are measured in real-time, allowing the therapist to see even the smallest improvement that may be invisible to the human eye. For the patient, being able to see these improvements is essential to motivating them to continue the journey to recovery.
4. BIONIK currently has approximately 280 InMotion robotic systems in use to help stroke patients. However, technology adoption in healthcare is often one of the biggest barriers to success within clinics. How do you navigate through the hurdles?
With our cloud platform InMotion Connect, we're bridging the gap between clinicians, hospital management teams, and patients regarding technology adoption. Data is at the core of our products, and when we can quantify our data, we can provide useful analytics across the rehabilitation ecosystem. The InMotion Connect solution provides secure data collection from robotic devices in real-time, stores it in the cloud, and analyzes it. This allows institutions to review data daily to ensure asset utilization and performance for an optimal ROI. On the clinician side, BIONIK's user-friendly dashboard reports on data collected from each patient session and provides timely insights to support a clinician's decision-making and ultimately improve the care provided for each patient.
5. In your experience, what are the best practices around clinical success with new technologies in healthcare?
Clinical success is about communication and education when it comes to new technologies. At BIONIK, we've put a plan in place to effectively communicate with every partner hospital to ensure their clinical staff is set up for success. BIONIK's team provides ongoing training sessions around the technology and new research to ensure the devices are continuously utilized to the fullest potential. We ensure every clinician is confident in using the device with their patients and can improve their efficiency and decision-making through ongoing follow-up and on-site coaching. BIONIK also monitors device data to help hospital management teams lead their teams to continuously incorporate the new technology into their sessions. Data and ongoing training are core components to ensure success, and BIONIK provides both.