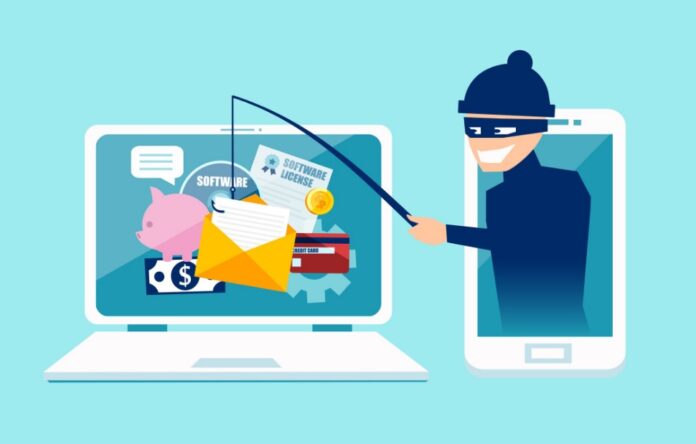 The Internet has become an integral part of our day-to-day life, completely altering how we connect with friends, find jobs, run businesses, play games, do shopping, and do banking.
Unfortunately, the increasing and cheap availability of the Internet, and smartphones, connecting virtually to millions of online users across the globe, have also made us vulnerable to numerous forms of cybercrimes. Even a minor lapse or negligence in managing our digital life can open the doors for cybercriminals, leading to financial loss, damage to reputation, harassment, etc.
Therefore, the users must be vigilant while connecting digitally to the outside world, whether for social networking, financial transactions, playing games, or searching things on the web. This post presents the most common financial and cyber frauds you should be aware of in 2021.
1. CVV/OTP sharing fraud
Cybercriminals impersonating bank employees call people and inform them that their ATM card has been blocked or that their KYC (Know Your Customer) has not been updated and that their account will be blocked as a result. They then ask for information such as ATM card number, CVV number, OTP, and other details under the guise of updating KYC/linking bank accounts or resuming the ATM card/activation of a new ATM card. Money is siphoned from a victim's bank account after they share these details.
Tips: Remember bank never asks for a card number/CVV number/OTP. Never share the ATM card number, CVV, OTP, or other confidential banking credentials with anyone over a phone call/SMS/WhatsApp.
2. UPI phishing fraud
Fraudsters ask victims to forward an alphanumeric link from their registered mobile number to a specific number (depending on the bank associated with the victim) under the guise of assisting with banking issues. After that, cybercriminals bypass the SIM binding process on the victim's phone and install the victim's UPI wallet (via Wi-Fi), gaining access to the victim's bank accounts linked to the registered mobile number.
Tips: Never share any OTP or link to any number given by someone calling themselves bank /RBI officials.
3. Fake cashback offers
Fraudsters entice victims by promising cashback from digital payment apps or other financial services in exchange for them clicking on a request money link or scanning a QR code. When the victim clicks the link or scans the QR code, money is debited from his bank account rather than credited as he enters his MPIN or UPI PIN.
Tips: Never forward or click on any suspicious link from unverified sources.
4. Fraud using screen sharing apps
Under the guise of assisting or citing a company's policy, fraudsters lead victims to install screen-sharing apps like Quick Support/TeamViewer/AnyDesk, thus gaining control of the victim's smartphone and banking credentials, namely OTP/MPIN/username/password and so on. The fraudster then uses those credentials to steal money from the victim's account. A large sum of money has already been siphoned off by the time the victim realizes it.
Tips: Never install any screen-sharing app when asked to do so over a phone call by customer care or helpdesk representative of any entity. Banks or eCommerce entities never ask to install a third-party application for screen sharing.
5. Request money via QR code/link
Cyber fraudsters send QR codes or debit links to victims to scan and receive money in their bank accounts through digital payment apps or other financial services. But instead of obtaining money, it gets debited from the victim's account as fraudsters send a request money QR code/link.
Tips: Never accept or click on any link or scan any QR code from unverified sources. There is no need to enter an MPIN or UPI PIN when receiving money.
6. Fake eCommerce offers
The cyber fraudster uses e-commerce or social media platforms for giving fake advertisements to sell a commodity at lucrative prices. When someone intends to buy, the cyber fraudster asks for advance payment in packaging/transportation/registration charges, etc. The buyer pays the money believing him/her to be a genuine seller, and the fraudster disappears with the money. Frauds are also committed by cybercriminals posing themselves as buyers to actual sellers.
Tips: Never pay money in advance without seeing the item in person and meeting the seller.
7. Fake social media accounts
Fraudsters target popular social media accounts on Facebook and Instagram and create a fake account of the target profile. Then they request his/her friends for instant money transfers citing medical emergencies. The friends transfer the money considering him/her as a friend, but by the time the target profile comes to know of it, many of his friends become victims of the fraud.
Tips: Before transferring the money, verify the message's authenticity by meeting or calling the concerned person. Keep the privacy setting as "My friends" only.
8. Sextortion
Posing as a female on Facebook Messenger, cybercriminals persuade victims to participate in a video call in compromising positions. The fraudsters take screenshots or record the video call. Cybercriminals threaten the victim to circulate the photographs/videos on various online platforms if the demanded money is not paid.
Tips: Never use social media platforms to make video calls to strangers. Avoid friendship with unknown people on these platforms.
9. Catfishing
Cybercriminals make friends with the victim over social media platforms, pretending to be a wealthy foreign national. They usually play emotional cards, i.e., family issues, loneliness, etc., and instill a belief in the victim that the fraudster is going through an emotional crisis. After developing some rapport, they send photographs of the gifts they say they intend to send as a token of friendship. They later tell the victim that the gift is detained at the airport by a customs officer and request money to release the gift. The victim pays the money to the fake customs officer, a member of that cybercriminal gang.
Tips: Careful while accepting friend requests from strangers. Check how many friends the user's profile has. An average Facebook profile has around 300 friends. Catfishing profiles often have significantly fewer friends. Do not share personal details with strangers. Restrict access to your profile by keeping the privacy setting as "friends only." Always remember – "No stranger/social media friend will give you expensive gifts for free."
Conclusion
The rate of cybercrime is growing tremendously because of the difficulties in identifying the location and involvement of any person in a cybercrime. Anonymity makes the Internet a wonderful tool for criminals to conduct crimes. It is not easy to arrest the cybercriminal instantly as it becomes difficult to recognize guilty due to the anonymity of actor property of cyberspace. Therefore, we should be prepared, and awareness about cyber security is essential to reduce the financial impacts. Cybercrime is not a technology problem but a strategy problem, a human problem, and a process problem.