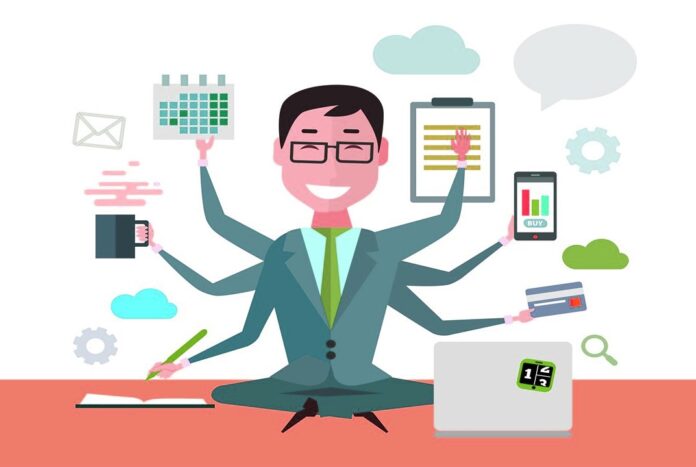 Automation refers to a wide variety of technologies that eliminate or minimize the need for human intervention in operations. This covers business process automation (BPA), IT automation, personal applications such as home automation, and other similar technologies.
People are unaware of the extent of present automation and the amount of innovation that has already been incorporated into our everyday lives, allowing us to function more effectively and freely. Examples of Automation include data cleaning scripts, self-driving vehicles, hospitality event processing, IVR, and smart home notifications.
The computer hardware and software used to digitally produce, gather, store, alter and convey office information required to do fundamental activities is called office automation. An office automation system generally performs three core functions: information storage, data interchange, and data management.
In other words, office automation (OA) refers to the collection of hardware, software, and processes that support the automation of an organization's information processing and communication tasks. It uses computers and software to digitize, store, process, and transmit most ordinary office operations and procedures.
Example of office automation
1. Microsoft Office 365
Microsoft Office 365 suite is an example of office automation. By centralizing all documentation and resources, the software saves time and money. The MSO-365 suite is a hosted, online version of Microsoft Office software, similar to the classic installation version. This subscription-based online service comprises Office, Exchange Online, SharePoint Online, Lync Online, and Microsoft Office Web Apps.
2. Google Workspace
Google Workspace is a bundle of cloud services, productivity, collaboration tools, and software and solutions created and marketed by Google. It started in 2006 as Google Apps, relaunched as G Suite in 2016, and redesigned again in 2020 as Google Workspace. Google Workspace is a collection of communication and collaboration applications for business users. The basic Google Workspace communication programs, including Gmail and Google Meet, and collaboration apps, such as Google Docs, Sheets, Slides, and Forms, are extensively used worldwide.
3. Workable
Workable is adaptable hiring software that makes hiring and interviewing new employees more efficient. Calendar integrations make it simpler to schedule interviews, and automated assessment tools make it easier to quickly identify the candidates who are the best fit for your business and open positions. Furthermore, over 700 job description templates are available, so you don't have to start from scratch.
4. Automation Anywhere
You can get help automating digital operations from automation Anywhere by using robotic process automation (RPA). For increased productivity and complete dependability without the risk of human error, you can use the software to build bots that execute your business operations 24 hours a day, seven days a week. These bots are quick and precise; they can perform calculations, gather information from the internet, create and move files, and more.
5. Trello
Trello is a task management tool that facilitates team collaboration and communication. Trello's Butler feature offers features for workflow automation, such as rule-based triggers, custom buttons that perform multiple tasks with a single click, and due-date instructions. Trello connects to many other tools, which can assist you in following projects and their progress from beginning to end, avoiding bottlenecks, and keeping your team busy.
6. Zapier
Zapier is an intuitive automation tool that can boost productivity while helping businesses save time and money. The ability to create automatic activities across crucial business systems in any industry is about as simple as automation gets. You can automate countless tasks like this using Zapier to eliminate tedious manual labor and free up time for more worthwhile pursuits.
7. Calendly
Another simple automation tool that any business can use is Calendly. It does away with the need for back-and-forth emails when setting up appointments for meetings, phone calls, and other occasions. Simply set your available options in Calendly for the upcoming meeting and include a link in your email invitation. The event is immediately added to your calendar after the receiver chooses a convenient time.
8. ActiveCampaign
More than just a marketing automation platform, ActiveCampaign is actual business software that combines robust email marketing capabilities with an enterprise-level CRM. Although there are other platforms of its kind, we think ActiveCampaign is the only one tailored for companies of all sizes.
9. CloudTouch
A tool for automating conference and meeting rooms is called CloudTouch. An intelligent interactive panel that transforms your standard office into a hub for digital collaboration. It brings individuals together, allowing for, among other things, creative brainstorming sessions, cross-functional team collaborations, engaging communication, interactive and clever presentations, and fruitful meetings. It can be used for lively meetings, presentations, training, or sophisticated in-class e-learning. Because of its clever touch technology, it is the perfect addition to the seamless collaboration that every outstanding meeting space demands.
10. Airstream
For wireless presentations from laptops, tablets, and smartphones to any large screen without HDMI cables, meeting spaces and boardrooms can use the plug-and-play AirStream system. By instantly and without lag streaming presentations, images, or videos, you can let your ideas shine. Removing the need to circulate presentations or content among the team promotes cooperation. Simply mirror several devices at once to collaborate on a single screen. Your meetings and presentations will be easier to use, less complicated, and more portable.
11. Webcams
In this hybrid or on-site work environment, professional business webcams from CloudWalker's technologically advanced line are frequently used for business collaborations through video conferencing. It provides the highest-quality video, the desired sound, and an ultra-wide viewing angle for a nearly real collaborative experience in conference or meeting rooms. Integrating with any video-conferencing program creates stunning 4K Ultra HD and Full HD video with outstanding picture quality, vibrant color, and fine details. With the aid of facial recognition and motion technologies, it automatically captures every visitor in conference rooms with an optical zoom.
12. Portable Touch Monitors
The most practical way to work and play while traveling is with a CloudWalker portable touch display. Simply establish a connection using your current devices, such as your laptop, desktop, or mobile phone, whenever you want and from wherever you are. Use it to extend your laptop's screen to the monitor, which converts it into a touch device. You can also use it to transform your phone into a desktop monitor for a more expansive visual experience while still allowing you to use it as usual. With its exceptional Full HD resolution, ultra-bright display, and numerous connectivity options, this ultra-thin, light monitor will help you multitask like a pro, work wisely, and boost productivity.
13. Kisi
Expanding your workforce takes time to onboard new employees and grant staff access to your buildings, offices, and other secure locations. With Kisi, you can add new employees in groups, grant and revoke access right from your phone, and ensure new hires have access to everything they need to get started immediately. A complete digital audit trail safeguards crucial data in case it is needed later.
14. Intruder
Cybersecurity is a major issue for any business. The intruder automates your cybersecurity, so you don't have to worry about it. This program constantly scans your systems for the most recent security holes. Your computer systems and data will be protected if an intrusion offers specific advice to help you address problems that increase your exposure, like a database accessible via the internet.
15. Procurify
With Procurify, you can easily keep track of your business's spending and obtain comprehensive, trustworthy financial reports. You have total control over the purchasing process while ensuring it is quick and easy, thanks to configurable approvals, real-time budgeting, purchasing analytics, expenditure management, and vendor management.
16. LobbyGuard
LobbyGuard kiosks may automate managing visitors in your building rather than relying on a receptionist. These kiosks can operate with or without assistance from the receptionist and feature a camera, touchscreen, driver's license scanner, barcode scanner, and printer for visitor badges.
17. Xero
Your company will need more accounting as it expands, which is difficult when resources are scarce. With tools like automated invoicing, scheduled payments, and cash flow management, among others, Xero aids in the reduction of accounting efforts.
Advantages of office automation
There are a variety of benefits that we get from using office automation.
Streamlined communications resulted in faster resolutions
Automated repetitive jobs and reduced errors
Creation of a centralized data access platform
Get accurate performance metric analysis and reports
Ensures security
Better manipulation, storage, and management exchange of data
Save more time and even more resources.
Reduce overall cost.
Disadvantages
Like any other system globally, office automation systems have certain flaws. Minor hiccups are widespread, not in terms of frequency, but commonly reported faults. Complete system failure is an uncommon occurrence. Other disadvantages include:
They are expensive
More technical
Resist to change
Training cost and time
No use while electricity is cut off