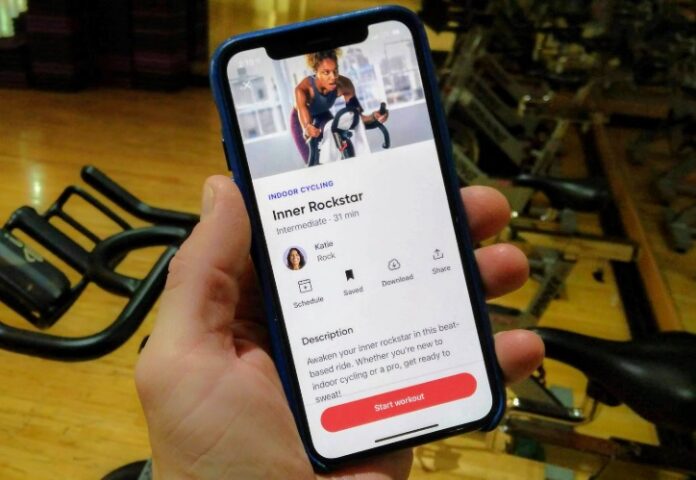 Our lives are getting busier, and we hardly have time to exercise regularly. Maintaining a healthy diet is even more challenging! Then, there are plenty of confusing questions: Which diet works best? What workout plan to choose? All these seem a little intimidating. But nothing to worry; artificial intelligence (AI) is here to help!
You shouldn't be surprised when we say that AI can be an indispensable part of your fitness. AI is already revolutionizing personal fitness by providing innovative apps that connect with gadgets like wearables, smartwatches, and smartphones, to track your habits, behaviors and repetitive exercise patterns, and use the data to guide you towards a happier and healthier life.
AI-based personal trainers are one such app, powered by AI to help achieve your fitness goals. Integrated with users' wearable devices, they check your workout posture, provide real-time feedback, and correct you, just like a trainer would do. For instance, let's say you are doing a squat. The app will monitor you and give real-time feedback if you are extending your knees too far, or your legs are placed too close. They also offer personalized fitness and lifestyle plans based on eating habits, current fitness level, etc.
This post will show you the top 8 AI-based personal trainers that you can start using right away.
1. Aaptiv Coach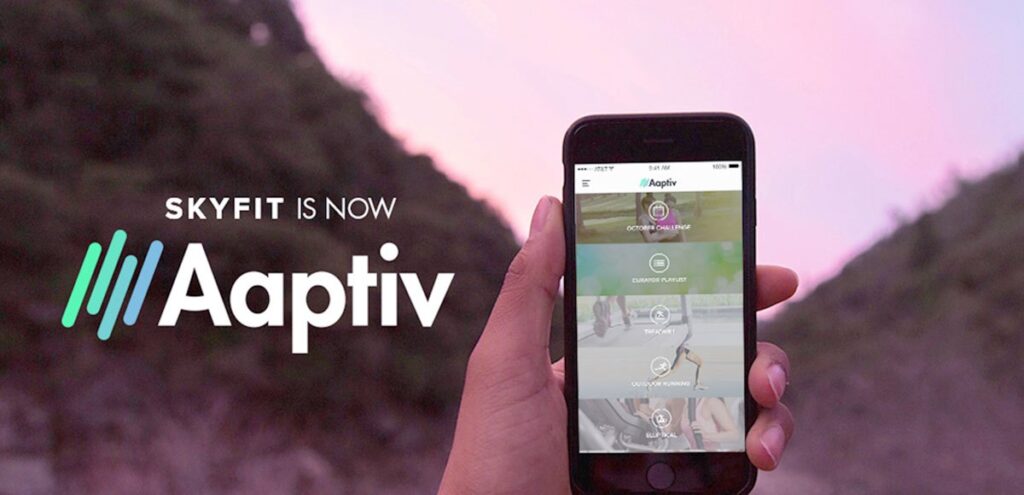 Aaptiv Coach is an AI-based personal trainer created by Aaptiv, the startup behind a popular audio-based fitness app. Aaptiv Coach offers personalized fitness and lifestyle plans tailored specifically to each user in accordance with their individual goals, current fitness levels, eating habits, and data obtained from wearable devices such as smartwatches and fitness trackers. Based on the data, the Coach will tell you precisely what you need to do to achieve their goals. The users can start by filling out a comprehensive questionnaire, which is then combined with their workout history to generate highly personalized daily, weekly, and monthly plans that fit into their routines. The users can follow one of Aaptiv's workouts, a workout led by someone else.
2. Fitbod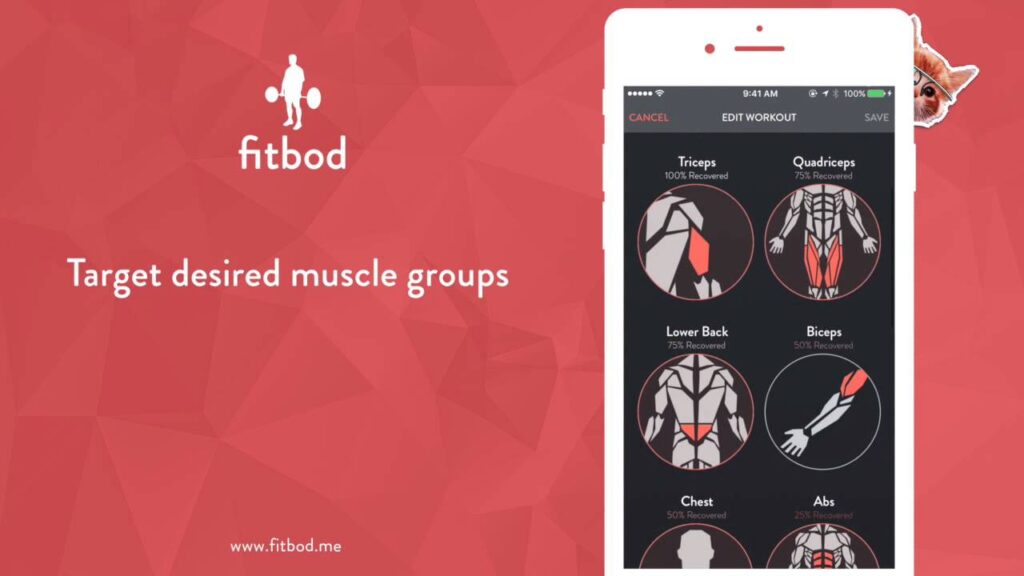 Fitbod provides its users with personalized workout plans that continuously evolve based on specific user goals and progress. It uses a series of algorithms and machine learning to vary workouts concerning volume, depending on past exercises, which maximizes results. After a set of inputs on users' fitness goals, experience, body type, and access to equipment, the app creates a personalized program. It displays a variety of exercises along with sets, reps, and weight to use, eliminating the mental hurdle of deciding what to do when you walk into the gym. It's like having your trainer in your pocket.
3. Vi Trainer
Vi Trainer is a personal virtual running coach that uses AI to make you run more often with a fully customized training plan to reach your goals. Once installed, Vi will ask some questions, including gender, age, your current fitness level, your primary goals etc. When you start using the app, Vi will begin coaching you towards your goals in real-time. Based on your performance, it will create dynamic and fun workout experiences tailored to you. These workouts can be done either outdoors or indoors. Vi Trainer also comes with biosensing headphones.
4. Kaia Personal Trainer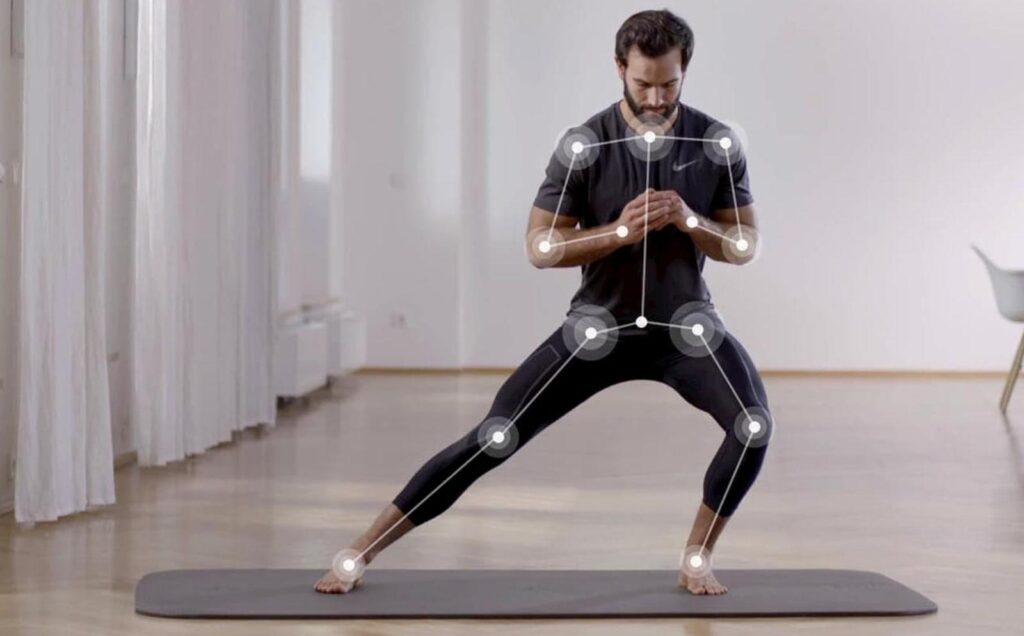 Munich-based Kaia Health's Kaia Personal Trainer is the world's first full-body virtual personal training app that tracks exercises, creates personalized fitness plans, counts reps, and provides real-time audio feedback. It combines AI-powered motion tracking and personalized training to offer a customized full-body workout featuring a variety of exercises. To activate Kaia Personal Trainer, users need to stand seven feet away from the smartphone camera and begin exercising with video instructions. The app then tracks physical activity with a 16-point system that compares the metrics against an ideal movement and position of limbs, joints, and the angles. Kaia Personal Trainer also counts the number of reps and provides users with instant, personalized real-time audio feedback to improve the performance.
5. VAY Fitness Coach
VAY Fitness Coach from Zurich-based startup VAY Sports is an exercise-specific app, similar to Kaia. It understands and tracks your movement and gives you real-time feedback while working out. The app also guides you through your training and help you achieve your goals. You can start by choosing your plan and pressing the start button, and you're good to go. The app has a personal coach, real-time exercise tracking with the help of your smartphone's camera, audio feedback, goal-oriented training plans, etc.
6. Millie Fit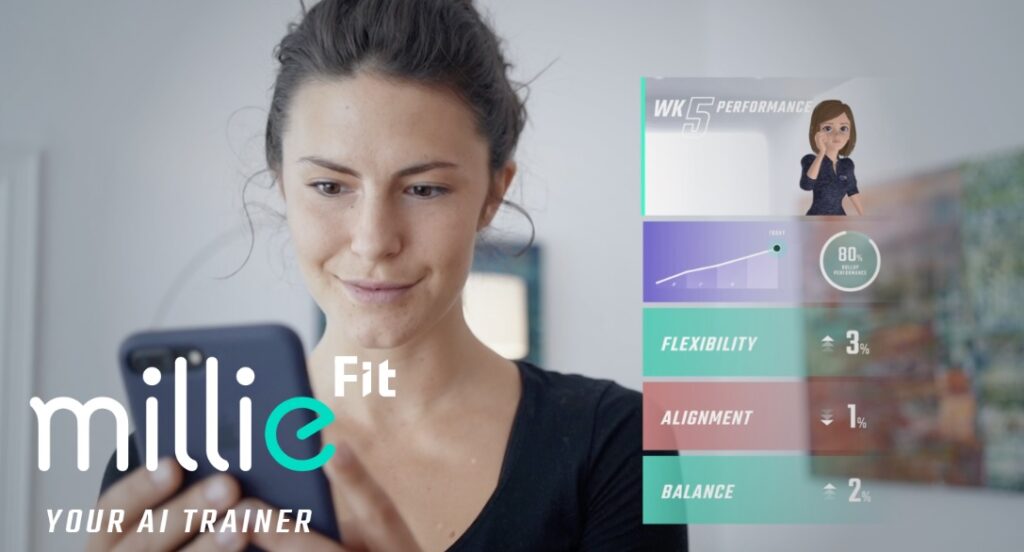 Millie Fit is a computer vision AI-powered fitness coach housed in a life-sized kiosk, developed by AI startup TwentyBN. It combines video understanding and natural language understanding to lead you through a variety of workouts and to provide real-time corrective feedback on your form. Behind Millie's capabilities is TwentyBN's globally distributed data platform that continuously collects high-quality, annotated video data on fitness-related actions from crowd workers. Millie tracks a wide range of exercises. Currently, Millie understands over ten different types of stand-up exercises and over 20 High-Intensity Interval Training (HIIT) exercises.
7. infiGro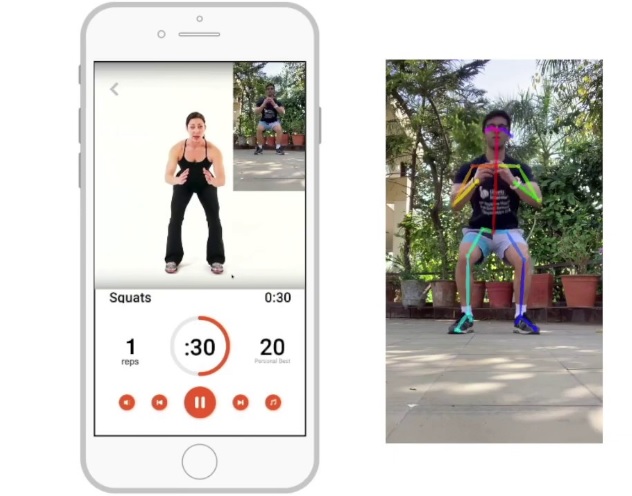 infiGro is a fully automated AI-based digital personal trainer app that guides, analyzes, corrects, and motivates you in real-time through the phone camera. infiGro, built by Infivolve, turns your phone into your fitness trainer. You can also track your nutrition and use our guided meditation tracks to keep your mental health in shape.
8. Gymfitty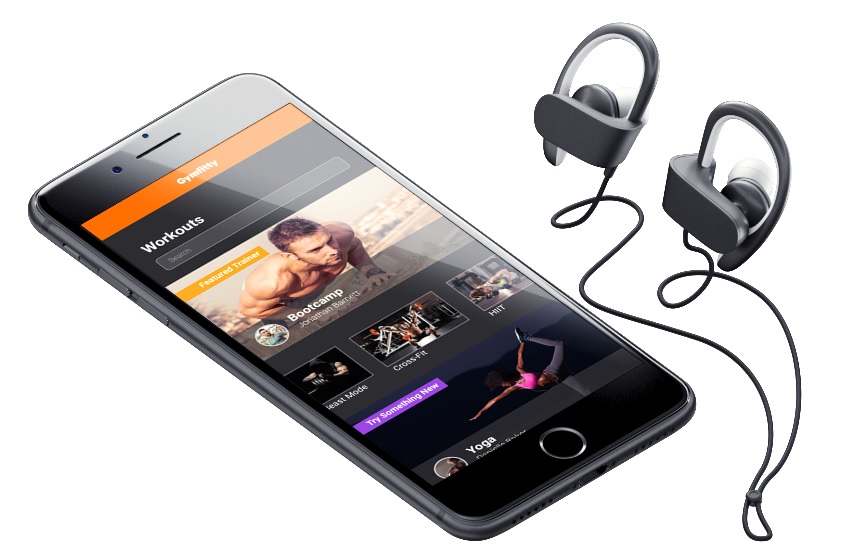 Gymfitty is another AI-based personal trainer who uses complex algorithms to understand each user and his exercise routine and invent and adapt workouts accordingly, just as if you have your trainer right there alongside you. Rather than being loaded with pre-recorded workouts, Gymfitty offers smart workouts depending on your performance.