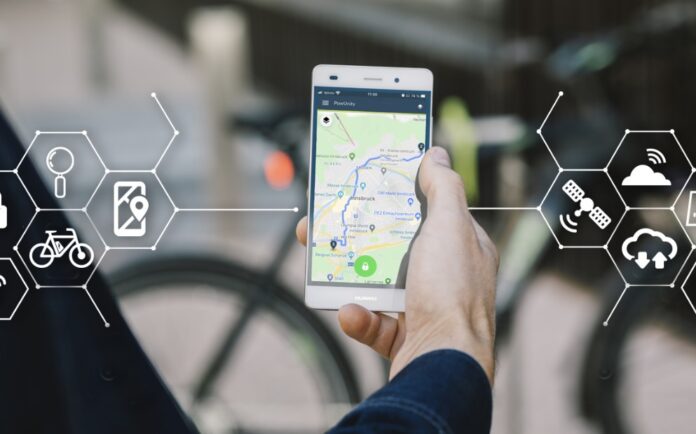 A GPS tracking system is a device that uses the GNSS (Global Navigation Satellite System) network to determine the exact location of a vehicle, person, or other assets to which it is attached, record their position at regular intervals and send this information to some authority to know about their current status.
People usually get mixed up between GPS tracking systems and GPS navigation devices. In fact, they are very different. A GPS navigation device only determines the present location to find the best route in an extremely graphical map, using navigation software supported by voice prompts for instructions.
A passive GPS tracking system monitors the location and stores the data in internal memory or on a memory card that can then be downloaded to a computer later for analysis. An active GPS tracking system is also known as a real-time system, which automatically sends the GPS information to a central computer or system in real-time as it happens.
A GPS tracking system is used for various applications. From a commercial perspective, GPS devices are commonly used to record the position of vehicles as they make their journeys. The common applications of a GPS tracking system include fleet control, stolen vehicle searching, animal control/tracking, race control in sports, espionage/surveillance, etc.
Generally, all best GPS tracking systems have some of the common features listed below:
GSM/GPRS Module – It sends the location information online. It is a very useful feature if a user wants the location through the internet in real-time. It works on all internet-enabled devices like a PC, mobile phone, PDA, etc.
Track Playback – This feature animates a driver's daily driven route, making it easy to follow every vehicle's movement. The track animation line is also color-coded to indicate the speed the driver was traveling in the route.
Idle Time Report – It gives an accurate report detailing when the driver stopped the vehicle but left the engine running. This report is really helpful for people who are concerned about high fuel bills.
Track Detail – It gives a split-screen view when reviewing the driver's route. Stop and transit times, and speed information, are also displayed. It is easy to toggle between stops by clicking the stop number on the track detail pane.
Speed Bar – The driver's route is color-coded on the map. The colors represent a 10 MPH or 5 MPH speed range, allowing us to see how fast the driver is driving in a specific area.
Mileage By State – It breaks down mileage by state boundaries.
Group Reporting – It allows to set vehicles up into groups for faster and easier reporting.
Geo-Fencing – It allows to limit some regions/areas. If the vehicle goes beyond the boundary, an urgent message is sent to the manager to control the driver.
Ignition ON/OFF Detection – It saves the information about the engine that it is in working condition or stop so that the manager can know when and how many times the driver stopped the fleet.
SMS/GPRS Communication – The location of the fleet or the person is sent via SMS or email.
On-Line and Off-Line Tracking – Depending on the requirement, the user can either view the data in real-time or save it locally for future analysis.
Buzzer for Alerting the Driver – A buzzer system alerts the driver that he is going out of the boundary, the speed is very high, or anything else is restricted to know if something is going wrong.
Monitoring Digital Events – It monitors and notifies when a piece of machinery is turned On/Off or when a door is Open/Shut.
Reports – This includes start-stop report, standard report, PTO sensor report, aggressive driving report, excessive idling report, vehicle mileage report, etc. Reports provide valuable information about the vehicle and the driver's behavior.