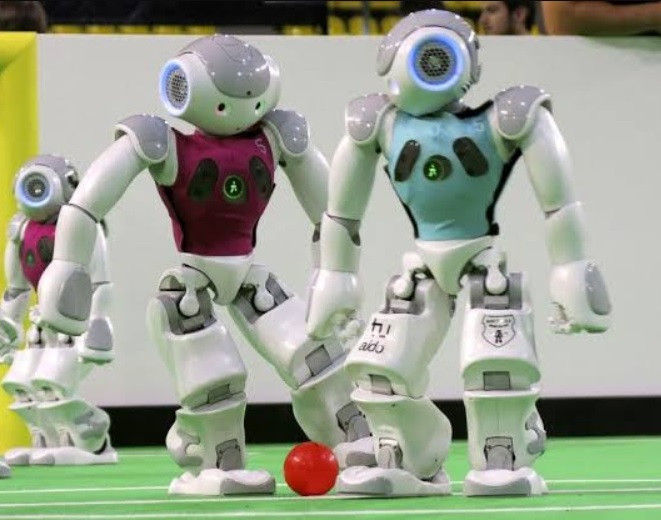 Attending a tech event is the fastest way to boost the exposure of your business and products. Sometimes, just one event is all enough to take your business to the next level. Tech events open up a bundle of opportunities to meet the right people at the right time in the right place. Every new person you meet at an event is a door to a completely new world.
However, making the best out of an event or conference requires a great level of commitment, money, and planning, because the people you encounter in a tech event are professionals, experts, and leaders in their respective technology. You need to be ready before you commence a face-to-face dialogue because it could turn out to be a golden chance to impress a potential investor and customers or a missed opportunity.
Tech conferences are the largest exhibit of ideas and disruptive technologies. By attending them, you can stay ahead of others and be aware of new and emerging trends. Speakers are experts and leaders in their own right and can throw light on the future of the tech industry as a whole. If you are an innovator, a tech conference is a place for you to be. It can be intimidating at first, but if executed properly, but it can maximize the reach and success of a company's years of hard work, research, and development in a short time.
In this post, we name top robotics events and conferences you must attend in 2020.
Robotics & AI 2020
Date: 20-21 July 2020
Venue: Prague, Czech Republic
The International Conference on Robotics and Artificial Intelligence (Robotics & AI 2020) is a prominent, annual conference in robotics. To be held during July 20-21, 2020, in Prague, Czech Republic, the event will focus on a wide range of topics and allow participants to discuss the latest technologies in Robotics and AI. This year's theme is "Probing innovations-opportunities in Robotics and Artificial Intelligence," focusing on autonomous and manual robots, artificial intelligence robots, human interactive communication, etc. The programs include informative lectures, symposia, workshops on different topics, poster presentations, and various programs for participants from all over the world.
For more details, visit the event website.
The Global Robot Expo 2020
Date: 10-11 June 2020
Venue: IFEMA, Madrid, Spain.
The Global Robot Expo 2020 is a must-attend annual international exhibition in robotics to be held on June 10-11 in Madrid, Spain. Organized by GR-EX, a business-to-business international exhibition that focuses on innovation, robotics, and related tech, the event runs every year in IFEMA. The event will feature the latest advances in artificial intelligence, industry, service robotics, logistics, drones, and aerospace technologies, among other sectors.
For more details, visit the event website.
RoboBusiness Conference 2020
Date: 23-24 June 2020
Venue: McEnery Convention Center, San Jose
RoboBusiness Conference 2020 is one of the most diverse, annual conferences in robotics. To be help between June 23-24 in McEnery Convention Center, San Jose, CA, the conference brings together the brightest minds in robotics, since 2005. Touching many aspects of robotics, starting from development to manufacturing, the conference has been providing robotics business ideas and opportunities to stay fresh, current, and always at the forefront of innovation.
For more details, visit the event website.
The World Robot Summit 2020
Dates: 20-22 August and 8-11 October 2020
Venue: Aichi and Fukushima
The World Robot Summit 2020 is an annual robotics challenge and expo, bringing together robot excellence from around the world to promote a world where robots and humans successfully live and work together. WRS mainly consists of two parts: World Robot Challenge (WRC), a robot competition held in 4 categories, and the World Robot Expo (WRE), an exhibition featuring advanced robots and technologies that provides a glimpse of robotics in the present and the future. Scheduled for between 20-22 August and 8-11 October 2020 in Aichi and Fukushima, respectively, the event has exhibitions and competitions that showcase the latest in robot developments under four categories: industrial robotics, service robotics, disaster robotics, and junior.
For more details, visit the event website.
IROS 2020
Date: 24-30 October 2020
Venue: The Caesars Forum Convention Center, Las Vegas, USA.
International Conference on Intelligent Robots and Systems (IROS 2020) is an annual event to be held between October 24-30, 2020 in Las Vegas. This year's theme is "Consumer Robots and Our Future." IROS gathers the world's top roboticists and academic, industrial, and government stakeholders. For over 30-years, IROS has been held annually in Europe, Asia, and the Americas. Over 4,000 roboticists are expected to gather in Las Vegas to share, connect, and discuss the latest research findings and advances in Intelligent Robots and Systems.
The event will showcase innovative research results in robot kinematics, dynamics, and control, system integration, AI, sensor and actuator networks, cloud robotics, bio-inspired systems, service robots, automation, biomedical applications, autonomous vehicles, robot perception, manipulation and grasping, micro/nanosystems, human-robot interaction, robot vision, etc.
For more details, visit the event website.
CHIRA 2020
Date: 5-6 November 2020
Venue: Budapest, Hungary.
CHIRA 2020 – the International Conference on Computer-Human Interaction Research and Applications, is another eagerly anticipated robotics event to be held between November 5-6 in Budapest, Hungary. Focusing more on the academic aspects of robotics, such as interaction design and human-computer interaction, the event brings together researchers and leading academics for a few days of discussion and debate.
The event will happen in five parallel tracks, covering various aspects of Computer-Human Interaction, including Interaction Design, Human Factors, Cognition, Perception, User-Friendly Software and Systems, Pervasive Technologies, and Interactive Devices. The event will also have several leading papers describing original work on advanced methods, prototypes, systems, tools, techniques, and surveys, indicating future directions.
For more details, visit the event website.
Do you want us to add more interesting events to this list? Tell us.