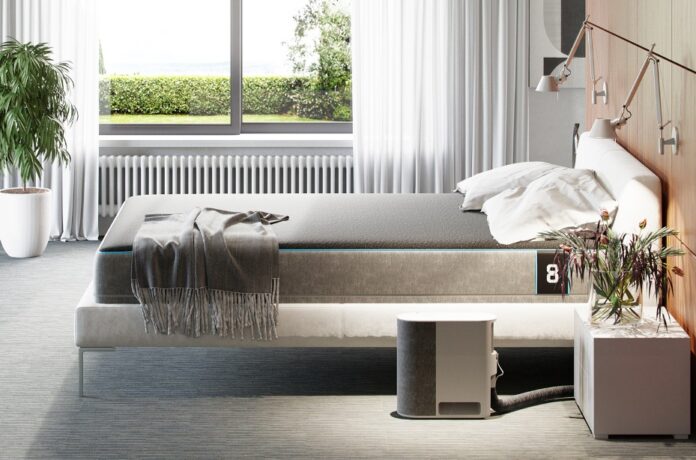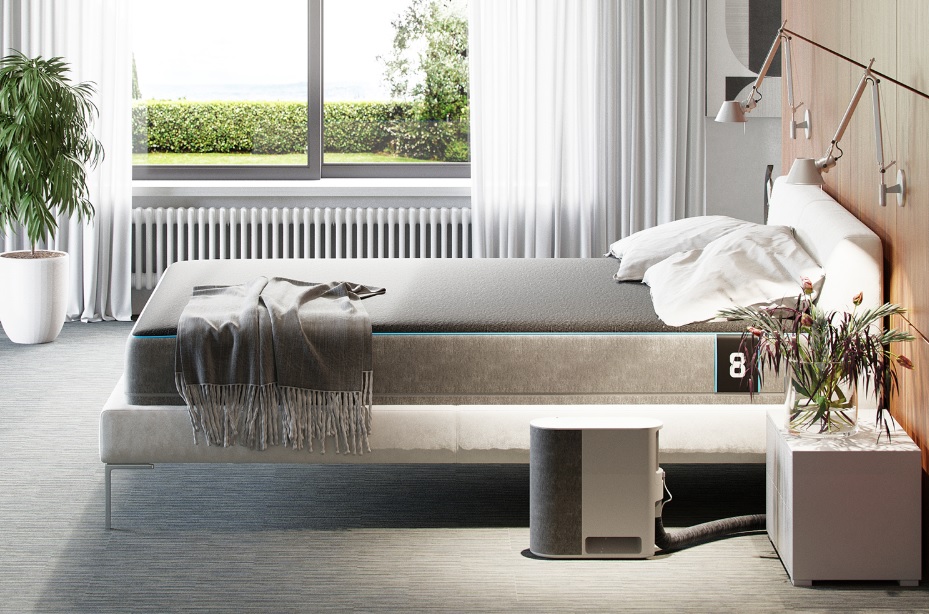 Sleep matters! It is a vital and involuntary process, without which we cannot function properly – physically or mentally. According to studies, up to one-third of the population suffer from insomnia (lack of sleep or poor quality sleep).
Poor sleep over a sustained duration leads to several problems that are immediately recognizable, including fatigue, sleepiness, low concentration, lapses in memory, irritability, and common mental health problems like anxiety and depression. It can affect our mood, energy, concentration, and relationships.
The National Institute of Neurological Disorders and Strokes reported that 40 million Americans suffer from a chronic sleep disorder, while another 20 million have occasional sleepless nights. Nearly one-third of Americans don't get enough sleep each night, according to data released by the CDC (Centers for Disease Control) in 2016.
The quality of mattress can determine the quality of one's sleep. As a sleeping surface, a right mattress protects our back and neck by securing the natural curve of the spine and maintains a proper posture of shoulders, hips, muscles, and ligaments while we sleep. According to the National Sleep Foundation, 92% of people say a comfortable mattress is vital to a good night's sleep.
Finding a mattress that helps you improve your overall sleep quality can have a dramatic impact on your life and health. Today, we have plenty of smart mattresses that take advantage of smart technologies to provide a more comfortable sleeping experience.
With these smart mattresses, you can monitor several things such as sleeping positions, frequency of switching positions, environmental factors like room and bed surface temperature and ambient light, and even some of your biological functions like heart rate, breathing cycle, body temperature, etc.
Some of the common technologies used in smart mattresses are sleep tracking, automatic mattress firmness adjustment, climate control (heating/cooling), smart fabric technology, adjustable bed bases, anti-snoring features, Internet of Things (IoT) and smart home connectivity.
This post will explore some of the top smart mattress brands you should consider before you buy a smart mattress in 2021.
Eight Sleep
Eight Sleep is the world's first sleep fitness brand that makes the Eight Sleep Pod, the first high-tech bed to combine thermo-regulation, biometric tracking, ambient sensors, smart home integrations, and sleep coaching to provide a personalized sleep experience for better health.
Launched in February 2019, the Eight Sleep Pod was designed based on insights accumulated over the years from tracking 72 million hours of sleep stats and an extensive body of circadian rhythm research.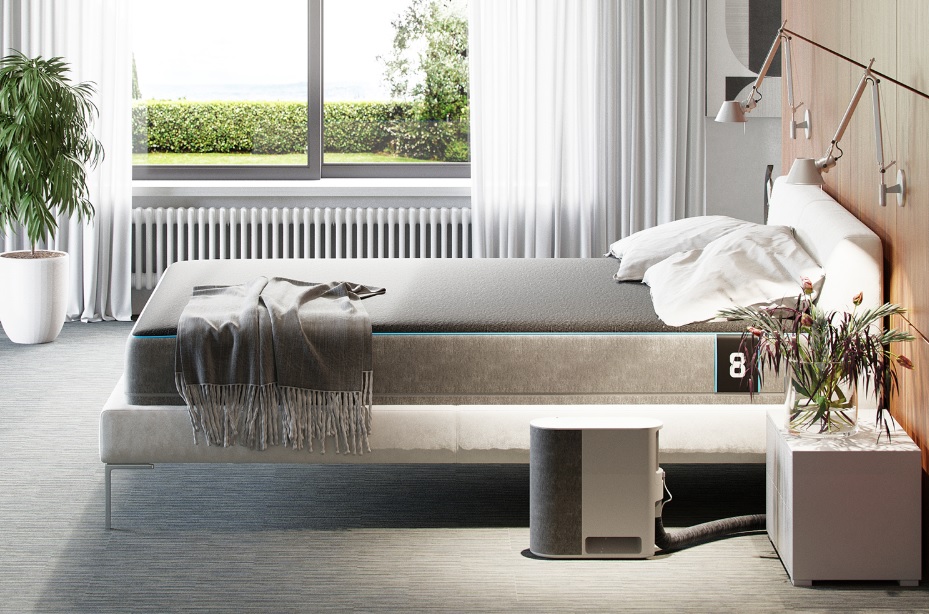 It uses ballistocardiography, a non-invasive technique, and several sensors to monitor the bedroom environment conditions (ambient light levels, temperature, humidity, noise level). The Pod is fully compatible with IFTTT and Amazon Alexa, as well as Philips Hue lighting, Nest thermostats, Fitbit activity tracking, and lots more.
Originally called Luna and later rebranded as Eight Sleep in 2015, the company has pioneered sleep performance in the health and wellness industry by harnessing data to deliver cutting-edge innovative products that leverage sleep to improve users' lives. This New York-based startup also has a range of products such as pillows and sheets and more traditional bedding items.
Read more about Eight Sleep Pod and other accessories here.
Sleep Number
Sleep Number is another well-known and established smart bed company, improving people's lives by individualizing sleep experiences. In business since 1987, the company was the first to provide a bed with adjustable firmness, using inflatable air chambers, which can be adjusted to find your perfect degree of softness. The company ventured into the smart bed market in 2014.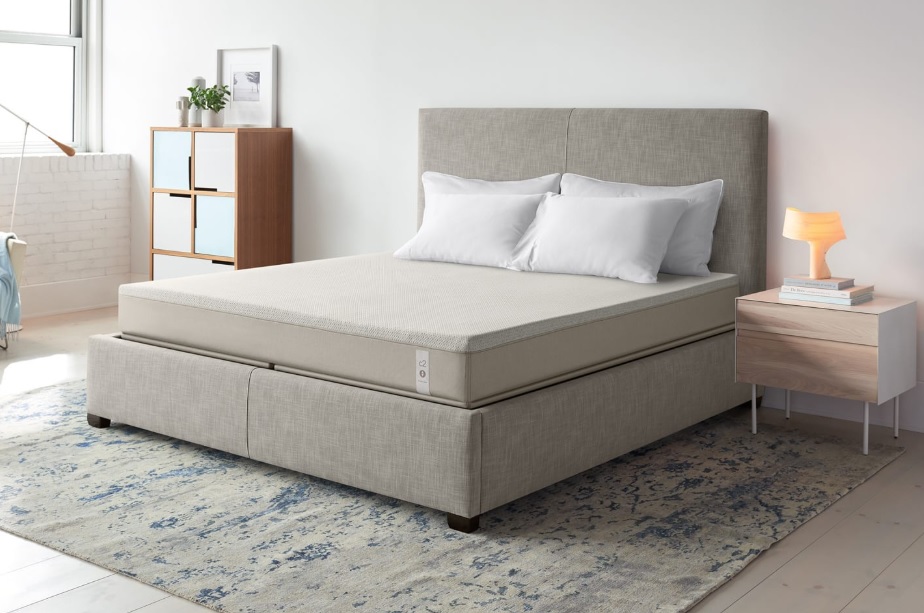 Its Sleep Number 360® smart bed is integrated with SleepIQ® operating system that captures over 12 billion biometric data points every night and offers actionable insights to improve overall sleep health and wellness. SleepIQ technology has one of the most comprehensive and accurate sleep databases in the world. It uses the power of data and artificial intelligence to unlock individual and population sleep patterns and provides bio-signal benefits for consumers. This data can be integrated with existing smart home and fitness tracking platforms such as Apple Health, Fitbit API, Withings Health Mate, and the Nest Learning Thermostat.
Discover more about Sleep Number Smart mattresses here.
ReST
ReST is a sleep technology innovator that makes the ReST Bed, one of the most customizable beds on the market. Widely known as some of the other smart bed manufacturers, the company has a proven track record in the medical and sports sectors. It features some incredibly advanced technology that combines their expertise in smart fabrics with an air-controlled auto-adjusting mattress comfort system.
The ReST Bed combines different climate comfort bed technology with the ReST Bed's sense-and-respond capabilities to provide the ultimate sleeping experience. The ReST Bed incorporates the company's patented smart fabric that can sense changes in pressure and interact with the mattress to automatically respond to the sleeper's comfort and support needs throughout the night.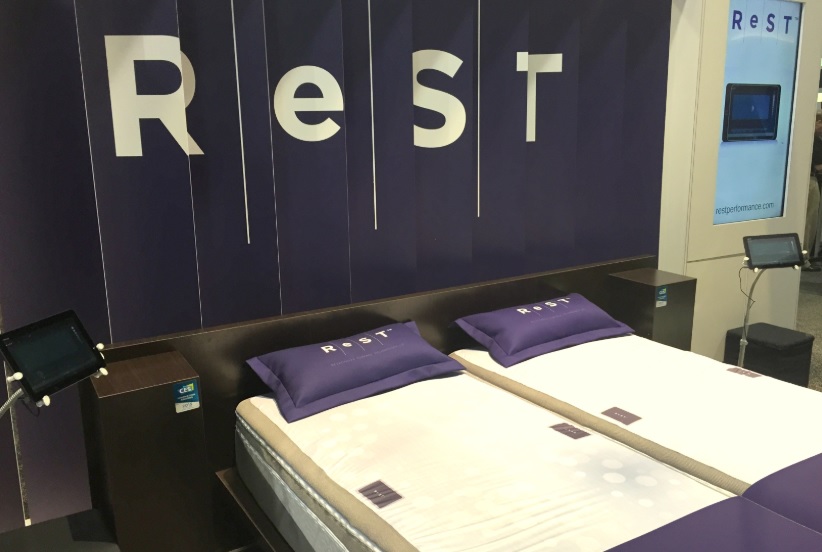 The smart fabric features a carbon-infused semiconductor that enables 2000 sensors to be embedded into the ReST Smart Bed, facilitating extremely accurate measurements of body pressure. The data from the sensors help ReST mattress make automatic adjustments via an advanced air-controlled system that adapts to your sleep patterns, creating the optimal comfort and firmness levels for you. The ReST bed contains five separate air compartments that correspond to the body regions of your head, shoulders, back, hips, and legs.
Learn more about the ReST Bed here.
Kingsdown
Kingsdown is a premium mattress manufacturer, serving leading retailers in the world. Kingsdown has been manufacturing mattresses in North America for over 100 years. Their smart mattress segment has two products: BodyPerfect and Sleep Smart Air.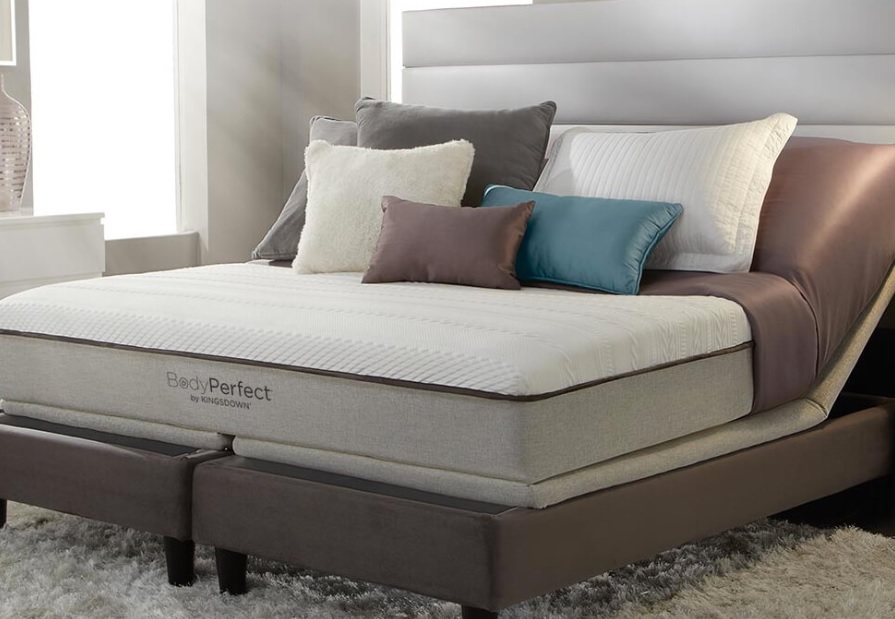 BodyPerfect is an intuitive smart mattress that stays actively "awake" while you sleep, continually making adjustments to maintain correct alignment and provide superior support and pressure relief. It comes with an Android tablet and a custom app, providing a daily summary of essential sleep statistics and sleep tips.
Sleep Smart Air uses IntelliMax technology to customize three support zones on each side of the mattress. It provides independent control for maximum personalization. Its advanced fabric regulates temperature, wicking away moisture and heat to keep the mattress coolly comfortable while you sleep.