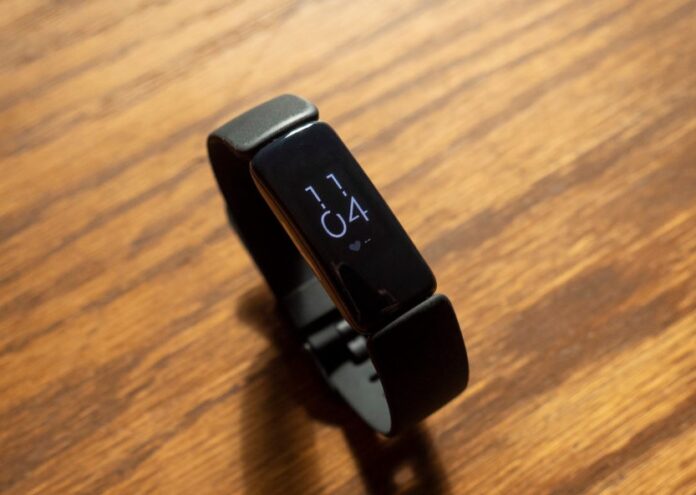 Over the past decade, wearable fitness trackers have gained a new level of popularity due to their ability to provide users with real-time feedback and information associated with physical well-being and activities, such as running, walking, or climbing stairs.
These commercially available activity trackers generate tons of data (such as heart rate, steps taken, sleep, calories burned, stairs climbed, distance traveled, active vs. passive activity, and sleep cycle and length); and encourage users to maintain/change, monitor, and self-manage their behaviors and lifestyles and achieve many potential health benefits.
However, studies found that the novelty of fitness trackers often wears off over time due to inaccuracy and poor performance, often caused by poor device maintenance – such as the frequent charging – leading to negative effort on the user experience and abandoning the devices.
After all, fitness trackers are electrical devices that can damage if not used properly. Therefore, we decided to compile some guidelines for the users to follow to improve the devices' lifespan and performance. We also focus on safety guidelines to ensure proper use and care to avoid some health effects such as skin allergies or irritation due to prolonged contact.
Let's get started!
Dos and Don'ts
While charging, avoid exposing your fitness device to liquid, moisture, humidity, or rain.
When your device is wet, do not charge it because it may cause electric shock and injury.
Maintain a clean and dry environment for your device. When cleaning your device, avoid using abrasive cleaners.
Make sure it's not too tight. Wear it loose enough that it can move back and forth on your wrist.
Stop using your device if it becomes too hot or too warm.
Avoid exposing your fitness tracker to extreme temperatures.
Keep your fitness tracker away from flames, stoves, candles, and fireplaces.
Your fitness tracker is not a toy. Allowing children or pets to play with it is not recommended. If ingested, the device can cause choking.
Abusing, crushing, opening, repairing, or disassembling the device are all bad ideas. This will void the warranty and pose a safety risk.
If any parts need to be replaced for any reason, contact the manufacturer.
Do not use your device in a steam or sauna room.
Avoid bringing your device into contact with any sharp objects to avoid scratches and damage.
Dispose of the device, its battery, and its packaging as per the local laws.
Don't check any notifications, GPS, or information on your device's display, while driving or in other situations where any distractions could cause injury or danger.
Battery warnings
All fitness trackers contain lithium-ion batteries. If not properly used, batteries may experience a shortened life span or cause fire, chemical burn, electrolyte leak, and/or injury.
The device or batteries should not be disassembled, modified, punctured, or damaged in any way.
The replaceable battery should not be removed or attempted to be removed.
Do not put the device or the batteries in a fire, explosion, or other potentially dangerous situation.
Health warnings
Consult your doctor before using a heart rate monitor if you have a pacemaker or other internal electronic device.
The optical wrist heart rate monitor produces a green light that flashes every now and then. If you suffer from epilepsy or are sensitive to flashing lights, you must talk to your doctor.
The device, accessories, heart rate monitor, and related data are only for recreational/informational use. They are not intended to diagnose, monitor, treat, cure, or prevent any disease or condition.
The best estimate of the heart rate is usually provided by optical wrist heart rate monitor technology. However, there are inherent limitations that can lead to inaccurate readings in certain situations, such as the user's physical characteristics, activity type, and intensity.
If you have eczema, allergies, or asthma, a wearable device may irritate your skin or cause an allergic reaction.
If you sweat for hours while wearing your fitness tracker, make sure your band and wrist are clean and dry to avoid skin irritation.
Prolonged use of a fitness tracker can irritate the skin. Take a break from your device by removing it for an hour after prolonged use.
Maintenance
Clean your wrist and fitness tracker regularly, especially after exercising.
Do not use a household cleaner to clean the fitness tracker. Instead, use a soapless detergent, thoroughly rinse, and dry with a soft towel or napkin.
Even if your fitness tracker is water-resistant, wearing a wet device can be bad for your skin.
If your device gets wet, thoroughly clean and dry it before reattaching it to your wrist.
Make sure your skin is completely dry before wearing your device again.