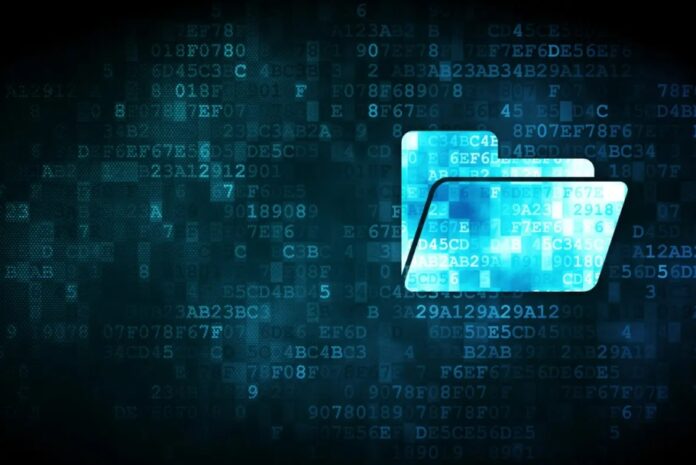 Direct attached storage (DAS) differs from storage connected to your PC through a network. Instead, this storage is directly linked to your computer. An understanding of this type of storage will help you determine whether it is suited for your organization.
What are the benefits of direct attached storage? One of the main benefits of direct attached storage is its high performance. This storage provides fast data access. As a result, you don't have to deal with congestion and network connectivity issues. A computer trying to access data on direct attached storage from a server through a network will experience network issues.
Another feature of direct attached storage is that it is easy to set up and configure. Computer systems come with internal direct-attached storage. This means there is no need to set up or configure the storage because it is ready to use. External network storage is plug-and-play. Therefore, it can also be used immediately once you plug it into a port like a USB port.
Lastly, direct attached storage is cost-effective. This form of storage includes the device itself and the drive enclosure. Many storage solutions are expensive because they require hardware and software.
How Direct Attached Storage Works
Every computer uses DAS in the form of internal storage drives. These could be conventional hard disk drives or more efficient solid-state drives (SSDs). Direct attached storage is normally attached to your computer through a Serial Advanced Technology Attachment (SATA) interface.
Many servers come with internal storage drives connected through high-speed interfaces like Small Computer System Interface (SCSI) and Serial Attached SCSI (SAS). Direct attached storage can also be connected to a PC through drive enclosures or external drives using SAS, SATA, SCSI, and USB.
One distinct feature of direct attached storage is that they function through the computer they are connected to. Therefore, if another computer needs to use data stored on DAS, it has to go through the computer to which the storage is attached. This means other computers cannot access data on direct attached storage directly.
Downside Of Direct Attached Storage
The main downside of direct attached storage is limited scalability. This means the capacity of this storage device is restricted to the number of internal drive bays, external ports, and the storage capacity of external DASs. Furthermore, you must first shut down the host computer if you need to upgrade the storage.
Another disadvantage of DASs is poor performance when sharing data. Therefore, the process is slow when you need to share data with other computers on the same network as the host computer. Additionally, sharing data will affect the performance of the host computer. However, when DASs are used on powerful servers, performance when transferring data isn't a big issue.
Data stored on direct attached storage lacks central management and is expensive to back up. Creating backups and redundancy protocols on networked storage devices is much easier. This is because a host computer using DAS has its backup and RAID software. Therefore, investing in backup and RAID software for several computers using DAS is more costly.
What Are The Best DAS Solutions?
The best DAS solution will vary depending on your business needs. A DAS configuration can either come with a single drive or a RAID configuration with a high-speed interface.
The ideal DAS solution provides high-level performance and redundancy. Therefore, for increased scalability, go for a DAS solution that supports multiple hard drives, flash storage arrays, and RAID with redundant hardware devices and flash storage arrays. It is better to opt for flash storage than hard disk drives because it provides more read and writes input-output per second.
Differentiating DAS, SAN, And NAS Architecture
DAS is based on a straightforward architecture. A computer can either have direct access to DAS or share it with storage servers on a network. A DAS on one computer performs better than a DAS attached to a storage server. With the former, the data is close to the computer's memory and processor. Therefore, it isn't affected by network congestion.
Furthermore, DAS can boost performance using fast computer bus interfaces like SATA and SAS. On the other hand, data on a DAS attached to a storage server must move through a network to the computer system to access data from the server. This leads to network congestion. DAS is more affordable for small businesses because they have low storage needs.
A storage area network uses dedicated high-speed data networks like fiber channels. This storage solution moves data between servers and SAN storage arrays. SAN arrays provide encryption, compression, deduplication, site mirroring, and backup. Since SANs offer high storage performance, they are expensive and need to be managed by a specialist. This is why SANs are suited for large organizations with significant storage budgets and a large IT support staff.
Another common storage device architecture is network-attached storage. This architecture consists of a computer, a storage appliance, and storage devices like hard drives. Also, a NAS requires software for running the storage devices and ensuring data backups and redundancy. This storage architecture provides and restricts network access to all these devices through an active directory.
Unlike direct attached storage, NAS provides better performance where different users share data. Additionally, you can scale up NASs by adding more devices to the network. This is the reason NAS works best for small and medium-sized organizations.
With these organizations, data needs to be shared between users, and storage demands are ever-increasing. One major drawback to NAS is that data is moved through a company's data network resulting in performance degradation and congestion when sharing large volumes of data.
Wrapping It Up
When investing in a direct attached storage solution, ensure you identify your business's unique needs. A single-drive architecture will suffice if you are running a small business. However, for a large organization, you should consider a solution with flash storage, RAID configurations, and multiple drive storage capacity. Consult a renowned IT service for advice on a storage solution that will meet your expectations.