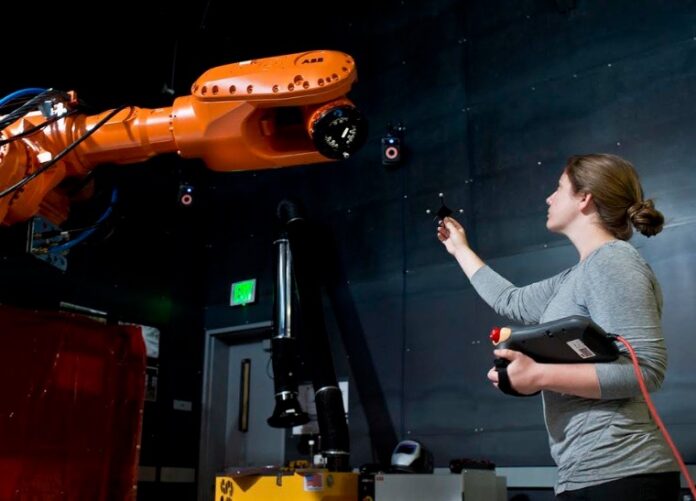 Software as a service (SaaS) is a prevalent business model among enterprises using software products through service contracts with application vendors. It basically replaces the prior software sales model of enterprise seat licensing and offers a pay-as-you-go subscription model for software solutions.
Today, several robot vendors are beginning to offer a similar subscription model, known as Robotics as a Service, or RaaS. RaaS leads to a win-win for both the buyers and the vendors since it ensures a viable "as-a-service" business relationship to consume the capabilities of a robotics-based automation solution.
In Robotics as a Service, the robotic solution is offered as a service and paid for as the service is consumed, based on the vendor's delivery of the specified key performance indicators (KPIs). Therefore, the customer doesn't need a large capital outlay at the beginning of the deployment. This enables robotic deployments to shift from capital expenditures (CapEx) to operational expenditures (OPEX).
In RaaS, the purchasing cycle is significantly shortened since services are paid for out of your operational budget as an ongoing contract. RaaS also enables businesses to rapidly scale up and down during periods of demand. In case, a particular robot is not suitable to your specific needs, you can return it or replace it without the pain of liquidating a capital asset.
In RaaS business model, the vendor continues to own the equipment and they maintain the equipment in prime working condition and optimize its operation.
Since vendors bear all of the burdens of replacing or repairing equipment when it fails, they are more inclined to design and build a much more robust solution than might be sold in a capital equipment deal. Consequently, the operational risk is shifted back to the vendor to deliver a higher quality solution and achieve the agreed service levels.
For vendors, RaaS provides them more intimate relationships with their customers. This encourages them to evolve their hardware and software faster and more precisely, providing them with a competitive advantage.
According to studies, by 2021, over 45% of mobile robot deployments will be by way of RaaS. The RaaS market is expected to exceed $20 billion (U.S.) by 2023, experiencing a compound annual growth rate of 21% from 2017-2023.
Advantages of Robotics as a Service (RaaS)
As mentioned above, RaaS has many potential benefits for the customers and vendors:
Value-based pricing – Pay as you go, no huge upfront investment. Removes a large capital purchasing decision.
Flexible consumption – Pay for what you use and scale to meet production peaks and valleys
Higher-quality equipment
Ongoing software upgrades and support
More intimate vendor support
Consumption costs competitive with manual labor rates
Simplified return on investment (ROI) criteria
Better system reliability in terms of uptime, throughput, precision, quality, and accuracy
Vendor responsiveness — Support availability and mean time to repair.
More predictable cash flow
Shortened product sales cycle and better sales funnel visibility
More focus on customer service and tight integration between the customer and development teams.
More precise innovation and development cycles that offer an opportunity to stay ahead of the competition
Robotics as a Service business model is designed to make it easy and efficient for customers to set up and deploy robots. It allows companies to efficiently, cost-effectively, and quickly access a wide range of robotics features and functionalities to gain full automation and cutting-edge capabilities across the organization.
From a financial perspective, RaaS ensures that you get what you pay for and that you can quickly scale the system up or down to meet your production needs. However, a RaaS solution will cost more in the long term, but the costs will be more predictable and can scale with elastic production needs. Also, you'll likely have a higher-quality system and more uptime since the vendor is actively maintaining and upgrading the equipment to meet SLAs.
For organizations getting started with RaaS, here are some things to remember:
Robotics as a Service (RaaS) provides a predictable cost model, with less risk than capital expenditure. It can scale to meet elastic production demand.
Deploying robots in a RaaS model requires less capital upfront, but the total system cost might be higher when you retire the equipment.
Robotics as a Service provides more flexibility in how you can acquire robots, but this involves a third party.