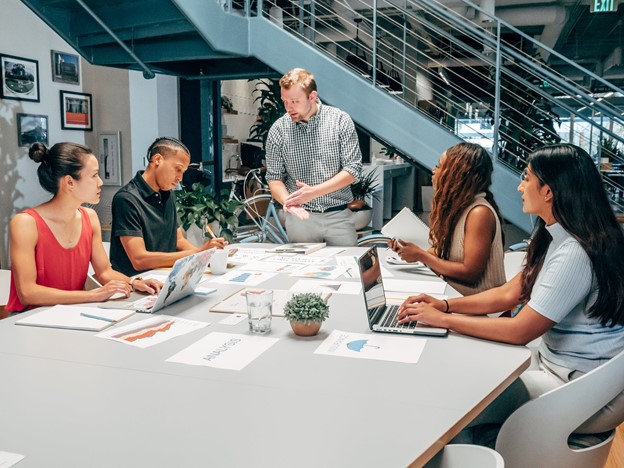 Workforce management is an essential task that any business leader should master. Unfortunately, it's also one of the most difficult things you have to do. Whether it's a dozen team members or a hundred employees, there's so much work required of you to lead your team.
Employee scheduling, biometric attendance, benefits, HR concerns, time tracking, and payroll are only some of the things you and anybody you hire to help are expected to do.
Back then, this would take days of manual labor to overcome. Now, you can do all of these tasks in only a few hours, thanks to workforce management software. The future of work lies in technology, and today, we'll be talking about some of the best software for your company to use.
Workforce management software streamlines the entire process. It automates difficult, repetitive tasks such as timesheets, payroll, attendance logging, and data analysis, then centralizes it in a single program. It's incredibly helpful in saving on time, money, and labor costs.
Best Workforce Management Software
Now, let's talk about the best workforce management solutions and what they offer your company. It's important to pick the software that best fits your company's culture and work style.
1. Remote
Remote lets you handle payrolls and benefits in dozens of currencies and countries. Their organization has fully-owned legal entities in all countries they operate within. That makes payroll processes go by much faster. You and your team can pay contracts and employees within a centralized cloud hub. The same goes for other financial tasks such as employee benefits, taxations, and IP protection.
For those looking to streamline their financial operations, Remote is a great choice to consider for the future.
2. Paylocity
Paylocity is an HR and payroll issuer with dependable answers for taxes, expenses, recruiting, onboarding, worker development, repayment management, and advantages administration. Their mobile and pleasant software are superb for contemporary personnel who need to reach their colleagues simply and quickly. They also have an intensive app market and API library for smooth integration opportunities with your business.
Paylocity streamlines the overall performance management process, giving it a "social media" vibe in which customers can pass the praise to other team members for particular tasks, actions, or behaviors.
They offer an integrated social hub to foster a network that breaks down departmental difficulties. For those looking to make employee performance more engaging than ever before, Paylocity is something to heavily consider.
3. SumTotal Workforce Management
SumTotal Workforce Management lets you manage your employees by availability, specific talents, and roles in the workplace. It makes reducing employee tardiness a breeze.
Managers are now capable of making drag-and-drop scheduling changes, tuning the availability of employees based on their attendance record, and verifying that certifications and schooling are modern across the board. They combine time and attendance, scheduling, and training in one handy and intuitive platform.
4. BlueYonder
BlueYonder is a program specifically built with employee engagement and productivity at the vanguard of its design. Suppose you've got a full- or partially-far flung body of workers in today's day and age. In that case, you'll need a current, collaborative, person-friendly, and colorful platform like BlueYonder for your management needs.
They prioritize multi-supply analytics on an all-in-one dashboard, user-friendliness, and optimization geared towards fast, easy-to-use features.
Lastly, they offer a sleek and intuitive set of worker apps that boast strong capabilities for tasks such as scheduling, extent forecasting, and exact provider reporting. If you're looking for a workforce management program geared towards managing your team on a human level, this is one of the best out there.
5. SwipedOn Pocket
SwipedOn Pocket is a personnel and worker control software program constructed for monitoring personnel digitally and facilitating a work-safe environment.
SwipedOn Pocket can track a group of workers and offers encryption through functions such as contactless signal-in using QR codes. Accurate records and time logging are essential to the real-time tracking of your employees while they are on site.
SwipedOn Pocket customers can upload custom screening questions, which permits for day-by-day fitness and well-being tests as personnel signal in, and directors may be alerted if any solutions are a concern or a success.
With a completely clean, contemporary-day consumer interface, SwipedOn Pocket is easy and smooth to use for any business.
Conclusion
These programs are only some of the best and most popular software technology out there. Automation of workforce management processes will only continue to evolve, so make sure to stay on top of trends.
They are a fantastic way to integrate your business with workforce management technology. While the software program you choose is entirely up to you,  these five are among the best for startups for a good reason. Do your due research and see which programs suit your company best.