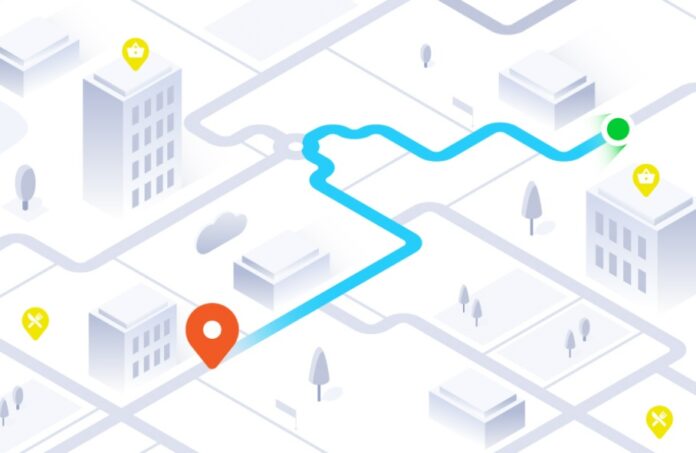 Fleet tracking systems using GPS technology have wide applications in transportation industries, such as trucking and car services. It helps monitor company assets, including vehicles and equipment, and tracks drivers' performance.
GPS fleet tracking systems allow transport companies to know the real-time location of their merchandise and gear and analyze data about fleets, routes, and driving performance to make informed decisions. The application of GPS fleet tracking software in fleet business can help reduce cost, manage vehicle maintenance, monitor resources, and maintain safety and compliance.
Software with different features is available for fleet management and GPS tracking, so it is necessary to evaluate the facilities offered by fleet tracking solution providers to determine which one best suits your requirements.
Top 7 GPS Fleet Tracking Software
The GPS fleet tracking systems work in sync with hardware and software to help you ensure vehicle and driver safety, optimize fleet productivity, improve vehicle efficiency, and comply with regulations. Industries that use fleet management software with GPS tracking solutions include transportation, construction, utilities, agriculture, and manufacturing. Here is a list of the top five GPS fleet tracking software services to help you guide you in selecting the ideal one for your business.
1. Matrack
The Matrack fleet management software is one of the best software solutions in the market, perfect for large fleet operations. The software provides many significant features at an affordable cost. The GPS tracking software works through a user-friendly app on IOS and Android platforms and provides a satisfying user experience. Matrack offers an efficient, easy-to-use, and robust platform to monitor vehicles and valuable assets. It guides fleet managers and drivers with accurate reports to make actionable decisions to enhance productivity, safety, and customer service. The key features are as follows:
Automated HoS logging and IFTA calculations
Analytical report generation for vehicle performance
Tracking driver habits and optimizing delivery routes
An easy and accurate tracking system with clear data visibility
2. Rhino
Rhino Fleet Tracking offers a GPS fleet tracking device that enhances the fleet performance of companies of all sizes at an affordable price. The device enables companies to manage and monitor their fleet in real-time using computer browsers, android, or mobile devices. Users can connect the device to an Amazon Alexa for voice activation commands.
Get real-time tracking of all your vehicles from anywhere.
Get an instant notification whenever your driver uses your vehicle for non-business purposes.
Track the actual working hours of your drivers.
Schedule alerts to know the service due date of each vehicle in your fleet.
Keep track of your vehicle's speed in real time.
3. One Step GPS
The One Step GPS offers a real-time GPS fleet tracking device that you can install in your vehicle to gather information, including vehicle speed, driver's driving behavior, engine status, driver's idle time, and more, all with a low monthly cost and no contract.
100% web-based software ( desktop or android)
24 hours real-time tracking
No lock-in contract or Installation Fees
Receive text or mail regarding driver's unsafe behavior or working out of hours.
Easy to install
Get updates in 2 to 60 seconds while your vehicle is moving.
Monitor unsafe driving habits in real time.
Know the driver's exact location and make real-time decisions in seconds.
Examine all routes, directions, addresses, and duration for up to 3 years with no extra cost.
4. Verizon Connect
It focuses primarily on middle and larger-size fleet operations. Verizon Connect can provide industry-specific solutions as per the business requirements of customers. Verizon Connect offers many unique features suitable for midsize fleets, such as multiple time zones, customized alert facilities, and quick searching options with a map display. Verizon Connect provides special reporting facilities and allows fleet managers to access historical data of up to two years. The solution is designed to support fleet management activities effectively, helping businesses remain resourceful, efficient, and safety compliant. The advanced features are as follows:
Electronic report generation with necessary checkpoints
Automated HOS reporting
Integration with a fuel card facility to manage fuel cost
5. Samsara
Samsara is one of the best GPS fleet tracking systems providing comprehensive solutions for small fleet businesses. It has the most robust software that keeps track of vehicles and assets with real-time reporting. The software allows you to view engine diagnostics data that helps to make appropriate decisions ensuring efficiency and productivity in business. With the help of this software, fleet operators can create multiple customized workflows for drivers that can improve the driving experience and increase compliance and safety. The user-friendly software allows drivers conveniently log their duty status and make vehicle inspection reports. The significant features of Samsara GPS fleet tracking software are as follows:
Integration with fuel cards to track and reduce overall fuel costs.
Setting up geofences with alerts to track fleets for any route deviations.
Ability to integrate with third-party applications
Easy upgrade to the field management system (FMS)
6. Nextrac
It is a fleet management software with the best tracking and safety features. NexTraq provides the opportunity to select the refresh intervals with updates ranging from every 30 seconds to 15 minutes. To monitor driving performance and ensure driver's safety, the software keeps track of any unsafe driving practices and generates alerts to control driving performance. The significant features of Nextrac software solution are as follows:
Record driving behavior with video recording
Generate alerts for drivers to make them cautious
Vehicle maintenance tracking
Compliance with ELD mandate
 7. GPS Trackit
GPS Trackit is a fleet management software solution that updates tracking data every 30 to 60 seconds. You can access various automated reports on a user-friendly online platform and get information about engine diagnostics, maintenance history, and costs. You have facilities for real-time interactive mapping of vehicle locations, traffic conditions, and potential risk factors on the route. The salient features of this software are as follows:
Display reports of driving performance to take actions to ensure safety and compliance
Provides notifications for poor and unsafe driving practices
Automated reporting facility
8. WLP Digital
WLP Digital offers GPS tracking in Singapore and is one of the most trusted fleet management softwares on the market. WLP Digital's GPS tracker is often used by logistics companies. Given the fact that Singapore is one of the biggest hubs in Asia, trade and shipping is a big part of its economy. Thus GPS tracking is a big part of making the logistics industry as efficient as possible. This also ties into the government's PSG Grant for GPS tracking in Singapore for local small businesses.
Conclusion
The software solutions for fleet management and GPS fleet tracking let you track the vehicle location, movements, and driver behavior, which are valuable inputs for route optimization and ensuring safety. You can track your fleet movements in real-time within assigned boundaries and receive notifications in case of any deviation or non-compliance to help you take immediate measures.