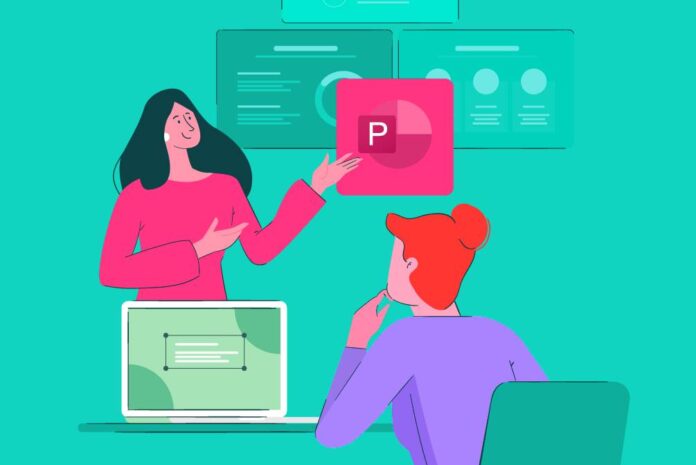 There is no doubt that a great presentation can make all the difference when trying to convince someone of your startup's potential. However, making a great presentation is not easy. It can be quite daunting. There are so many things to think about, from the content of your presentation to the way you deliver it.
Few people enjoy presenting in front of an audience, and even fewer people can do it effectively. If you are one of the people who tends to get nervous in front of a group, do not worry because you are not alone. The good news is that there are ways to make the process easier and less daunting.
Here are seven tips for creating the perfect presentation for your startup pitch:
1. Keep It Simple
When you pitch your startup, you want to ensure that you are not overwhelming your audience with too much information. Stick to the essentials – what your startup does, why it is unique, and your plans for the future.
You can choose one of these professional Pitch templates to make it easy to create an exceptional presentation. Pitch has a stunning collection of professional presentation templates that can make your work easier and more creative.
Using many technical terms or jargon will only confuse your audience and make them tune out. An effective pitch keeps the audience listening and is to the point.
Doing background research on the target audience will help create that simple presentation.
For instance, if your startup is related to FinTech and the audience has a financial background, you can assume that there will be no need to explain the intricacies of banking policies and the procedure of securing loans.
Unless it is a new concept or one that is not widely known, it is better to get directly to the point of what your startup is all about.
2. Tell a story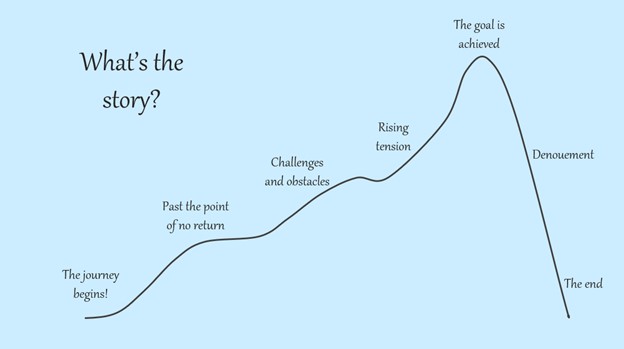 People are likelier to remember a presentation structured like a story, with a beginning, middle, and end. Use this to your advantage by outlining your presentation in a way that is easy for people to follow.
There will be instances where your startup or you, as the founding member, might have faced challenges. A good presentation will show how you/your team overcame that obstacle.
Not only will it prove your worth, but telling a compelling story will also make your presentation more enjoyable for you and your audience.
Remember, people are likely to remember stories. While discussing it in the future, they will remember you as the person "who told us the story when he encountered X" or the startup "that did Y for the community."
3. Use Visuals
Using visuals in your presentation is a great way to engage your audience and make your points more memorable. Use charts, graphs, or other images to supplement your points if you can.
Humans are visual creatures, so take advantage of that by using visuals in your presentation. Remember the seven by 7 rule: Have no more than seven sentences per slide and no more than seven words per sentence. This ensures that the slides are not cluttered with words and that there is sufficient space to add visuals.
Your audience will likely be looking at the graphs or figures you will create from the data you have collected (this brings us to our next point.)
4. Show Your Potential Number of Users And Signs of Growth
Investors want to see that your startup idea has potential. As a result, it is essential to include numbers and statistics in your presentation that show this potential. For example, you might want to include projected growth numbers or the number of potential users for your product.
Your startup pitch should not only focus on the present but also include your plans for the future. What are your long-term goals? How do you plan to scale your startup? Include this information in your presentation to show investors that you are thinking ahead.
If you have tested or onboarded a few early users, show the number of users and the conversion rate. If you have created a test application or website, showcase its features. In addition, explain your plan to improve the features of your app and how you expect to improve it.
Moreover, you need to show how the number of acquired users increased in a certain period. Remember that stakeholders and investors are looking for signs of growth and want to see the potential of your startup.
5. Show Investors That Your Startup Idea Is Sustainable
Startup investors are looking for more than just a great idea – they want to see that your startup has staying power. In your presentation, be sure to highlight your team's experience, your business model, and your competitive advantage.
Due to the news of looming recession, rising fuel prices, and inflation, it is now more important than ever to show that your startup idea is sustainable in the long run. In 2022, many startups and tech companies have laid off workers or stopped their hiring process due to uncertainty and unsustainable growth.
It is now more important than ever to have a well-thought-out plan. Burning cash and increasing the hiring of employees at an exponential rate might be good for short-term growth, but it is seldom good for a startup aiming to be in the picture in the long run.
Profitability is the ultimate goal of all businesses. You must explain how you will be earning profits, so you must remember to demonstrate this in your startup pitch.
6. Practice, practice, practice
It is natural to be nervous if you are taking your startup idea in front of renowned investors. The best way to overcome nervousness is to be prepared.
However, the phrase "Practice makes a man perfect" fits this scenario. The more you practice, the more comfortable you will be when giving your presentation. If you can, try to do a dry run in front of family or friends before your big day.
While doing the dry run, you will see some slides where you stammer. You can remove difficult words or unclear statements in such slides and then practice again to achieve fluency.
If you are looking for investment for your startup, you will have to present numerous times. Rest assured, by giving the presentation for the third time; you will have become so fluent that it might seem routine to you.
7. Be prepared for questions
After you finish your presentation, there is a good chance that people in the audience will have questions for you. Be prepared for this by thinking about potential questions and having answers ready.
Investors and stakeholders are busy people, so it is important to respect their time by keeping your presentation short and to the point. While creating the presentation, aim for 10-15 minutes, or less if possible.
Leave time for the round of questions and if you anticipate your audience will be asking questions throughout the presentation, then leave time after each slide to cater to the queries.
A perfect presentation is created once you not only think about what you will speak about but also anticipate the reaction and questions of your audience. As a result, make sure to plan how to answer any questions people might have. Be sure to follow up with anyone who expressed interest in your startup. Lastly, do not forget to network after your presentation.
Wrapping Up The Tips For Creating The Perfect Presentation For Your Startup Pitch
If you keep these tips in mind, you will be well on your way to giving a great presentation for your startup pitch.
If you start to feel nervous, it is important to try to keep your cool. Take a few deep breaths and remind yourself that you are prepared for this. You might start to feel like you are losing your train of thought; just take a step back and take a few seconds to collect yourself.
Remember that the best way to overcome nerves is to be prepared, so make sure that you rehearse your presentation several times before you give it so that you know what to expect and deliver. If you relax and be yourself, you will do better than fine.
Author Bio:
Osama Zahid is a technology content strategist passionate about content marketing and SEO. He has helped various companies rank their content on the first page of search engines. In his free time, Osama loves to play football and travel. You can follow him on LinkedIn.