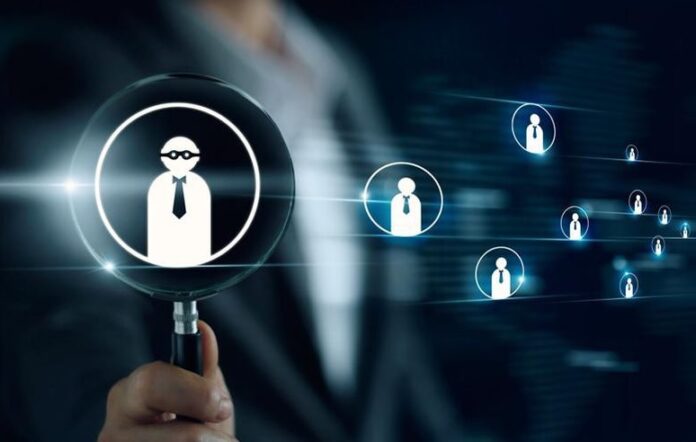 Talent acquisition (TA) is one of the most crucial HR challenges of the day. There are multiple influences at play in driving talent acquisition to the forefront of HR concerns.
Among them is a talent shortage, which is most widely cited as the factor having the most significant impact on HR in recent years. For talent acquisition teams, highly skilled workers are always harder to find because people entering or re-entering the job market lack many critical skills employers require.
But how successfully do organizations manage critical talent acquisition? It turns out that few are excelling, and others are badly struggling. Traditionally, the talent acquisition has a slow and prefined, process flow, which can not keep pace with the fast-paced and ever-changing business dynamics and new challenges. Therefore, today's requirement is to create an environment that facilitates quick, automated processes and decision-making in the entire talent acquisition life cycle.
Given the importance of talent acquisition, most HR professionals today seek help from technology to improve TA. They have exceptionally high expectations for artificial intelligence (AI) regarding the TA function, with high potential to enhance the entire talent acquisition process, starting from candidate sourcing, candidate assessments to interviews, candidate selection, and onboarding.
The use of AI in TA can transform most in the following area:
Filter through resumes more efficiently and improve the ability to identify candidates with needed competencies who match job requirements
Spend less time sifting through resumes and compile lists of qualified candidates who may only be passively looking
Fill open positions faster and speed up the hiring process.
Prioritize resumes, applications, and candidates to be interviewed, and match candidates to open positions.
Identify the best internal candidate and increase the diversity of new hires.
Reduce recruiting advertising spend and improve candidate experience during the hiring process
Reviewing paperwork and learning about policies
Reduce the number of regrettable hires
The current AI use cases in recruiting are plentiful and bound to grow over the coming years. Below, you can find some of the most common use cases of AI in TA.
1. Candidate sourcing
According to Forbes, recruiters spend 13 hours each week sourcing potential candidates. Unlike before, they have more access to information about candidates. Yet, this greater availability presents recruiters with a paradox, dramatically increasing their workloads and resulting in decision-fatigues around choosing who is best for each role.
Thanks to AI, talent acquisition teams can build more expansive, more diverse talent pools, providing more candidates' choices. AI-powered sourcing can identify candidates who possess the desired skills and experiences necessary to excel at any job requisition, leading to better quality hires.
2. Audience targeting
Knowing which job boards, locations, and strategies to use for sourcing the best candidates is what every talent acquisition strives to understand. With AI-driven data analysis, TA systems can automatically allocate job board budgets towards the highest yield channels. With native AI in a job broadcast system, it'll know where to place ads, how much to bid, and when to promote.
3. Screening
An average recruiter spends 16 hours each week screening candidates. With conversational AI deployed within the web and text-based chatbots, this can be reduced to just 5 hours for recruiters. AI can automatically qualify or disqualify candidates based on their skills and qualifications using customized screening questions. This AI automation saves the recruiter time and empowers them to focus on more in-depth questions and move on quickly from candidates who are not a good fit.
4. Candidate matching
AI-powered candidate matching enables recruiters to sort through a large volume of potential candidates and identify those who are closely aligned with a given job description. These AI algorithms automate what is earlier being a torturous, manual process for recruiters. With automated intelligent candidate matching, recruiters can now quickly identify candidates who may be more qualified for a different open role and focus their time on candidates with the skills and experience needed to succeed in a position.
5. Candidate engagement
Candidate engagement scoring gives talent acquisition teams a way to gauge how interested a candidate is coming to work for their company. By tracking and measuring candidates' interactions with their employer brand, recruiters see engagement metrics for every candidate. These AI algorithms help recruiters zero-in on candidates who are the most engaged and excited about the opportunity-at-hand.
6. Intelligent messaging
A chatbot by itself is just that—a list of pre-defined answers for anticipated questions. But an AI-powered chatbot is capable of learning and "thinking outside the script." This intelligent chatbot is an engagement game-changer as you engage with candidates at the point of contact wherever and whenever is most convenient. And the more it's used, the smarter your intelligent messaging gets. And what's the value of conversational AI, in general? Aptitude Research Partners found that 79% of companies that invest in conversational messaging see the value.
7. Intelligent interviewing
AI-powered video interviewing enables automatic assessment of facial expressions, tone, and verbal responses. AI interview technology can measure a candidate's smiles, eyebrow expressions, and verbal responses and give candidates a score compared to other candidates. Consider the importance of customer-facing roles, like where human interaction is essential to success. With AI-powered interviewing, human bias can be mitigated, and the recruiter saves time.
8. Mitigate bias
AI holds tremendous promise to help organizations reduce both conscious and unconscious bias. AI can scrub data points reflective of race, gender, age, and more to ensure that initial screening efforts are focused on the candidate's skills and ability to do the job at hand. Conversely, AI can help organizations diversify their ranks, find and reach a broader set of candidates than existing methods.
Used together, these AI applications hold great promise for TA professionals by eliminating time-draining tasks, elevating new insights, and reducing bias that undermines organizational performance. Better recruiting results promise AI-powered technologies; however, you must also be aware of the challenges that lie in wait to get there.
AI in Talent Acquisition (TA): Case studies
1. Intuit
Global financial software company Intuit, which hires over 6,000 employees a year, uses AI to significantly narrow down talent pools, identify resources that are most likely to engage with the company, and identify candidate leads not previously considered. The company uses an algorithm-driven platform that scores and matches potential recruits to open positions, based on the similarity with the top performers' profiles.
2. Vodafone
Using AI-powered video interviews, telecommunication giant Vodafone saves a lot of time and money by assessing many more applicants than human recruiters ever could. Job seekers record themselves answering standardized questions, at which point the AI analyzes the interviews and measure the candidate suitability from body language and facial cues to voice intonation and speech cadence. The top-ranked candidates are later invited to in-person interviews.
3. Unilever
Global FMCG giant Unilever recruits more than 30,000 people a year and processes around 1.8 million job applications, taking a tremendous amount of time and resources. The company started using artificial intelligence to screen all entry-level employees in 2017. It uses an online platform, which performs the candidates' initial assessment from their own homes, in front of a computer or mobile phone camera.
First, the candidates are asked to play neuroscience-based games to test their aptitude, logic, reasoning, and risk appetite. Later, the algorithms assess their suitability for whatever role they have applied for by matching their profiles against previously successful employees. The company claims that it has dramatically increased diversity and cost-efficiency.