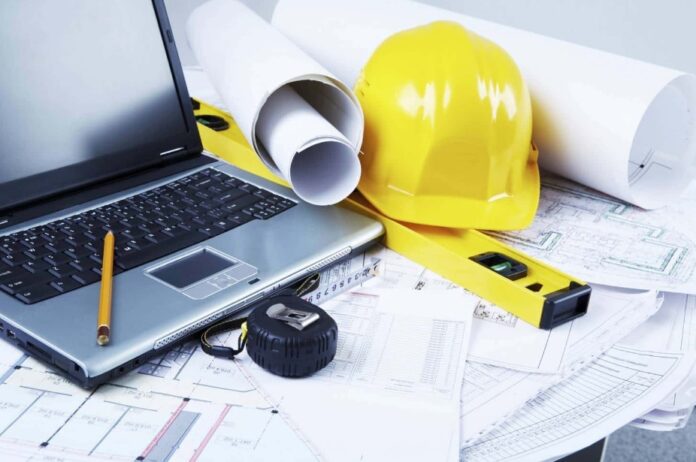 Automation in civil engineering refers to the processes, equipment, and tools that use automated workflows to build infrastructure. In some instances, tools are used to automate tasks previously done by hand. In other instances, automated tooling enables the transfer or development of new processes, especially for construction.
Civil engineering projects can be automated at different stages, starting with the software-based design stage, moving on to automated off-site and on-site construction, and concluding with the sharing of gathered data on the systems and energy use of completed buildings.
Several development approaches are required to implement this integrated feedback loop in software and hardware. Examples of technologies and methods coming together to make widespread automation in civil engineering a reality include collaborative robotics, industrialized construction methods, new kinds of robots, and automated machines.
Benefits of Automation in civil engineering
1. Sustainability
Focusing on enhancing one benefit of automation results in experiencing additional benefits because many of those benefits are correlated and cascading. Automation facilitates the completion of projects more quickly and effectively, which benefits the environment and promotes more sustainable building. As an illustration, Intelligent City in Vancouver, Canada, uses robotic automation in its prefabricated modular homes to increase production efficiency by 15%, accelerate completion by 38%, and reduce waste by 30%. Steel reinforcement baskets are made by the multinational construction company Skanska using on-site robot welding, which boosts worker productivity, safety, and quality. The expense and negative effects on the environment of transporting heavy, finished reinforcement baskets to construction sites have also been diminished.
2. Reduced labor-shortage gap
Recent surveys confirm the severity of the labor shortage in the construction industry, and resuming trade education in middle and high schools (along with obtaining an online masters degree in civil engineering) is just one of many initiatives needed to address the issue. However, increasing automation in the construction industry may reduce the need for traditional skills, whose experts are retiring, and draw in younger workers who are accustomed to and enthusiastic about using cutting-edge technology.
Within the next ten years, 81% of survey participants from ABB Robotics plan to implement or increase construction automation. By providing them with the tools necessary for 100% efficiency, that strategy also enables businesses to get the most out of their workforce. However, machines automate tasks rather than jobs. For instance, a person's job might be to work with and maintain a faster, more precise hole-drilling robot rather than drilling holes. The base pay for employees with the necessary skills will probably increase due to the introduction of such technology. And if nations commit to enhancing infrastructure and providing affordable housing, McKinsey & Company predicts an additional 200 million construction jobs by 2030 rather than fewer jobs due to automation.
3. Increased safety
Construction is one of the more hazardous professions for workers. According to the U.S. Bureau of Labor Statistics, 1.7% of American construction workers missed work in 2019 due to an injury, and the Occupational Safety and Health Administration estimates that 20% of all American worker fatalities occurred in the industry (OSHA). The industry can protect more people from the risks that result in the majority of construction-related injuries and fatalities, such as falls and object collisions, by automating construction processes and tasks with drones, autonomous robots, and more. Additionally, robots can work in hazardous environments with heavier and larger loads.
Construction processes can be brought into controlled environments with more automation and industrialization while posing fewer risks to worker safety. In Sacramento, California, some factories operate without laborers day and night. When no one is present, that place is very safe. Automation can reduce the risk of uncontrollable events by bringing things indoors or making them simpler to assemble on-site.
4. Improved efficiency and production
Between 1947 and 2010, manufacturing productivity increased by more than eight times in the United States, but construction productivity barely changed. A significant effort to automate manufacturing was underway during that time. As demand for skilled labor increased due to automation, there was still an abundance of manufacturing jobs available at the time. Additionally, according to McKinsey, automation in the construction industry is likely to boost productivity without reducing employment opportunities. The effectiveness of construction automation in practice seems to support that assertion.
Artificial intelligence (AI) tools like predictive design are used during the architectural design stage to automate repetitive tasks and free up the designer's time for more creative endeavors. Additionally, the digital sharing and collecting data from construction automation enable new forms of collaboration between various teams.
But the benefits of increased efficiency may be bestowed during the actual construction phase. Examples from the United Kingdom include Ilke Homes, which prefabricates steel frames and modular units in a factory that is more secure and safe than a construction site before installing them on-site more quickly and affordably than starting from scratch. Its Automated Brick Laying Robot constructs brick-and-block homes with higher productivity, improved health and safety performance, lower costs, and guaranteed quality.
5. Insights and analysis through data collection
Construction automation naturally generates a lot of data, which can be properly analyzed and changed to lower risk, boost profits, and save time and resources. On the other hand, it is predicted that bad data—unreliable, lacking, or inconsistent data—will cost the global construction industry $1.85 trillion in 2020 alone. Data can be quickly and accurately wrangled and analyzed with construction management software.
Sadly, most clients in the field today design and construct a building, then retain very little knowledge they can apply to the next project. Many architectural firms compare their endeavors to snowflakes, each unique and beginning from nothing. That is incredibly ineffective. If construction projects are always started from scratch, people will never have the intelligence to operate effective automation.
Instead, the objective should be to gather enough information from construction automation to apply to subsequent projects to learn what worked and what didn't, what might have failed on the machine side, and what people did well. This will make each project slightly more efficient. By repeating this process, a collaborative AI and human-based system will be created that becomes smarter as it is continuously updated, resulting in a richer machine and human knowledge and better project outcomes.
6. Scalability
Large-scale projects are made simpler by industrialized construction when parts are standardized. An off-site manufacturer can prefabricate those components in advance, store them, and then deliver them to the site precisely when needed if a building, for instance, requires 2,000 plumbing walls or many bathroom pods. Large projects can move forward on schedule because the labor, materials, and supplies don't need to be delayed to source components. And a construction project can grow in size more easily if those components are standardized (with some degree of customizability).