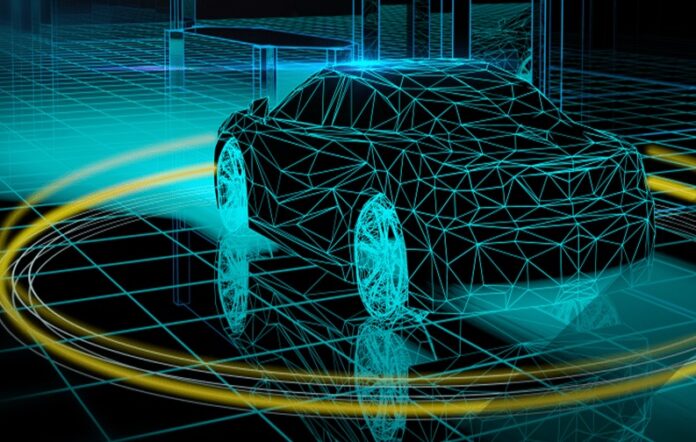 We call them different names – autonomous cars, self-driving cars or driverless cars, and robotic cars. Whatever may be the names, the aim of the technology is the same, i.e., travel safety, time-saving, better lane capacity, increasing vehicle lifetime, improvement in fuel economy, efficient parking, and reduction of road accidents, traffic congestion, harmful emissions, etc.
Autonomous vehicle (AV) technology experiments started in 1920 only and were controlled by radio technology. In 1925, Houdina radio control worked on the radio-controlled autonomous vehicles and tested on New York streets in a dynamic environment. Later in 1926, the chandler motor car company added the transmitting antenna on the vehicle, and it was controlled by one person in another vehicle, then it sends out and receives the radio signals of the following vehicle.
The possibility of developing an AV has been part of the GM Futurama exhibit at the 1939 World's Fair. In 1939, General Motors equipped with radio-controlled electric cars by electromagnetic fields available of circuits embedded in the sideways of the road. In 1953, Radio Corporation of America successfully launched a prototype car, and it is controlled by weirs and tested in US Route 77 and Nebraska Highway 2.
In the 1960s, Ohio State University developed a driverless car operated by electronic devices and embedded in the roadways. In the 1970s, Bendix Corporation launched and tested the driverless car, controlled by buried cables, operated by roadway communicators, and reposing computer messages. In the 1980s, Mercedes-Benzes robotic van was designed and tested at a speed of 63km/h on the road without traffic. Some universities with the DARPA team and SRI internationals conducted research and developed autonomous vehicles in the same decade. First-time, Lidar, computer vision, and robotics control system technology used and tested at a speed of 31KMPH. Finally, Carnegie Mellon university lunch's new technology is called a neural network to control the autonomous vehicle.
In 1994 semi-autonomous vehicles developed by Daimler-Benz and Uni-BwM research center developed and tested more than 1000KMPH on a Paris highway in heavy traffic at a speed of 130kmph. In 1995, Carnegie Mellon university's researchers completed the 98.2% autonomous controlled vehicle. And it is tested almost 5000KMPH traveled across the US country; they called No Hands across America. These researchers use neural network technology to control the steering and remain controlled by a human for safety control.
In 1998 Toyota manufacturer first, introduce an adaptive cruise control system. In 2000, the US government funded unmanned ground vehicles for using military applications to navigate off-line road paths and obstacle avoidance.
Government subsidies and industry consortia across the world initially funded the developments piqued through demonstrations and competitions, then DARPA's Grand Challenges in 2004 and 2005. The 2007 DARPA Urban Challenge brought the real possibility of autonomous vehicles into the public arena and captured Google executives' imagination, who later went on to launch their own self-driving car project in 2009.
In 2009, Google started research in self-driving cars privately. Since then, funding and talent have largely shifted from the public to the private sector and have grown rapidly. There was significant progress in technology development and regulatory freedom to undertake tests on roads.
In 2010, major automobile industries started research in autonomous vehicles. Silicon Valley tech giants such as Tesla, Uber, and Waymo, the spin-off from Google, have attracted significant media interest. The 2010s decade saw massive investments in getting from a basic working unit to a robust, high availability, fail-safe, cost-effective product that the market would accept.
Audi first time released and tested a driverless car AudiTTS in a mountain. In 2011, General Motors also released an Electric Networked vehicle. In 2012, Volkswagen created a temporary autopilot (TAP) and tested it on a highway at a speed of 130km/h. In 2013 Toyota created a semi-autonomous vehicle with sensors and communication systems. In 2014, the Mercedes S-class was released in the market with many autonomous options in city and highway traffic at a speed of up to 200KMPH. Tesla Motor also created the first version of the Autopilot Model S with the semi-autonomous vehicle. Later, updated software again released the new model. SAE International published 6 standard levels of an automotive system.
In 2015, Volvo car released level 3 autonomous car but hit the road in 2017. In 2017, Audi also started a new model of A8 with full autonomous options and a speed limit of up to 60kmph using its Audi AI.
The period 2017-2018 signaled a turning point in intensifying development schedules due to a tragic crash. An Uber prototype collided with and killed a pedestrian in Arizona, even though a safety driver was at the driver controls. Additionally, several Tesla drivers crashed and died while using the AutoPilot function. In each case, it appears that either the safety driver or the vehicle owner was not adequately fulfilling their 'co-pilot' responsibility to monitor the system and intervene when the system capability was exceeded. This raises questions about shared human-machine control and the implementation of fully automated vehicles that do not rely on human control.
Since 2020, the automobile industry is researching and running trials on level 5 autonomous vehicles. Today, we can see myriad locations where autonomous vehicle technology is being developed and other areas where initial testing is underway. For example:
In the US, Ford is testing robo-taxis in several cities and launching a limited ADS fleet in 2021 in Miami, Washington DC, and Austin.
Waymo has a fleet of around 600 AVs in operation, mainly in Phoenix, where it is also working with UPS on local package movement.
Lyft has provided over 75,000 rides in Las Vegas in partnership with Aptiv as part of the largest US trails to date.
Walmart and Domino's Pizza are testing autonomous grocery delivery in Houston in partnership with NURO.
Peleton is soon launching Level 1 platooned trucks and investing heavily in its Auto-Follower program.
In Sweden, Einride's electric autonomous system is being used by Coca Cola to transport goods to food retailer warehouses.
Companies participating in the research journey of autonomous cars since 1920:
1920 – Houdina Radio Control, Chandler Motor Car
1930 – General Motors
1950 – Radio Corporation of America, General Motors Firebird
1960 – Ohio State University, Citroën DS, Bendix Corporation, Stanford University, the Coordinated Science Laboratory University of Illinois at Urbana–Champaign
1980 – Mercedes-Benz, Defence Advanced Research Projects Agency, Carnegie Mellon University, Environmental Research Institute of Michigan, SRI International, HRL Laboratories
1990 – VaMP, Vita-2, Jaguar Cars, Carnegie Mellon University – Navlab, S-Class Mercedes-Benz, Park Shuttle, People mover
2000 – National Institute of Standards and Technology, DARPA, Radio-frequency identification, Royal Academy of Engineering, Toyota, Aluminium division of Rio Tinto, Google.
2010 – General Motors, Ford Motor Company, Mercedes-Benz, Volkswagen, Audi, Nissan, Toyota, BMW, Volvo, Freie Universität Berlin, Karlsruhe Institute of Technology, Infiniti Q50, Google, Tesla, Waymo.
2020 – Waymo, Tesla, Argo AI, GM Cruise, VIT University, and some research and development centers
History of autonomous vehicles – Timeline
1938 – GM Futurama Concept – World's Fair – New York
1945 – Cruise control invented
1953 – RCA Labs test wire-guided miniature car
1963 – UK TRRL automatic vehicle guidance research project launched
1967 – Remote controlled car tested at Ohio State University
1968 – Vienna Convention on Road Traffic enforces driver control of the car
1977 – First Semi-Automated Vehicle Test – Tsukuba, Japan
1980 – German Bundeswehr tests military robot vehicle
1987 – EU Eureka Prometheus Project launched
1991 – US Congress passes the ISTEA Transportation Authorization bill
1994 – Eureka Prometheus project robotic cars drive 1000km
1995 – Carnegie Mellon first US coast-to-coast autonomous drive 4500km
1995 – Mercedes S Class drives from Munich to Copenhagen using computer vision
1996 – Advanced Cruise-Assist Highway Research Association Demo – Japan
1997 – USDOT Automated Highway System Demo – San Diego, California
1998 – Google founded
1999 – Mobileye founded – Tel Aviv
2000
– Adaptative cruise control launched by Bosch
– Baidu founded
2003 – Tesla Founded
2004 – DARPA Grand Challenge – California
2005 – DARPA Grand Challenge – California
2007 – DARPA Grand Challenge – California
2008 – Rio Tinto launch the Mine of the Future project
2009 – Google Self-Driving Car project launched
2010
– TUB self-driving vehicles demo in Germany
– Uber founded
2011
– Nevada authorizes AV testing
– Peloton truck AV company founded
2012
– Florida authorizes AV testing
– Google completes 300,000 automated driving miles
– Lyft founded as Zimride
– Amazon acquires Kiva Systems for $775m
2013
– FlixMobility founded in Germany
– Port of Rotterdam launches automated guided vehicles
– NuTonomy spun out of MIT
– Caterpillar starts robotics trail
– Google completes 500,000 miles of autonomous driving
– Amazon predicts drone deliveries within 5 years
– Tesla announces Autopilot
2014
– UK Government allows AV testing
– Oxbotica spun out of Oxford University
– Mercedes S Class includes semi-automated features
– Google fully automated prototype tested
– NIO founded in Shanghai
2015
– Apple launches project Titan
– Uber recruits key talent from CMU robotics center
– Tesla Autopilot capability introduced
– Audi, BMW, and Daimler acquire HERE for $3bn from Nokia
– Volvo launches Drive Me project in Sweden
2016
– Volvo pledges that by 2020 no one will be killed in a Volvo
– GM invests $500m in Lyft autonomous vehicle partnership
– GM acquires Cruise Automation for $1bn
– Apple invests $1bn in Chinese rideshare Didi Chuxing
– Ford and VC firms invest in NuTonomy
– Qualcomm acquires NXP for $39bn
– Toyota and Uber announced a partnership
– Uber acquires Otto truck start-up
– Drive.ai spun out of Stanford University
– Uber AV prototypes in San Francisco and Pittsburgh
– Samsung acquires Harman Industries for $8bn
– Pony.ai founded
– US Federal AV policy agreed
– Tesla Autopilot completes 300m miles of operation
– Amazon drone testing in Cambridge, UK
– Waymo spun off as a separate company from Google
2017
– Intel invests in HERE
– Daimler and Nvidia announce AI partnership
– Audi and Nvidia announce AI partnership
– Ford invests $1bn in Argo AI
– Apple starts testing autonomous vehicles
– Intel acquires Mobileye for $15bn
– Bosch and Nvidia announce AI partnership
– Uber completes 2m miles in automated testing
– Peugeot-PSA announces partnership with NuTonomy
– Lyft announces partnership with NuTonomy
– Starsky Robotics truck technology unveiled
– Baidu announces Apollo AV platform and fund
– US Federal AV policy 2.0 agreed
– Ford Lyft partnership announced
– Lyft partners with drive.ai
– Waymo testing without a safety driver
– NuTonomy acquired by Aptiv for $400m
– Tesla semi-truck announced
– Beijing permits AV testing on public roads
2018
– US Federal AV policy 3.0 agreed
– Waymo semi-truck announced
– Self-driving Uber car kills pedestrian
– Baidu completes 140,000 km of self-driving in a year in Beijing
– Volvo launches Vera autonomous platform
– Lyft completes 5,000 self-driving car rides in Las Vegas
– China permits city governments to issue AV road licenses
– Baidu begins mass production of Apollo self-driving bus
– Uber shuts down AV truck project
– Waymo completes 5m miles of testing
– Waymo subsidiary established in Shanghai
– Apollo shuttle bus trial at Shanghai Expo
– California DMV grants permit to Waymo for testing
– Port of Rotterdam tests autonomous navigation
2019
– Tesla driver killed in Autopilot mode
– Tesla 'Autonomy Day' announcements
– Rio Tinto starts autonomous truck mining with Caterpillar Inc
– Uber IPO
– Lyft IPO
– Volvo and Uber launch self-driving production car
– Apple acquires Drive.ai
– Amazon announces the launch of drone delivery for Prime
– Toyota partners with Baidu's Apollo platform
– Baidu completes 1m miles of test driving
– Ford acquires Journey Holding and Quantum Signal AI
– Didi Chuxing spins out self-driving car unit