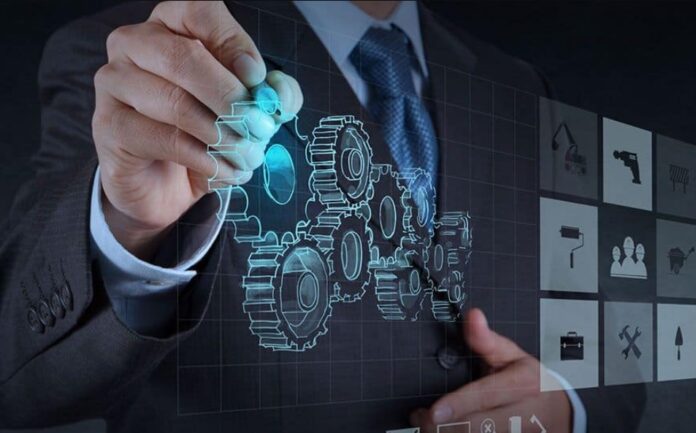 IT teams are constantly looking for ways to improve IT processes and make them more efficient, and automation is often the best solution. Instead of manually carrying out various IT operations, you can automate them and have the machines do them, saving time, human resources, and money.
Operations automation removes the manual element from operations processes, which is usually very complicated. It has many benefits, such as reducing human error, enhancing workflows, increasing reliability & security, and speeding up delivery. Solarwinds can help make IT operations and automation very simple.
The following are ways you can improve IT operations with automation tools from Solarwinds:
Cloud Automation
Cloud automation refers to the process of automating various cloud computing processes. Controlling cloud service setup, configuration, and management via automation can have plenty of benefits. Solarwinds cloud automation will help IT operations in a dynamic system be able to respond to changes quickly.
For example, cloud automation can scale servers up when there is increased demand and down when less capacity is necessary. Cloud automation could also help IT teams build and configure systems with consistency leading to better network infrastructure. Self-adjusting IT systems and operations are the future considering data usage is increasing rapidly.
Network Automation
You need to ensure your organization's devices are configured accurately, monitoring, and backed up to identify configuration and performance alterations in both hardware and software.
Solarwinds offers network automation tools and is one of the best infrastructure automation tools on the market. SolarWinds network automation tools can improve IT operations on small, medium, and large networks.
Performing network operations manually usually leads to errors and is very time-consuming. Network automation has the benefit of improving compliance and efficiency of all IT operations in an organization.
User Provisioning Automation
Network administrators often spend a lot of time and energy managing user access rights when employees join or leave an organization, change departments within the firm, or are promoted and have increased responsibilities that demand more network access.
You can use Solarwinds' automation tools to automate many aspects of access rights management. The IT department could completely remove access rights operations from their workflow and spend their time on more critical tasks, such as solving more vital problems for the business.
The increased bandwidth due to user provisioning automation will also make IT operations and departments function more efficiently.
Patch Management Automation
Software patches are a critical element of IT security as they reduce vulnerabilities in software that hackers can exploit. Almost half of companies have experienced a patch vulnerability exploit. IT departments typically perform patches manually, which involves spending a lot of time and effort.
SolarWinds can simplify IT operations by using automation software for patch management. You can automate patching processes such as compiling, updating, and reporting, which will help your organization be more secure and function more efficiently.
IT Service Management (ITSM) Automation
Many companies have automated their IT customer service processes, and so should you. Solarwinds can simplify your IT department's process because they work much harder without IT automation tools.
You will experience many benefits from automating your IT service management processes, such as reduced MTTR (mean time to repair) and better CSAT (customer satisfaction) score. ITSM process you can use Solarwinds tools to automate includes service request management and remote support.
Performance Monitoring Automation
The reliability of business applications is seminal to the success of any company, which is why firms spend a lot of time and money monitoring how they are performing. Though many monitoring tools can help companies monitor the performance of their applications in complex environments, improvement is still possible through the automation of performance monitoring processes.
Solarwinds performance monitoring tools make automating processes incredibly simple and straightforward. Performance monitoring automation will lead to lower costs, better service reliability, and optimized staff performance. You can automate performance monitoring processes such as digital experience monitoring, application performance, database optimization, server monitoring, physical layer monitoring, and storage monitoring.
Asset Management Automation
Asset-oriented automation refers to IT operations solutions that manage the performance of various assets an organization has, with the primary goal being to reduce operational expenses.
By using Solarwinds automation tools, you make better strategic plans for asset maintenance. You can also reduce maintenance costs, prevent outages of digital assets, and help IT departments make more informed decisions.
Execution of asset management processes also becomes much faster when you automate them. You can achieve the above benefits because asset management becomes much easier with asset-oriented automation.
There is no escaping automation in any area, especially in IT operations. Solarwinds can make automation simple for your organization. Cloud management, network management, user provisioning, patch management, IT Service Management (ITSM), performance monitoring, and asset management are all IT operations your company can automate. You will enjoy many benefits from automating the above processes, contributing to your business' success.